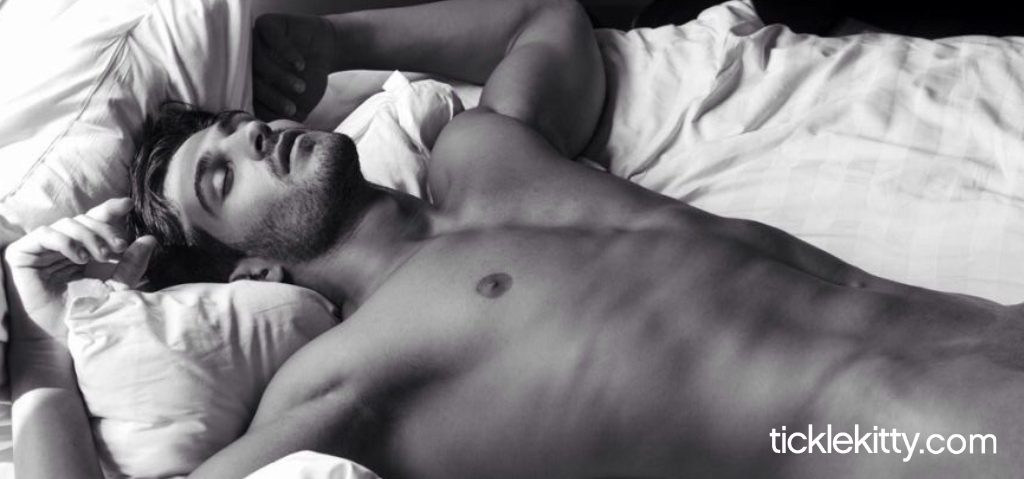 You probably give good blowjobs. Actually, you probably give great blowjobs. But have you mastered the art of deep-throating? This hard-to-attain skill can come in handy for a truly mind-altering blowjob.
Disclaimer: Deep-throating is not at all necessary for a great BJ, so if it's not something that appeals to you there's no reason to feel bad. Its merely something to add to your repertoire if the idea of taking a whole penis in your mouth excites both you and your partner.
And if it does…here are a few tips and tricks to getting it done just right.
Train Your Gag Reflex
Usually the number one reason why people have a tough time with deep-throating is that they have a sensitive gag reflex. A gag reflex is the trigger your brain sends your body when it thinks you might be choking, and releases that lurching in your throat and stomach to get you to cough up whatever might be harming you. (Thanks, brain!) And while that is good for our survival, it's not great for deep-throating because we're not really going to choke on a dick.
You can train your gag reflex, however, so that it becomes more resistant. You can try putting his penis into your mouth a little deeper each time so that your body gradually gets used to the sensation of having it there. You can try this with a safe object that is not his penis, as well, but just be careful and take it slow.
Breathe Through Your Nose
You'd be surprised at how many people forget to breathe when they're giving a blowjob. Deep-throating can be a lot of mental work, but while you're concentrating you should also be breathing the entire time—through your nose. You'll be amazed at how much easier it becomes. Also, tighten your abs while you do it. This helps to ease up the gag reflex, as well. We're not sure why, but it works.
Change Positions
Every person's penis and throat are different, so changing up positions could be the way to deep-throat sensationally. One position that seems to work (almost) across the board is when the giver lays on the bed with his/her head hanging over the edge of the bed. This opens up the L-shaped throat so that a penis can fit fully in. I recommend starting with this position, then adjust as necessary. Always listen to your body and do what feels the most natural for you and your lover.
Use Lube
Just do it. Spit is not a lubricant. It will get dry. Lube makes everything (EVERYTHING) in sex better. There's no reason to not use it. There's even flavored lube to make your deep-throating experience even tastier.
Use Your Hand
If it's still a challenge for you to master the deep-throating, wrapping your hand around his penis as you put it in your mouth can create a similar sensation to deep-throating for him. Keep the up-and-down movement of your hand at the same pace as the movement of your mouth for the full effect. Every inch of his penis will be stimulated using this technique, so it will feel fantastic but is also less work for you.
Be in control
Blowjobs can and should be just as much fun for the giver as they are for the receiver. Yes, the act is designed with the pleasure of the receiver in mind, but this should be fun for you, too. As hot as it might be to have him "fuck your face", you want to be in control when you're deep-throating. Go at your pace. Stop when you need to. Use your hand, use lube, slow down, speed up. This is about your comfort and enjoyment, just as much as it is about his pleasure.
***

Upgrade your deep-throating with the help of toys from TickleKitty.com: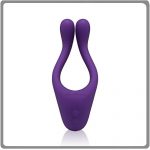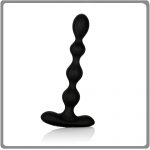 Eclipse Slender Vibrating Beads
All the fun of backdoor play made easy with the ultra-flexible, silicone, beaded buttvibe. Complete with 12 powerful buzzes to thrill you and multi-directional gyrations to astound you … BUY NOW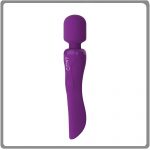 Full Silicone Compact Body Wand
Enjoy erotic, soothing vibrations from this medium-sized body wand. With an ergonomic handle, flexible head and neck, and silicone exterior, this wand was made for optimizing comfort and pleasure … BUY NOW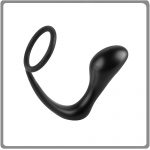 Booty-gasm Cockring Plug Combo
Cockrings work wonders. Butt plugs enhance orgasms. Why not try both at the same time with this innovative cockring-plug. Everything you need in one … BUY NOW
How to Deep-throat Like a Pro