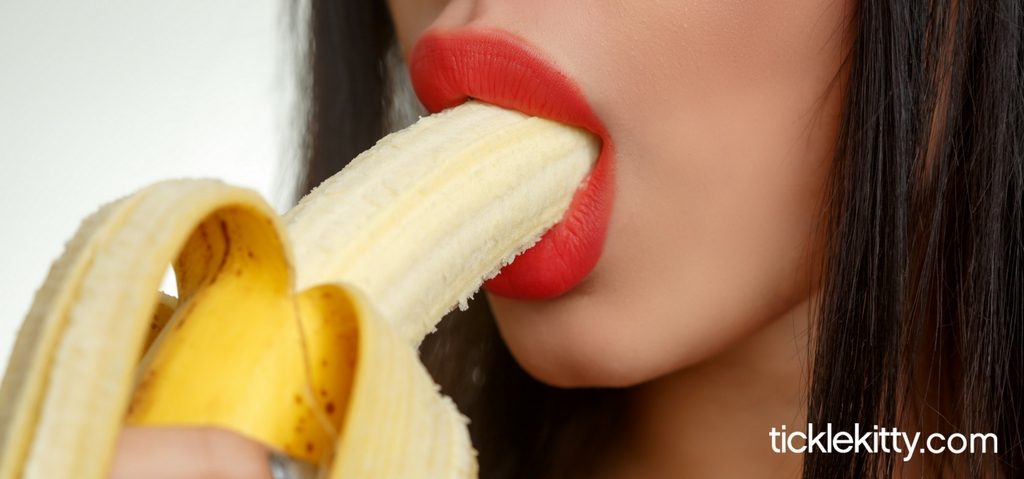 Blowjobs. Head. Hummers. BJs. Going Down. Fellatio. Whatever you call it, guys will do anything to get it. After all, it's their complete erotic fantasy come true: sights, sounds, sensations and screaming orgasms. Oral sex is as hot and intimate as it comes. That explains why many guys dream about the female mouth even more than the vagina (if you can believe that!). Why? Both are warm, wet and tight—but the mouth has a tongue that licks, lips that suck, and teeth that tease.
Oral sex is the ultimate sexual gift you can give to your guy. So why not give it your all? Here are some blowjob technique basics to get him going—and keep him coming: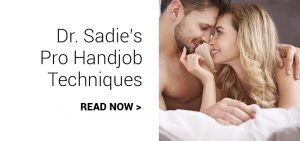 The Classic Blowjob
Start by getting comfortable. Oral sex can be a bit tiring, so be sure to position yourself so your upper body and shoulders can move up and down with you. And if your neck gets sore, he's got two hands that should be more than willing to massage it for you. Remember: you set the depth. You set the pace. You set your comfort. You're in control.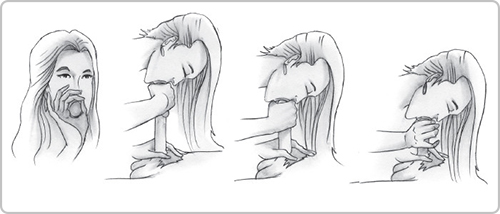 Step 1: Form the "OK" sign with your thumb and fore- finger. Place it over your lips.
Step 2: Gracefully bring your face down over his penis while you form a sausage grip with your hand. Now allow him to glide up through the bottom of your lightly held fist.
Step 3: Continue south until his head comes through the top of your fist and into your mouth. As you take him in, begin the Twister technique with your hand, first on the upstroke, then on the downstroke.
Step 4: Bring everything into perfect synch. Coordinate your favorite combo of hand grips and stroking with your glorious wet lips around his penis.
Next, surprise him with some of these other sexy techniques to spice up your oral love-making:
Lip Gloss
Flood your puckered lips with saliva, then glide them gently up and down and all around his shaft. Swirl around the head, too.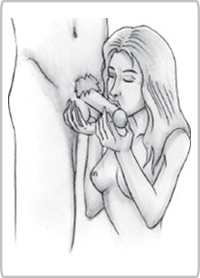 Tip Top
Slide the tip of your wet tongue all around his head, peehole and V-spot. Work your tongue into every crevice and skin fold till he's taut and hard.
Laplander
With your tongue full, wide and relaxed, lick his penis upward like a melting ice cream cone.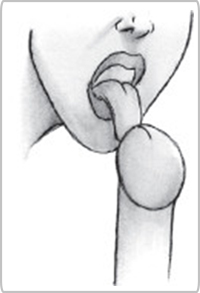 Skin Flicks
Flutter and flick the tip of your hot wet tongue from the top of his penis all the way to the bottom of his balls.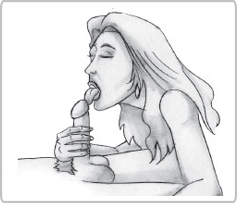 Now that you've got the basics down along with some tricks to try, go explore your newfound knowledge with a lucky partner. Still wanting more? Grab a copy of my bestselling book Tickle His Pickle—Your Hands-On Guide to Penis Pleasing for a plethora of tips proven to please.
***


Tickle His Pickle with these penis-pleasing toys from TickleKitty.com: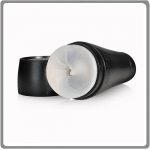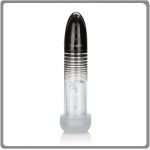 Optimum Automatic Smart Penis Pump
Increase stamina, size, and endurance with the touch of a button. Not only does this pump improve your sex game, but the suction chamber makes an orgasmic penis stroker. Everything in one luxurious toy … BUY NOW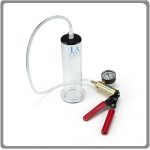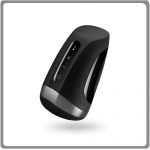 An Illustrated Guide to the Classic Blowjob