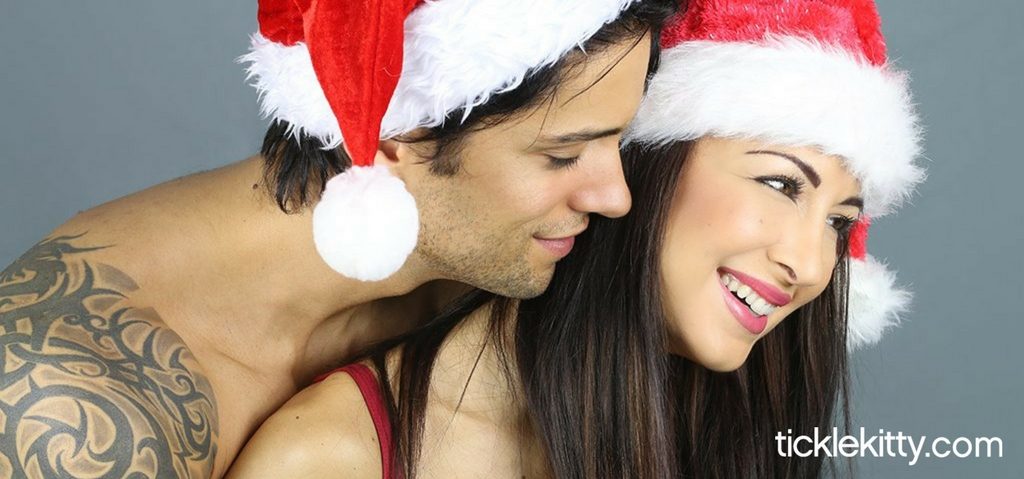 It's that time of the year again. Cold weather means that cuddles, and some of the best sex of your life is quickly approaching. 'Tis the season of giving, and if you have a great partner, receiving.
It's common knowledge that presents are a great way to show someone how much you care about your lover, but what's less well-known is that intimacy is just as good. Learning what makes your partner light up this Christmas is the best present you can give. To do that, you need to experiment with different positions, techniques, and methods of foreplay. After all, one of the best gifts you can give is one that can't be wrapped: an orgasm.
Sex should be just as fun and playful as it is erotic and sensual. If you're not laughing every now and then when Santa slides down your chimney (or vice versa), then you're doing it wrong. This holiday season, you can add some cinnamon to your sex life by surprising your lover with these kinky "gifts".
1. Become Your Partner's Sexy Santa
Big white beard not required. Though if you can get certain body parts jiggling like a bowlful of jelly, that's fine with us! Guys and girls can both do this—have your partner sit on your lap. Let them tell you in detail about the sexy toy they want most this year, and how they want you to seduce them with it. And as they're sitting in your lap, ask them if they've been naughty or nice. Then have them prove it.
2. Get Naughty Under the Tree
This can be tricky, but worth it for a unique, once-a-year holiday treat. Imagine looking up to see glowing strings of lights and glittering ornaments, all while enjoying the wintry smell of pine as your partner pleasures you (not to mention getting to see their gorgeous body lit up by all that holiday cheer). Just make sure you've cleared all fallen pine needles first! For an additional visual treat for him, pull out a pre-hidden clitoral vibrator from behind a gift then let him watch you go to town—we all know how much a man loves to watch his girl masturbate.
3. Make Your Body Worth Unwrapping
Or wrapping up! Who needs handcuffs when you have Christmas decorations? Tie your partner's legs and arms with multi-colored lights for a festive, yet kinky effect. If the lights start getting hot, try some tinsel strings or ribbons instead. For once you'll have fun unknotting all of those tangled Christmas decorations. Or for a less bondagey option, show up to the door wearing nothing but a giant bow over your junk. You'll definitely turn your man on, or give your girlfriend a chuckle as she unwraps her present.
4. Kiss Where It Counts Under the Mistletoe
Catch your boo in this holiday tradition, and first give them the kiss on the cheek or lips they expect. Then start moving south—kiss them again on their neck, their chest, until you end up below the belt, where you can really get your mack on… Then let your lover take the mistletoe in their hand and glide it slooowly along the skin of their most favorite erogenous zones. It's your job to follow it every inch with your wet tongue. Yowza! You guys will never look at this innocent little plant the same way again.
5. Treat your Tongue with Ice or Icing
Keep it cool this year in honor of Jack Frost and frosty the Snowman. Use ice to play hot and cold with your partner. You can glide the cubes over genitals, or nipples. Then follow the cooling sensation with the warmth of your lips, and tongue. Watch your partner's reactions, and alternate accordingly. If shivering isn't your style, you may prefer sweet. Use your favorite frosting instead for another reason to lick. But be warned that icing is extremely sticky! So make sure to get every inch of your partner clean.
If you give even a couple of the "gifts" listed above a chance, I'm sure you and your partner will have a very merry Christmas this year.
***


Looking for a sexy, belated Christmas gift? Or perhaps you're preparing for a steamy New Year's celebration. Keep your holidays hot all season long with some of our favorites from TickleKitty.com: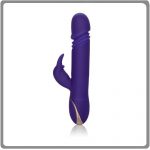 Luxury Self-Thrusting Jack Rabbit
While most other rabbits buzz and whirl, this one has a tip that will give you the thrusting in-and-out motion you crave. Combine it with the vibrating clit tickler to hit all the right spots … BUY NOW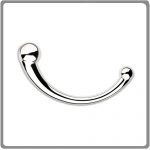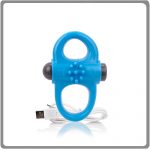 This couple's vibrating penis ring does it all. The large loop goes on the penis, the small loop used for guidance…with reversible pleasure ticklers on each side. YOU choose how to play… BUY NOW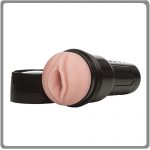 Even without a honey in the flesh, you can enjoy tight and tender pleasure from the leading company in male masturbators. Your new lover on the go! … BUY NOW
5 Erotic Gifts That Don't Involve Wrapping Paper