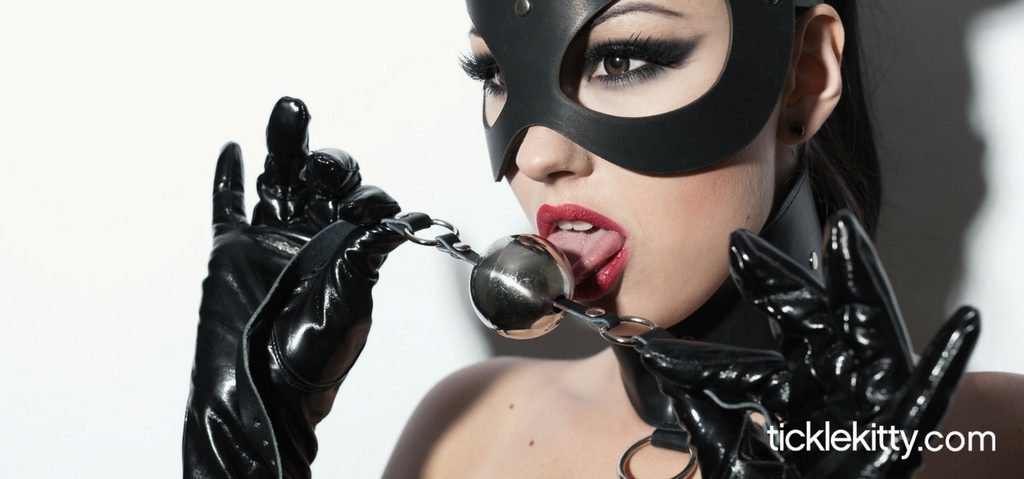 Now that Bondage & Discipline, Domination & Submission, and Sadism & Masochism–otherwise known as BDSM–have hit peak popularity in mainstream media, strictly-vanilla couples are curious to see what all the fuss is about. Even Fifty Shades can make dipping into bondage and blindfolds seem a bit intimidating, but with a bit of patience and a gentle touch, anyone can safely and pleasurably take kinky sex for a spin.
If you're a newbie to using toys and accessories to dominate and stimulate, it's best to begin with some basic BDSM moves that enhance sensation. These 5 introductory BDSM suggestions are a sexy and easy way to add some flavor to your usual routine. Just remember the Golden Rule of kinky sex: always talk about what you plan to do and get your partner's consent before you start the naughty action.
1. Sensory Deprivation
Teasing your partner with the gentle element of surprise is an enticing way to begin foreplay. Ask your partner to sit in a comfortable chair or lie down on the bed. Using a silky blindfold or soft piece of fabric like a neck tie, bandana, or light scarf,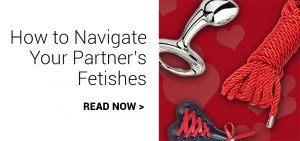 cover your partner's eyes and gently secure the fabric behind their head. Removing the sense of sight heightens your other 4 senses, so everything you taste, touch, smell, or hear will send extra tingles down your spine. Imagine how lush a whip cream-covered strawberry will taste, or how much a tickling feather will turn on your blindfolded partner? For newcomers to sensory deprivation, introduce the blindfold without any wrist or ankle restraints. Kiss and gently touch your partner to ease them into the darkness, and ask them to vocalize what they feel with every stroke, tickle, and caress.
2. Spanking–With a Twist
Spanking is a BDSM staple with a common misconception. Leave the heavy leather floggers in the dungeon and start with the adorable, ribbon-adorned Heart Beat Crop. Getting spanked is more about increasing blood flow to certain areas of the body, which increases sensitivity to your partner's touch. Try this little experiment if you find yourself associating spanking with pain. Choose a sexy accessory like the Tickle Time Feather, or grab a regular hair brush from your bathroom. Notice how it feels to run the feather or brush bristles over your palms. Now clap your hands a few times–not so hard that it hurts, but just hard enough that your palms start to turn red. Immediately brush the feather over one of your palms, or use the hair brush to gently scratch and press into your skin. Feels a lot more enticing after clapping, doesn't it? The same concept works for your butt, thighs, arms, or anywhere else on your body that you want to gently increase sensation.
3. Silk-Tied Wrists
Now comes the B in BDSM–bondage, and it can be just as sensual and soft as the rest of your foreplay. Use a beginner's cuff like the Comfort Handcuffs, or another soft fabric similar to your DIY blindfold, and bind your lover's wrists in a comfortable position above their head, behind, or in front of their body. If you're brand new to bondage, don't tie your homemade cuffs too tight, and make sure your partner can wiggle their arms and wrists. As you gently move their arms into place, whisper sexy-sweet nothings in their ears about all the orgasmic pleasure they'll receive once tied up. Trust us, they'll let you know if and when they're ready for you to get rougher.
4. Suction Sensations
Just like spanking, using gentle suction on erogenous areas like the nipples or clitoris pulls blood to the surface of the skin, resulting in extra sensitivity and even stronger orgasms. Use a pair of nipple suction toys, like the Nipple Play Suckers, or a vulva pump like the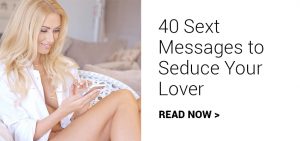 Intimate Embrace Vibrating Vulva Pump a few minutes at a time. Remove the suction and give your lover's puffed-up nipples or vulva a long, soft kiss or a warm lick. Then work your way up to 5 – 10 minutes of sucking pressure. The longer you leave them on, the more they'll feel when you switch from the toy to your mouth. When you're both ready for the next step, mix suction toys with a bit of light bondage, a blindfold, and killer oral sex.
5. Say It Sexy
Dirty words are the icing on the BDSM cake. A submissive's pleas of "yes, mistress" are like music to a dominant's ears, and obedient subs don't dare make a move without a command from their Domme. If playing master and servant isn't exactly your thing, you can still take a cue from kinky lifestylers and work dirty talk into your routine. As with all BDSM activities, have a thorough discussion with your partner before you scream "you're my nasty little slut!" in the throes of passion. Find the words that turn you and your partner on the most by whispering them into each other's ears before you take your clothes off. One person might enjoy hearing they're gorgeous and great in bed, while someone else might get off on more aggressive talk and sexual demands.
The best part about BDSM–and sex overall–is that you have complete freedom to turn up the heat or slow things down to the intensity that works for you. Always take small steps and communicate with your partner as you both navigate from vanilla to kink. You never know when you'll find your next favorite bedroom activity!
***


What better way to explore your kinks than with sex toys from TickleKitty.com: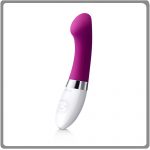 GIGI 2 – Luxury G-spot Massager
Curved to grace your inner curve. Flattened to enthrall your G-spot. This vibrator is powered to redefine true orgasmic intimacy with someone you love. You … BUY NOW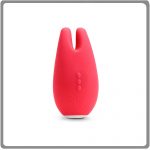 GALA – Multi-Orgasmic Clitoral Vibe
Designed with individual motors in each tip that vibrate independently, this bluetooth-controlled vibrator surrounds the clitoris with delightful, customizable sensations … BUY NOW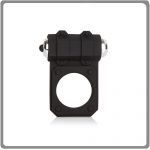 Slip on this soft, stretchy, buzzy penis ring, and slip into pleasure. Designed to maximize pleasure for both you and your lover … BUY NOW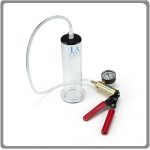 5 Kinky Moves for BDSM Beginners