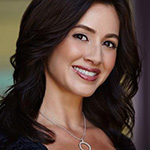 Dr. Sadie Allison, Founder and CEO of GoLove CBD Naturals and Tickle Kitty, Inc., and is author and publisher of the bestselling line of fun, informative, how-to sex-help books. Her books include Tickle His Pickle, Ride 'Em Cowgirl!, Tickle Your Fancy, Toygasms!, Tickle My Tush and The Mystery of the Undercover Clitoris. Each has won the coveted IPPY Best Sexuality Book Award, and together they've sold more than two million copies. Dr. Sadie also runs the upscale sex toy boutique, TickleKitty.com.
As a leading authority on human sexuality since 2001, Dr. Sadie's mission is to empower women and men to embrace a deeper enjoyment of their sexuality through education, inspiration and motivation. She appears frequently on TV and radio, is regularly quoted in publications such as Cosmopolitan, Redbook and Men's Health, and she has delivered a prestigious TEDx Talk called Fearless Giving.
Dr. Ava Cadell
Dr. Ava Cadell has a Doctorate in Human Behavior plus one in Human Sexuality and has a private practice in LA where she counsels Hollywood's elite on love, relationship, intimacy & sex issues. She is a Clinical Sexologist, AASECT Certified Sex Counselor, Founder of LoveUniv.com and President of the American College of Sexologists International. Her mission is to contribute to the betterment of human rights in the world through her certified programs, online courses, sex surveys, research and products that promote the benefits of sexual health and pleasure, especially to people who suffer from sexual guilt and shame. For more information, go to: www.AvaCadell.com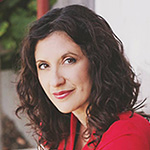 Jamye Waxman is a Sex Educator and a Registered Marriage and Family Therapist Intern practicing in Los Angeles, CA. She is passionate about working with people who are exploring their sexuality and gender, and is also dedicated to working with people in alternative relationships and the LGBTQI community. Jamye is the author of four books, including her latest, "How to Break Up With Anyone." Learn more about Jamye Waxman.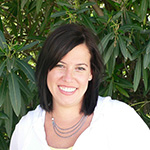 Versatile print and digital writer, editor and strategist, specializing in food, travel, lifestyle and sex-positive topics. Charyn's 16-year career in media and publishing has involved her in all aspects of engaging audiences and telling the perfect story. Her work has appeared in more than 100 outlets including DailyCandy.com, Destination Weddings & Honeymoons, Fodors.com, FoodandWine.com, Marie Claire, National Geographic Traveler, San Francisco Chronicle, Sunset, TravelandLeisure.com, TravelChannel.com and Yahoo! For more info, find Charyn here.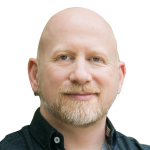 Sex & relationship coach, somatic sex educator, writer, speaker, & trainer. For over twenty years, I've been studying and learning about all kinds of sex. I've explored it through personal experience, academic study, professional trainings, and by talking and working with thousands of people from all walks of life. I've coached thousands of individuals and couples; taught hundreds of workshops; trained doctors, therapists, and clergy; spoken at conferences across North America; and trained hundreds of sex educators. Are you ready to have a great relationship and fantastic sex? Go to my website www.makesexeasy.com and we'll set up a free 30 minute consultation.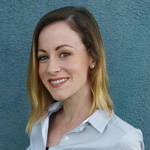 Seasoned pleasure product professional and avid outdoors-woman (though rarely both at the same time.) From the adult boutique counter to traveling the country for major toy manufacturers, she's seen the good, the bad, and the ugly of sex toy design. After years of hawking cheap vibrators, she's turned her attention to the luxury toy market, where she specializes in trends, tech, and good ethics. Find her on Instagram and Facebook to follow her adventures!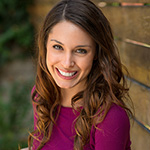 A wife, mother, lover of all things sex toys, and TK expert reviewer. She has been with the TK family for a long time and loves every minute of it. In her free time, Sarah likes to read erotica, watch John Hughes movies and have lots of sex. When she's not being a pro-mom, she fantasizes about being a pro-dom, but then she realizes she's too tired.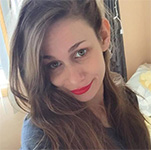 Jessica Wendroff is a Writer at Teen Vogue, among other companies. She has had articles tweeted and shared by celebrities such as Dwayne "The Rock" Johnson and Playboy Model Abby Parece. Follow her on Facebook, Insta and Twitter @jesswendroff.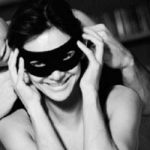 Jane Colt
Jane Colt is a successful erotic romance writer. After living in Los Angeles, she recently returned home to Massachusetts with her husband and two cats. Her focus is upbeat stories with irresistible (and positive!) men, and heroines that are as sexy and passionate as they desire. And you can count on the fact that they end up in love and having great sex! (OK, maybe they have the sex first!) Find her work on her website.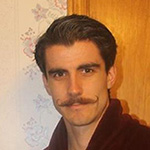 A young cow licked Canuck who writes things and has a deep-seated love of everything geeky. Kyle hopes to change the world with his words. But first he needs to change his shirt because he flexed and he's pretty sure it's stretched in some spots. Follow Kyle's adventures on Facebook and Twitter @ kylecanuck.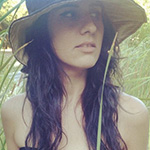 Eleni Solomou Wolf is a globetrotting jill-of-all-trades. She's a columnist at Cosmopolitan Greece, interviewer for Marie Claire and L'Officiel Mykanos, has done art direction for Indiktos Publications in Athens and photography for the Venice Biennale. Follow her on Facebook or Instagram.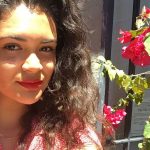 Deahna Scobie
San Francisco native, cat lover, and sex toy tester. Deahna Scobie enjoys outdoor lounging and exploring the nooks and crannies of the Bay Area. She lives in Oakland with her dear cat-daughter. With a logical mind and creative soul, she spends her days as the Ecommerce & Content Marketing Administrator at Tickle Kitty, and works on her hand-embroidery hobby in her spare time.
Laura Halliday
Laura Halliday is a self-proclaimed squirting expert and co-owner of School of Squirt. Alongside Axel, she's been teaching men (and women) the art of giving their partners a mind-blowing orgasm since 2012. When she isn't reading or writing about sex, you may find her doing yoga, eating something delicious and healthy or practicing her French.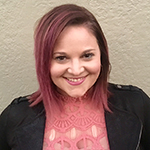 Casey Murphy
Casey Murphy is a sexual health educator, writer, and founder of The Pleasure Parlor. Bringing over a decade of experience in the pleasure products industry, she thrives on helping women embrace their sensuality and access more confidence and creativity in personal and professional relationships. Casey's time is spent writing, hosting educational workshops, public speaking events, and maintaining her website. Casey resides in Portland, Oregon.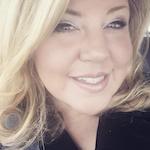 Lisa Mazurek
Lisa Mazurek has been a sexual health and wellness educator for over 20 years and has now organically branched into the body care and wellness field with her website warmhuman.com, focusing on the benefits of aromatherapy. Her passion in life is to create products that empower people to customize their spirit, be their best selves, listen to their intuition and reach their dreams. Lisa resides in Los Angeles, California. Follow her on Facebook, Instagram, and Pinterest.