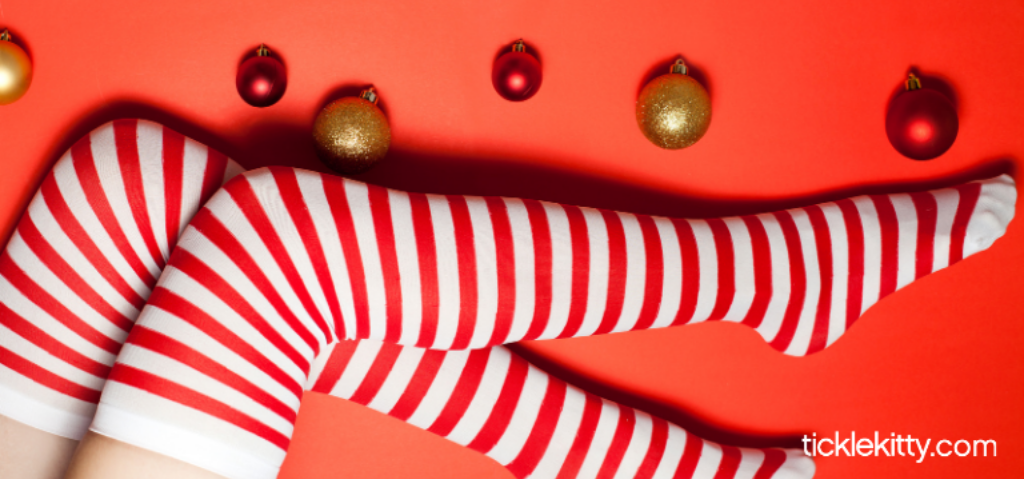 The holiday season has our heads spinning! We scramble to organize ourselves, clear our schedules, and think hard on what we can give our significant other. Will it be a fancy new piece of jewelry? A gift card to their favorite shop? Perhaps a dream vacation or a puppy? Let's think BIGGER. Nothing comes (and cums) close to the joy that is giving your partner relentless, undying, forgoing pleasure like a sex toy. Compiling some of our newest and hottest products, we're here to guide you on the juiciest options for giving your lover a sex toy treat.
Why get my partner a sex toy for the holidays?
If you're in a rut wondering what your partner will truly be head over heels for, consider gifting them a sex toy. Sex toys aren't just an item we keep stashed in our drawers for nighttime. They are the gift that keeps on giving, and will last quite some time.
When you give your lover a sex toy, you are truly gifting your relationship additional fulfilling experiences. We recommend using new sex toys together, while you're apart, or to facilitate new experiences. Novice and looking to add an element of "new" to the bedroom? Long distance and want to keep your sexual connection strong? Curious to try a new form of stimulation together? It can all be done with the sweet, buzzing, squeezing, and humming love that sex toys have to offer.
Where do us naughty people start with sex toys?
Lovers, don't get flustered on where to start! The greatest recommendation we have for figuring out the magic selection is going off what your partner may already like. Think…
Don't like guessing? Just ask!
Taking your partner by surprise by giving them a sex toy is usually a fantastic idea. Above are great examples, but sometimes the best course of pleasure is to ask your partner. Let them know you would like to get them a sexy gift for the holidays, there's no shame! Tell them you would love to know more about what interests them to help pick your selection. While this builds amazing anticipation and shows that you care about their pleasure, open the platform to find out:
Is there a specific toy they've been eyeing or thinking about?

Have they had fantasies they can't get out of their head that can be fulfilled with toys?

Is there something new they would like to try like BDSM or kinky activities?

What kind of sensations do they want more of? Perhaps more G-Spot love or clitoral vibrations?
Sure this may spoil the initial "surprise" of a sex toy gift, and that's okay. This can put you at ease knowing you'll get them something they absolutely want and love.
Get a sex toy you can both benefit from
We've heard it all! "Sex toys take away from coupled experiences", "Sex toys are replacements" etc. We don't believe in replacements, we believe in added benefits. Many sex toys are created strictly for couples or with couples in mind, and here are our faves!
Some of our favorite options include:
Cock rings with a vibe.

Equipped with a vibrator to feel good for both parties, and are a small addition to a steamy session. The vibes not only hum the shaft, but gently graze against your lovers clit with every pump and stroke. Rings like the

Tongue Her—Couple's Double Ring Vibe

are uniquely made with soft silicone to feel like a wet tongue, giving your woman an experience of a lifetime. The squeeze of the cock ring keeps you rock hard, and sensitive enough to feel every little move.

Plugs anyone? Anal play is an equal opportunity employer, with all parties being able to enjoy its love. Your man can greatly benefit from some thrilling prostate stimulation, making sex ultra sensitive with powerful orgasms. For your female lover, she will experience heightened sensation in her vulva. With every touch, move, and technique many women report experiencing anal orgasms. We recommend our

Tushy Beads

for easy to use, and sensational anal beads that can be worn during play or plugged n' pulled gently by your lover.

Toys like the

Masturwand

double as a vibrating wand for your partner's clit, and a vibrating stroker for your partner's penis. Incorporate this into your sexy sessions, and watch how much you can both enjoy TOGETHER.
Watch them smile with joy
You'll never go wrong with a sex toy for your lover! On the contrary, you may just land in their naughty (and nice) list this holiday season! Opening the door to pleasure, we can't wait to see what adventures are in store for you.
Sex Toy for Holidays? A Sexy Gift-Giving Guide!