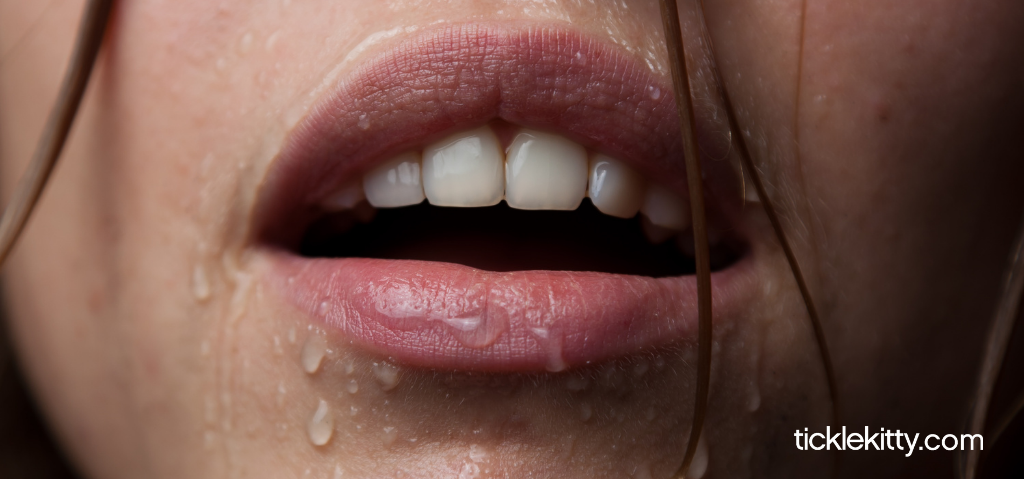 We get it, the heat of the moment is oh' so hot and sometimes we just want to stick it in. But wait, lovers: There is so much more you can do, without even reaching penetration. Arousal at its finest is finessed through a number of ways, and even hotter when it's a slow burn.
This is especially true to women's pleasure, considering peak arousal can take anywhere from 3-30 minutes in order to near orgasms. When orgasms do happen, they rarely come from penetration: clitoral stimulation is an absolute must.
It's a no brainer that we should take a step back and indulge in all the sexual treats we have to offer before starting penetration. Besides, why wouldn't you want to be the most aroused you could be? Many people and couples also enjoy healthy and satisfying sex lives without ever engaging in penetration of any kind – which is deliciously fun!
Here are our 3 favorite ways to let your pleasure simmer and enjoy waves of sensation without even penetrating yourself or your partner.
Your hands are your best pleasure tool
Don't underestimate the power of your hands when it comes to turning your partner on. They can be used to squeeze, grope, caress, pull, and massage all parts of the body. With lubricated fingers, ask your partner how they liked to be pleasured and have them show you. Perhaps they have a stroke and rhythm they enjoy most, or a rubbing motion that feels best for them. If they enjoy being dominated, try grasping their hair by the nape and pulling them closer to you while you kiss them, or gently placing your hands around their neck. Perhaps your partner likes to have their nipples pinched, or have their hips squeezed and pulled into you as you caress them.
This can also be tied into mutual masturbation, which is masturbating together. Not only do you get to see your partner pleasuring themselves, but you see how. You learn the touch they love, the methods they use the most often, and their reaction. You can step in and help, or get off on watching each other.
Get mouthy, literally & figuratively
Just like your hands, your mouth can be utilized on every single part of your partner's body. Make it count! Before jumping straight into oral sex, try trailing your lips and tongues along your partner's body. Start with their inner thighs, work up their stomach, to their chest, and up to their neck and earlobes. These are incredibly sensitive parts of the body and the warm, wet feel of your mouth will be absolutely mind-blowing.
Performing oral sex is perhaps more satisfactory than penetration for most women, considering it has the highest rate of orgasm turnout. When going down on your partner, ask them what kind of rhythms, pressures, and strokes they enjoy. If you're giving head to a penis, do they like tongue circles around the head? Deep or shallow strokes with your mouth? How fast? If giving head to a vulva, perhaps they like circular tongue strokes or gentle sucking of the clitoris.
Just as the physical is important, don't forget dirty talk! Dirty talk can be very hot, and get your partner hot and bothered even if you're in public. Try whispering something naughty in their ear while at dinner, or send them a sensual text. The mental stimulation can sometimes be more enticing than the physical, leaving your partner wanting more.
Sex toys give pleasure in all forms
Sex toys are always our favorite option to recommend, since they can be used in so many ways. Whether you have one around for yourself or want to share with a partner, there are countless scenarios. We love having people teach their partners how to use a toy on them, and make it part of play.
Have your partner rub a vibrator on your clitoris (we love the Le Wand Petite) while kissing, or on your body as they massage you. You can use a stroker on your partner as they sit back and relax, or apply a cock ring to watch their erection get stronger and stronger.
Getting a bit more daring, have your partner wear a panty vibe while you go out in public. Using its remote control, play with different vibrational speeds and rhythms to watch their reactions. Besides, who said the movies or a fancy dinner can't be sexually fun too?
3 Ways to Pleasure Without Penetration