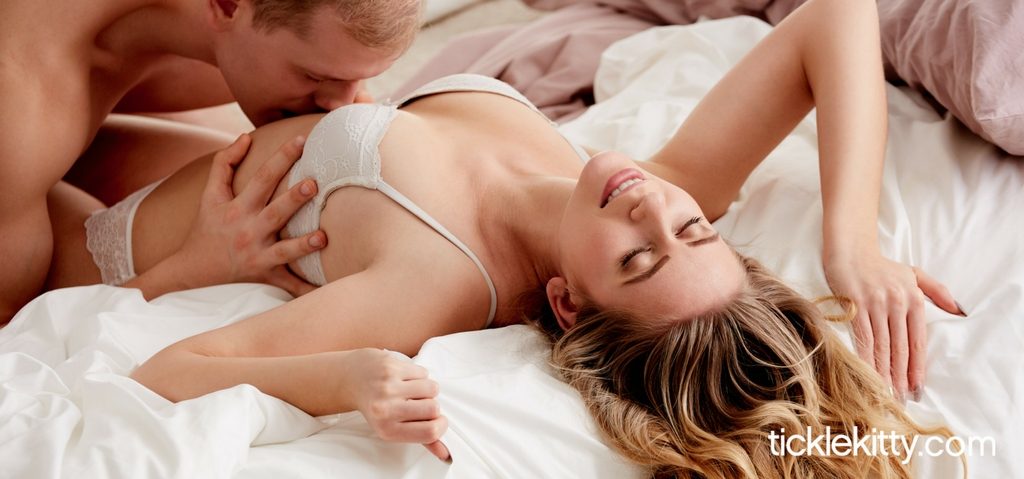 If you're really looking to smash the patriarchy, getting some fan-freakin'-tastic head is a pretty damn good way to do it. Oral sex has long been the territory of the male species, and from dude-bro jokes to hook-up stereotypes, it's always assumed that guys are on the receiving end of an expertly-given mouth job.
Of all the trends Millennials have started, gender equality (in oral sex) might just be one of the best. These days, it's all about giving and receiving, and if your partner has a penis, we're pretty sure you've given some heavenly head. Now it's your turn to be on the receiving end of a skilled mouth and tongue! Drop some not-so-subtle hints and text your partner a link to these super easy steps to oral excellence before your next bedroom rendezvous.
Step 1: Get Those Juices Flowing
Instead of going right in for the kill (unless, of course, that's what she requests), get your carnal juices flowing before the panties even come off. A silky pair of undies adds a deliciously smooth glide to your fancy finger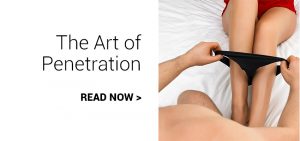 work. Start with 2 fingers, or her favorite clitoral vibrator, and slowly trace up and down her vulva, starting at the bottom near the perineum (or the anus, if she's into that) and working you way up past the clitoris and then back down again. Alternate your speed and focus, moving from slow to fast and then back to slow again, and occasionally stopping to rub on her top hot spots, like the labia or clitoris.
Step 2: Keep Up The Tease
Keep those undies on just a little longer and finish your tease with some tongue work. Try that same slow, perineum-to-clitoris move over her panties using your tongue. Her natural wetness will lubricate the panties, turning them into a sensuous silk screen that enhances sensation. If you're both in need of a little extra moisture, drip some strawberry flavored Slippery Kitty lube on top. This is a must-have for oral love, because she'll taste like the sweetest strawberry, making it more fun and enjoyable for both parties. Switch up the pressure and move from flat, wide licks for more gentle, teasing stimulation to pin-pointing her clitoris with the tip of your tongue.
Step 3: Skin-on-Skin Heaven
Now that her breath is heaving and your respective mouths and vulvae are dripping with anticipation (and wetness), slide off those panties—but not so fast, partner! Her clitoris is ultra sensitive from all that heavenly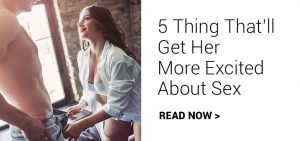 teasing, so when tongue meets vulva, keep up the romance before bringing her to orgasm. Make your lips pouty and soft, and give her sensual, gentle kisses around her clitoris and across her labia. Then add tongue withmore broad, flat, wide licks that encompass her entire vulva—clitoris, labia, and vaginal opening.
Step 4: Ask Permission to Launch
By now she's probably this-close to orgasm, and you've got the keys to climax, but instead of diving right in, make use of your mouth's second best skill: talking. While keeping a couple fingers circling her vulva, slide up to her ear and whisper, "How do you want to cum?" Let her pick her poison, whether it's more sticky-sweet oral, more sextoy play, or your fingers or penis inside her. Whatever she chooses, it's a win-win: she comes first, and you're officially a master of pleasuring your partner.
There's nothing hotter than watching your lover dissolve into the throes of ecstasy. Every babe deserves to be treated to a sweat-pouring, sheet-gripping, name-screaming oral orgasm.
***


Add some spice to your oral loving by surprising her with toys from TickleKitty.com :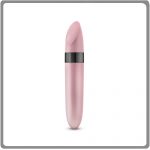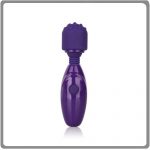 Come enjoy the buzzy touch of this super-easy vibrating plaything. No bells. No whistles. One button. Three speeds. No instruction manual. Just orgasm after sensational orgasm… BUY NOW
How to Give Her Oral Sex Like a Pro