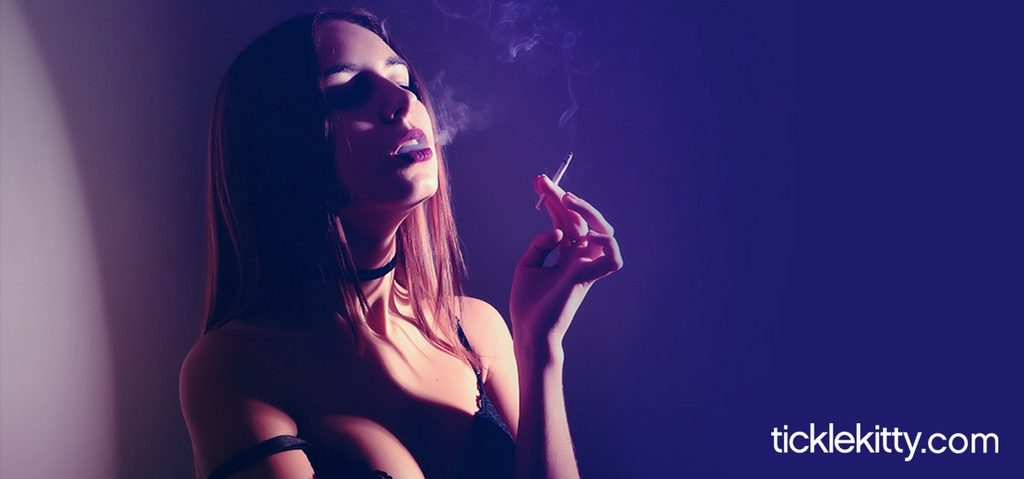 As marijuana makes the rounds from medical dispensaries to recreational retail shops, this still (mostly) taboo plant has started it's own niche trend: sex and cannabis. The active chemicals in marijuana—THC and CBD—provide a lot of mental and physical benefits that fit perfectly into sensual play, like increased sensitivity and relaxation.
Some couples are finding that sky-high orgasms are the ticket to full-body bliss. Not only does marijuana increase your ability to become aroused and feel pleasure, but it also relaxes your muscles and inhibits pain and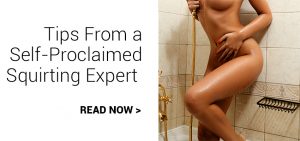 discomfort. When practiced with precaution, trust, and consent, legal marijuana consumption can open up a whole new world of full-body orgasms and a deeper connection with your partner.
Start Small–And We Mean Small!
These days, smoking maryjane is far from the only way to consume it. Your local dispensary is chocked full of drinks, candies, brownies and cookies, and oils that taste sweet and give you a comfortable buzz. Eating foods cooked with cannabis oil is one of the healthiest ways to benefit from the plant, and the effects usually last longer than smoking. If you're new to cannabis, and especially when you're eating your THC, start with a very, very small amount, and then wait 1-2 hours before taking more. Marijuana affects everyone differently, and you never know when you'll stumble on a freakishly strong enhanced dessert.
Savor the Sensations
High sex is the exact opposite of sloppy, numb drunk sex. The slightest touch feels electric and magnified, so this is the perfect time to take in every inch of your partner's body. If you're not usually the type to get into super soft foreplay, like teasing with a feather or caressing with a scarf, give gentle sensation play another go. You can also make the most of your highly sensitive state by doing things you normally do to get in the mood, like making out or letting your fingers work their way around your partner's curves. But this time, crank the pace waaaay down, almost like you're moving in slow motion. Every subtle movement of lips on flesh or fingers against nipples or hands between your legs will set you on fire with arousal.
Slow Burning Climax
By this point, you're probably so turned on that it's tempting to race to the finish line, but hold out–it'll be worth it, we promise. Apply that same slow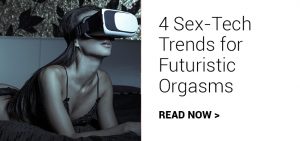 motion tactic as you lead up to the main event and have your partner gently slide inside you. If you've generally preferred external stimulation in the past, the relaxing, pain-inhibiting effects of CBD will make penetration more comfortable and pleasurable. Work yourselves into a slow rocking rhythm, and alternate between full thrusts and teasing just the entrance. Angle your pelvis toward your partner so their penis or finger graces your vulva and clitoris. We dare you not stumble into the most glorious, radiating climax without even needing to speed up.
Marijuana can be an exciting new addition to your arsenal of bedroom goodies. When imbibed legally with caution and consciousness, cannabis is a healthy way to kick muscle aches and discomfort, enhance pleasure, and create some mind-blowing, incredible orgasms.
***


There are many effective ways to enhance your orgasms, cannabis being on of them. You can combine cannabis and any of our recommended sex toys from TickleKitty.com for even higher orgasms: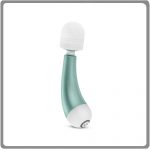 Nöje (That's Swedish for Pleasure)
All the power of a full-sized power wand—masterfully miniaturized! Indulge in over-the-top orgasms from this tiny and compact pleasurizer, equipped with 5 tantalizing vibration patterns and 5 speed settings … BUY NOW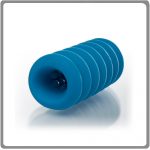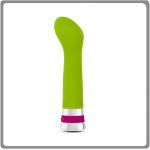 Leave no craving unsatisfied with this vibe's full, luxurious head and soft flexible shaft. 5 speeds and 5 rhythms of this beauty will rocket you to G-spot heaven … BUY NOW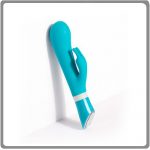 The contoured tip is designed to easily reach your G-spot while the soft bunny ears will tickle your clitoris, perfect for the dual-stimulation that you desire… BUY NOW
Sex and Cannabis—A Newcomer's Intro to Higher Orgasms