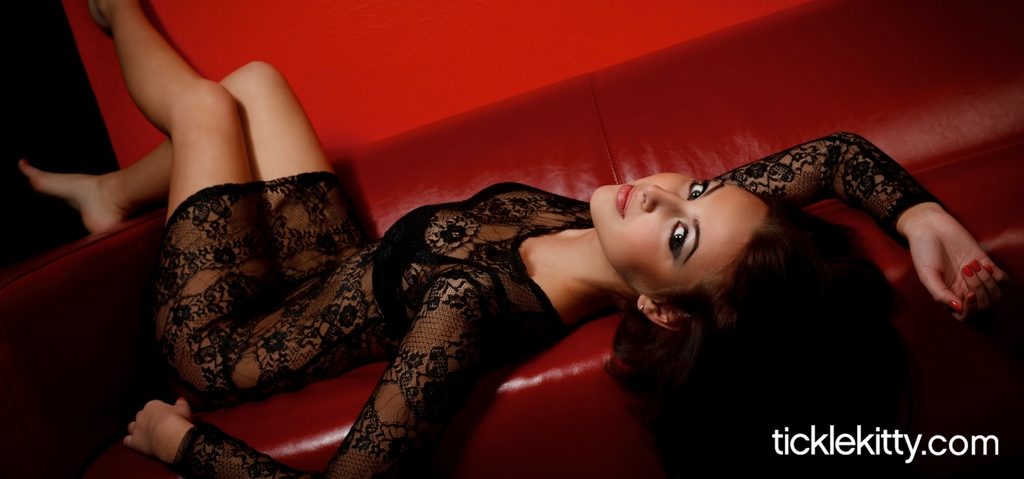 Can you feel it? Your face flushing, your breath getting short, those warm sexy tingles, and your lips parting just a little as you focus on the object of your desire? Today I'm talking about arousal—those wonderful feelings you get from being turned on.
We've all been there, as young teenagers we'd get aroused from seeing sexy, erotic images, or from that first wet French kiss with your crush. But over the years and as our lives become more full, our ability (and desire) to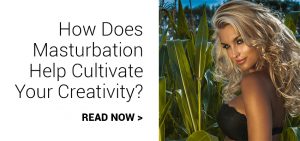 become aroused can be affected by day-to-day stresses, relationships coming and going, your long-term relationship or the natural peaks and dips in your physical health.
Thankfully it's never too late to get yourself there again. Here's an easy breakdown of what you can do to get those juices flowing, and to feel your arousal build fully and completely:
Get Into a Steamy State of Mind
You can start by kicking your cognitive abilities into gear. Fantasize about favorite past sexual experiences, pick up a hot romance novel or enjoy 5-minute erotica short stories to get into a sexy state of mind. And when the mindis re-focused from the normal fast-paced worries of day-to-day life, to the deep thoughts of excitement and sexual pleasure in the brain allow the body to react physically.
Re-explore Yourself
With this new state of mind, explore masturbation regularly to maintain an easily accessible state of arousal. Experiment with a new sex toy—like a vibrating wand or a clitoral vibe—to find out what you like (which may be different than last year), and keep yourself aroused. Practice getting in tune with yourself. If you're a newcomer to masturbation, you'll find 30 techniques in my bestseller Tickle Your fancy—A Woman's Guide to Sexual Self-Pleasure.
Bring In Your Partner
The biggest sex organ in the body is the brain, and therefore one of the most power arousal triggers. Deep connection, eye-to-eye contact, and openly sharing your desires—and what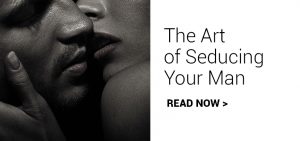 you find desirable about the other—is a great arousal jump-starter. Simply whispering a few sultry erotic phrases to your lover can be enough. Add in a mix of affection and sensual touching for a physical element will really start feeling the fireworks. Allow yourself to be in a state of discovery and creativity, learning and exploring your partner all over again.
Get Physical
The healthier your body is, physically, mentally and emotionally—the better it will perform in all areas—including your states of arousal. You can improve your sexual self just by eating healthier and exercising more, training your brain and body to get used to a regular, present theme of arousal as a part of your way of being. Yoga and meditation can improve the functioning of your body's arousal. Deep breathing practices in yoga heighten your body's awareness of sensation, allowing you to feel more deeply. Meditation allows you to slow your mind down and find inner stillness, bringing focused awareness to all parts of your body and mind. With a clear undistracted mind, you are more open to go further in new heightened states of arousal without any holdbacks.
***

Get aroused by exploring these toys from TickleKitty.com: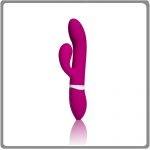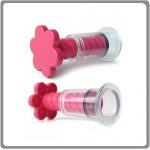 Dial in just the right amount of suction for your own delight—a little, a lot, or completely over the top! You'll go wild for these tiny toys' seductive suction … BUY NOW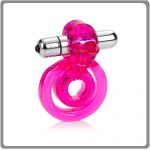 Worn snug with one ring for his balls and one for his shaft, he'll enjoy perfect support and stimulation, with a buzz of delicious clit-focused tongue-loving for her … BUY NOW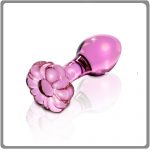 Satin-smooth, and sculpted to fit just right, this elegant glass plug is perfect for beginners and seasoned pros alike. Find that feeling of fullness we all know and love … BUY NOW
Jumpstart Arousal in Four Easy Steps