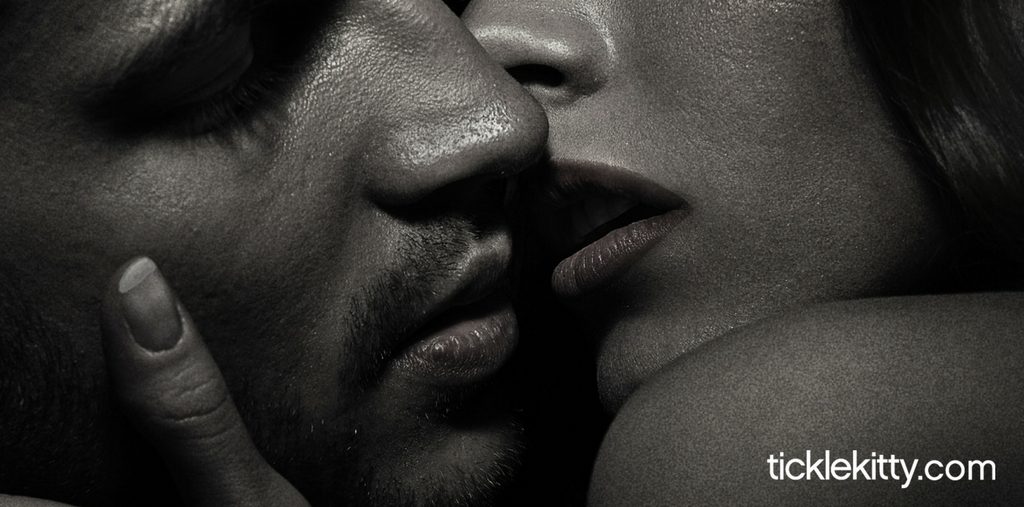 Sexy. Sultry. Smoldering. Are you feeling turned on yet, or just exhausted at the mention of all that hot, heavy, hard work? Seduction is no easy feat when you get right down to it. Between the daily atrocities of life, like driving to the office, paying bills, and general adulting, who has time for what is essentially pre-foreplay?
Seduction is still an art, but it's a lot easier than you think, especially when your partner is full of testosterone. Instead of racing home from the office to several tiring hours of showering, shaving, and digging through lingerie, you can keep your guy on his toes from morning til' night. By the time you're both ready to hit the sack, he'll be ready to pounce on you, with or without the lacey thong teddy and smooth legs (and then, let's face it, you can both get some rest before your 6AM alarm tomorrow morning).
A few subtle (and some not-so-subtle) reminders throughout the day will keep you on his mind and even looking forward to the afternoon rush hour, just so he's a few minutes closer to finally diving into his favorite after-dinner treat. Read up and make your man the subject of your experiments in micro seduction. We promise you'll both be getting off before midnight!
That Early Morning Touch
Most of us aren't morning people, but at least now you've both got more to look forward to than brushing your teeth. Wake up just a tiny bit earlier and lay on the kisses, cuddles, and touching. If you really want to tease him, grab his package and give it a light massage, but stop before he gets too riled up. Don't worry, he'll get his happy ending later. If you've got extra time before you both head out the door, make him coffee or a light breakfast in your robe, and make sure you leave it open just enough for him to catch a glimpse of your legs and cleavage.
Afternoon Delights
What's better than opening up your phone at the office (away from co-workers, of course!) to find sexy pick-me-ups from your babe? Just in case the morning's tease has now been drowned in bad break room coffee and meetings, it's time to send him a subtle sext and remind him what's waiting at the end of the day. Keep it light at first. Remember, he is at the office, and you don't want to chance someone peeking at his phone or send him running to the restroom with a stiffy. Once you've gotten the all-clear, step it up a notch and send a shot of the enticing view down your shirt. Don't give it all up yet; remember, seduction is the opposite of a race!
Honey, I'm Home
Send him one final sexy thought just as he's leaving the office so he's got something nice to ponder while trapped in gridlock traffic. Now it's up to you both: get down and dirty the minute you walk in the door, or stretch out the seducing through dinner (or both!)? There's nothing hotter than fantasizing for an entire day and then ripping each other's clothes off after work. If you'd like to prolong the tease, wear something sexy yet comfortable while you make dinner, like a cozy-hot tiny pj set, and take the opportunity to grope him a bit if he's playing chef tonight. Now that you're done with the day's grown-up duties, get raunchier with your moves and squeeze whatever body parts your hands crave. After spending the entire day prepping for an evening of sex, dinner might just end up in the fridge for an hour while you two release your – ahem – frustrations. The best part is that you can start the whole seduction game over again tomorrow.
Keeping the seductive spark alive doesn't have to steal the last of your energy. Instead of thinking of flirtation and teasing as an all-or-nothing effort, remember that it's the little things that count for him just as much as you. A couple text messages or an affectionate morning squeeze can do wonders for your couples' moral. If you still want to bust out the candles, heels, and lingerie, there's always the weekend.
***

Keep your partner begging for more by introducing these luxury pleasure toys to your seduction (or lovemaking) routine: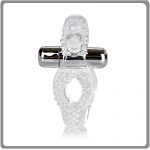 Simple and sensational. He stays harder and lasts longer. She receives pleasure from its vibrating, pinpoint pleasure ticklers. Everybody wins! … BUY NOW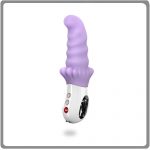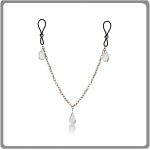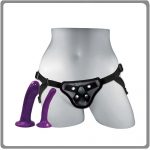 Anal Explorer Kit for Newcomers
Admit it—you've always been curious. We know you've been dying to try an exotic switcheroo. With this all-inclusive kit, you'll saddle up, and he'll experience the ride of his life … BUY NOW
The Art of Seducing Your Man