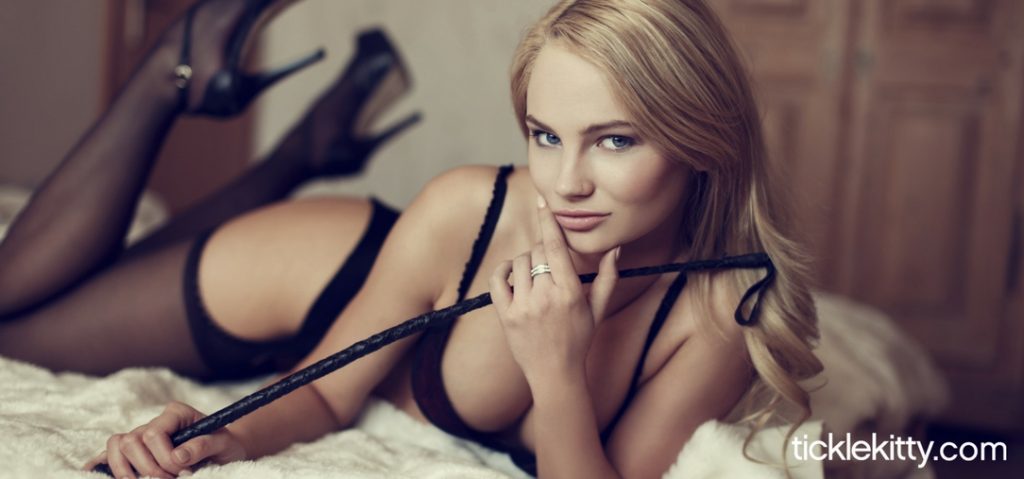 Take a look at any modern sex toy line-up and it's obvious that humans love to please multiple erogenous zones at once. There isn't some big secret as to why The Rabbit, with it's magical ability to hit the clitoris while penetrating you, is still one of the best selling and most copied vibrators on the market. Our orgasms intensify to electric proportions when two of our anatomical hot spots are stimulated at once. This is what's called "dual stimulation," and it's so popular that it's even become a buzz word in sex toy culture.
There are endless permutations of body parts to pair up and touch, but we've got a few tried-and-true favorites to kick-start your sexual multi-tasking. The best part about doubling up is that you can do it solo or with a partner, and if you don't have the perfect equipment handy, improvisation is easy. We'll show you what parts to please to find your match made in orgasm heaven and how to treat them to the caresses, buzzing, and touching they deserve.
Combo #1: Vagina and Clitoris
Most dual-stimulation toys for women are crafted in this super-popular combination for a big reason. Many women love penetration, but can't orgasm without something happening around the clitoris. When you add clitoral pleasure to a bit of internal thrusting or fullness, it's rare that you won't start seeing stars. If you're ready for a dual-stim toy of the vaginal and clitoral variety, The Ohhh Kinky Bunny is a great intro version that's similar to the design of the original Rabbit Pearl. Try the Foreplay Frenzy if your clit craves more broad stimulation or you want to extend the vibrations to more of your labia. You can even mix and match a dildo and external vibrator for a truly customized experience. Wands like the Nöje are often paired with g-spot-reaching dildos like the Icicle for choosy babes who like to move each toy independently.
Combo #2: Penis and Testicles
You didn't think we'd leave the boys out in the cold, did you? He loves dual stimulation just as much as you. His testicles are extra sensitive, and this is exactly why he loves having them touched while you're playing with his penis. Just don't squeeze too hard, and let him tell you what feels good. The easiest way to get started is with some lube and your hands. Gently massage his scrotum while you stroke or suck his lubed-up member. Figure out how much pressure he enjoys, and then bring in the toys. The Tenga 3D Pleasure Spiral makes stroking his boner even more fun than usual. Then dig into your own toy collection for a vibrator like the Le Wand Petite or the Magic Wand. The long handles make it easy to reach underneath and around his sack, and the wider heads offer more broad stimulation so you don't miss any of his tender pleasure places.
Combo #3: Anus and Clitoris or Penis
Opinions are like asses: everyone has one. That's why our opinion is that adding anal stimulation to your sex play is fantastic for everyone. Butt stuff can be a touchy topic for both men and women, but adding a bit of clitoral or penile pleasure helps you relax and reap the full benefits of your booty. If you're both anal newbies, start with something small like the vibrating Silhouette Butt Plug. Vibrations help the anal muscles to relax, so it's always good to have the option to turn them on. Slowly work in the toy with lots lube while you stimulate your partner. For him, the Mood Thrill stroker keeps the good vibes flowing as he gets used to the new sensation in his bum. For her, The Butterfly's multiple vibrational speeds arouse the clitoris, which will awaken the delicious feelings of anal penetration. Once you've gotten the hang of things, upgrade to a premium butt plug like the Spark His Spot or a glass piece like the Pink Daisy, which you can warm up in water for an extra yummy buttplay experience.
We love dual stimulation because it's all-inclusive! We've all got some variety of penises, vaginas, clitorises, butts, nipples, and other hot spots to combine for full-body orgasms. Pairing up your erogenous pleasures is the quickest, easiest route to spicing up your solo or coupled sex life.
***
Choose your favorite pleasure combo and try out these other dual stimulators: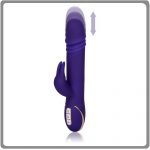 While most other rabbits buzz and whirl, this one has a tip that will give you the thrusting in-and-out motion you crave. Combine it with the vibrating clit tickler to hit all the right spots … BUY NOW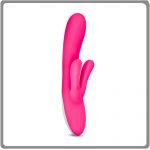 Double the stimulation for double the pleasure. This soft, flexible, petite rabbit vibe not only stimulates internally, but has two clit ticklers for unbelievable orgasms … BUY NOW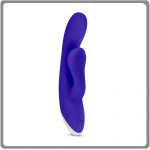 With a gracefully curved shaft that flexes in harmony with you, and a soft clit tickler for enticing sensations, this is your go-to rabbit … BUY NOW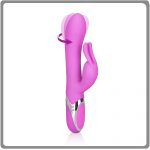 Not your average rabbit vibe. A tip that twirls, a shaft with rotating beads, and long clit ticklers for the perfect triple-stimulation experience … BUY NOW
Double the Pleasure with Dual Stimulation