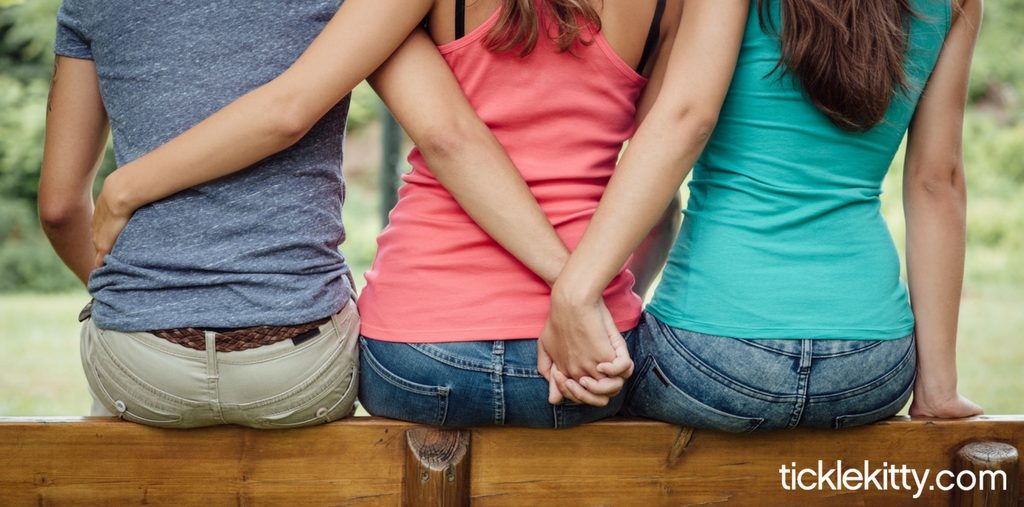 Threesomes come in all shapes and sizes. Sometimes they happen spontaneously. You're out dancing one night and the next thing you know, you, your bestie and the dude you met at the bar a hot second ago are tangled up in bed. Or maybe you've got a steady partner, but someone from your past resurfaces and requited sexual tension sends sparks flying. For some couples, it's highly erotic to watch their partner give and receive pleasure with another person.
No matter how you want to ménage à trois, it's a top fantasy for both men and women, yet few are willing to take the plunge. Rightly so, it can be a tricky dynamic for even the most secure of couples and individuals to navigate. It's unlikely that every three-way session will be red-hot and magical, but they can be safe and fun. Here are a few tips to help scratch that itch—and reduce any potential weirdness.
1. The more talking beforehand, the better
If you're thinking about dipping your toe into the pool for a group swim, it's vital to address hopes, fears and expectations. Whether you're flying solo or embarking on this sexual path with a plus one, it's best to over-communicate any potential concerns before getting into bed. Nothing kills a mood faster than a "you never told me that" revelation in the middle of sex. From disclosing STIs and discussing birth control to being clear on boundaries (i.e., who can touch what), more talking means less room for fallout and ruined friendships.
2. Get boundaries locked in and abide by them
Every person has a different sexual bottom line. In a group sex dynamic, it's essential to understand—without question—what works and doesn't work for all individuals involved before any panties are dropped. Consent and respect are key to any sexual experience.
3. There will be awkward moments—go with it
The handful of threesomes I've had have ranged from meh to mind-blowing. I tend to enter such dynamics with minimal expectations, because what may be smooth in my head doesn't always translate in bed. Sometimes strong emotions surface or someone suffers from performance anxiety (it happens). Hooking up with multiple people at once can (understandably) make one self-conscious.
4. It goes without saying, but practice safe sex
This should go without saying, but whether you're doing it with one person or more, safe sex is a must. Wash your hands before you play. Vaginal tissue is pretty delicate and you don't want bacteria, germs or STIs transmitted via manual sex. Know which hand has gone where. Use whatever barrier method works best for you—condoms, diaphragms, dental dams and cervical caps are all options. If you have a latex allergy, consider nitrile alternatives. Condoms are also useful to use on toys that may be shared among participants.
5. Please, don't get drunk
Having a threesome presents plenty of logistical considerations (and possible challenges) without bringing booze or drugs into the mix. I'm all for cutting loose from time to time (bring on the bubbly!), but it's a smart idea to keep your inhibitions in check when you're negotiating sex—period. I rely on visual cues from my partners, and if inebriated, I'm going to have a hard time reading a situation.
The bottom line is that threesomes aren't for everyone. There's a fine line between being GGG (Good, Giving and Game, an abbreviation coined by sex columnist Dan Savage) and doing something solely to please a partner. Before you have sex—any kind of sex—it's important to feel safe, comfortable and happy.
***

Introduce new thrills to group fun with some of our favorite toys from Tickle Kitty: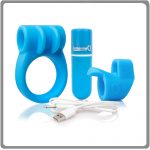 Rechargeable Clitoral Combo Kit
Slip this tiny toy around the penis before penetration, or use the finger sleeve for solo clitoris action. No matter who you're with, there's pleasure in store for everyone… BUY NOW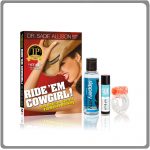 Ride 'Em Cowgirl! Couples Playkit
Add more excitement to the bedroom with ideas from Dr. Sadie's best selling position guide, our super-slippery lube, an exciting couples toy and something sweet to make you tingle … BUY NOW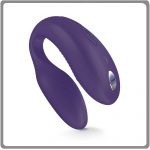 App-controlled for close or long distance love, the We-Vibe Sync has a powerful motor and adjustable C-curve to perfectly fit your inner shape … BUY NOW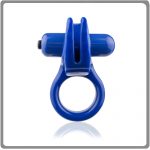 5 Tips for a Successful Threesome