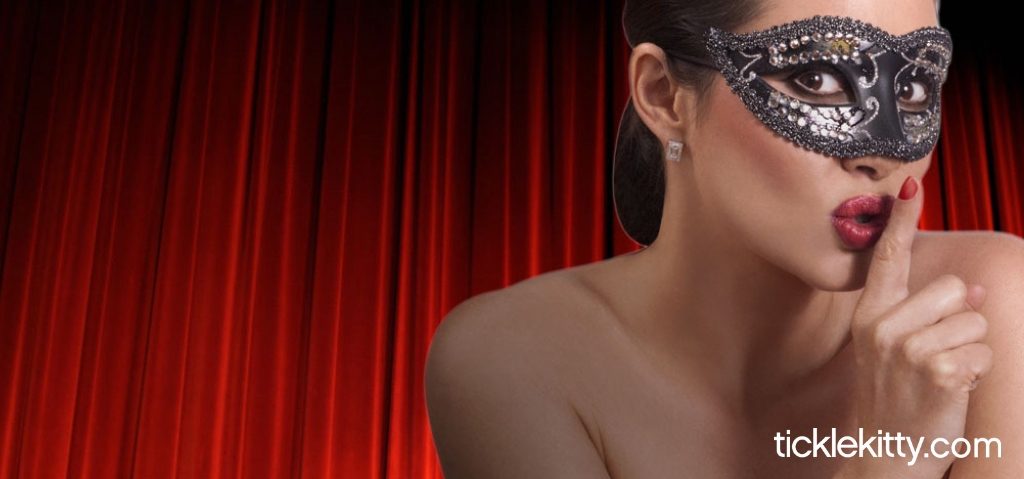 What tickles your fancy? Women have a rich, diverse world of fantasies – more than most of their lovers or friends realize. This guide will show you what's going on in women's minds, but also inspire you to create new worlds for yourself or with your lover. So start your imagination engines – and have fun!
1. Power exchange: Sex with Men in Uniform
Uniforms equal power and authority, but also men who serve the public and…women! This form of role-playing often involves a woman being rescued and ravished by a man who can take charge in bed. They're often thinking about men who are handsome, all business, and well-equipped – firemen are popular. On the other side of the power coin, some women fantasize about taking control and commanding the authority figure to have sex with them or to perform specific acts.
2. Strangers in the Night: Sex that Always Feels Like the First Time
For many women, great sex involves liberation from inhibitions or separation from the identities of their real lives. By losing identity in a fantasy – or a sexy game – sex loses boundaries and creates the fresh buzz of being with someone for the first time. A woman can dream of doing anything with anyone and under any conditions. Common to these fantasies is the notion of spontaneity, where the woman and her lover connect at random or mysteriously in darkness.
3. Body and Soul: Bisexual or Lesbian Fantasies
Fantasies of sex with other women focus on tenderness and sensuality. They often fulfill missing elements of sex with men, where the woman feels what it is like to be with another soft, gentle lover who knows just how to set her passion on fire. In addition, many women find a fantasy in which both lovers can achieve multiple orgasms to be an extra turn-on. These fantasies are filled with romance and involve a deep, intuitive, nurturing, spiritual connection between lovers.
4. Tie Me Up, Fuck Me Hard, and Set Me Free: Non-Consensual Sex
Sometimes known as "rape fantasies," these are not about violence but about a woman compelled to experience pleasure against her will. Held captive or physically overpowered, a rough, attractive stranger will drive her to orgasm or coerce her into performing acts she might normally never perform. The key issues at hand are power and responsibility; being swept away by a man's physical strength over her, she can find release from responsibility for her actions or desires. Relieved of this burden, her desire can run wild, unlocking new levels of pleasure with abandon.
5. Master and Servant: the Erotic Power of Domination
For some women, power is the most potent aphrodisiac of all, where they can take command of their environment in ways they may not feel are possible in their normal lives. By commanding a man to perform certain acts, such as cunnilingus, she gains the extra pleasure of orgasm without the need to reciprocate. In a similar way, domination fantasies can focus on a certain person over whom the woman seeks to be powerful, making him beg or giving him a thorough spanking.
The same principle of power can work the other direction, where the woman is forced to do things against her will, yet rewarded with pleasure. Similarly, receiving discipline in this power relationship can be turn-on, where she gets spanking herself or is tied up and pleasured to her limit. By removing her responsibility from sex, she can lose any feelings associated with experiencing "guilty pleasures" or being a "naughty girl."
6. Screaming for More: the Turn-On of Having an Audience
Whether with a single, passive voyeur or a stadium of cheering crowds, many women fantasize about being watched. It is an opportunity to be seen for her true womanhood – open, wild, uninhibited, sexy – and loved for it. Better yet, the power that comes from the ability to arouse others is a tasty ego boost. In a number of scenarios, such fantasies evolve into complete audience participation, all revolving around the woman as she presides over her subjects as a grand sexual goddess.
7. Give me Your Latex Love: Strap-Ons and Wild, Erotic Toys
A wild and fun fantasy category, strap-on sex and related toys often work in two directions. First, women see themselves penetrating their male lovers, thriving in the power of an erection and seeing his vulnerability as he gets a dose of his own medicine. Second, many women who have lesbian fantasies see themselves screwing their girlfriends, either vaginally or anally. Either way, strap-ons become a source of delivering both power and pleasure. Toy fantasies specifically tend to be highly personalized and tailored to a woman's unique turn-ons, whether with a lover or solo. Toys are a very powerful way for a woman to re-create many different types of fantasies and can stimulate incredibly powerful orgasms, so they are worth exploring!
For more information on dildos, vibrators and other toys, see chapters 8 and 9 of Tickle Your Fancy, and see our online shop for a complete selection of toys.
8. Some Like a Crowd: Threesomes and Group Sex
A very popular fantasy category, three-way encounters and group sex tend to fall into a few broad areas. With threesomes, some women fantasize about double penetration, while others envision penetration while another man performs cunnilingus. In any such scenario, the woman's pleasure is paramount, with the men dedicated to serving her every desire. With groups, women often fantasize about several men (football teams, motorcycle gangs) who adore her and complement her sex appeal as they ravish her in turns. Alternately, groups can include more participatory, active scenarios, such as wild, romantic orgies that include both men and women experiencing all pleasures of each other's bodies. These fantasies often include opulent settings, elaborate rituals and outlandish characters, almost like a grand opera of sex!
9. Backdoor Boogie: Hot, Undiscovered Pleasure with Anal Sex
Anal sex connects to one of the body's key pleasure zones and can feel as though a woman is breaking a taboo. In addition to the visuals in her own mind, anal sex fantasies are easy to help fulfill with fingers or toys if a willing boyfriend is unavailable. Anal fantasies can accompany vaginal sex and include multiple partners, whether gentle or rowdy. For many women, fantasies of anal sex evolve slowly over time and often precede acting them out with lovers or toys. For the uninitiated, anal fantasies are best accompanied by plenty of lubrication – take your time and enjoy it – you will probably be surprised by how much pleasure you discover.
10. Show Me the Money: Getting Paid for Getting Laid
As a variation of an audience or commanding power over their lovers, some women fantasize about working as a well-paid prostitute. More than being compensated, such fantasies often involve elaborate settings and wealthy patrons with the ability to bring her to explosive orgasms. As with some other types of visions, getting paid for sex is as much about an exchange of power as for the sex itself. In addition, there is a connotation of working as a courtesan, where the woman is taken care of in addition to providing a service.

11. Come Fuck Me on the Wild Side: Erotic Encounters in Public Spaces
There are many scenarios that fit into this fantasy genre, from wide-open fields and forests to sex at the office. Though natural settings can have the association of living in a primal state, with its affiliated simplicity and rawness, the most common theme between all settings is the possibility of being caught in the act. For women, being caught in the act not only has the implication of danger, but also of being with a confident lover who takes risks and creates sexual adventures. Equally important to many women is the opportunity of being seen, if not caught, similar to having an audience, as above. She is adored by her lover, free and open in nature, and lusted for by random strangers.
12. Let Me Show You the Way: Teaching and Learning
In various ancient cultures, special women in a tribe or civilization would initiate young men into sexual expertise, training them how to be good lovers. The same applies to this type of fantasy, though perhaps in more common settings. For some women this genre can represent the desire to have a better lover or to feel sexually powerful, yet caring for their pupil. There are elements here of a magical discovery, of teaching what she would like to receive, or finding a young man with untapped sexual genius. On the other side, some women fantasize about being the student themselves, swept away by a confident, tender, strong, sexually sophisticated man.
***

This powerful ring's stretchy, comfortable silicone will fit like a dream, and its soft precision points will rumble her pleasure button to orgasmic bliss… BUY NOW
You'll be hopping with joy from this petite powerhouse bullet vibe. Tickling rabbit ears for pinpoint pleasure, 10 toe-curling settings, and one of the most powerful motors available… BUY NOW
It's art you can really appreciate. Add a dollop of lube, and get lost in the curves of this sensual masturbation sleeve on your own or with with a partner…. BUY NOW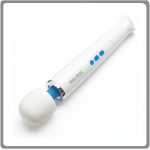 The Magic Wand (now Rechargeable!)

If you need real power to get going, the "Cadillac of Vibrators" will take care of you. Now cordless, and #1 doctor recommended for easy orgasms… BUY NOW
The Top 12 Sexual Fantasies Women Crave Most