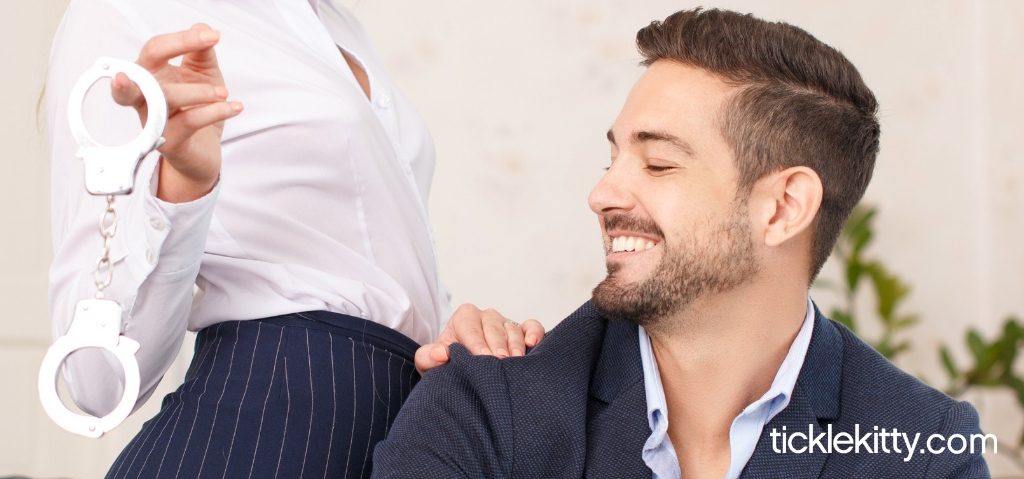 Spilling sexy desires to your partner can be difficult. But it can also bring you closer together. The erotic imagination is a powerful tool that can take your mind places you'd never dare go in real life. For example, I fantasize about getting down bareback with a group of strangers while blindfolded. Would I want this happen in real life? Hell no. The STI risk alone makes me shiver. Having fantasies makes me feel sexually empowered and there's vulnerability and connection in sharing these wild thoughts with a partner.
Here are 7 tips on how to reveal your sexual fantasies to a partner:
Check any judgement
Before you whisper a single sexy wish, pinky swear promise that you won't pass judgment on your partner's fantasy. Even if their fantasies don't align with yours, you can still listen and not pass verbal judgment. It's absolutely essential to have a safe space for discussion.
Trust your gut
Chances are you wouldn't tell a casual coworker your deepest, darkest sexual desires. I refrain from doing so with new partners as well. For me, there needs to be an element of trust before I'm willing to be vulnerable in bed.
Start small
When you share fantasies, you run the risk of your partner thinking it's weird/gross/perverted. Instead of springing your kinkiest fantasy on your partner, start small and take it slow. For example, if you want to be blindfolded, tied to the bed and spanked, I'd start with any one of those three elements before presenting the full-blown scenario.
Keep it breezy
I have a wide variety of sexual interests and fantasies, which can be scary to less experienced partners. There's a fine line between being sex-positive and appropriate and I never want my openness to make someone else uncomfortable. When exploring with a partner, I position fantasies in a low-pressure manner, like "I wouldn't mind introducing a masturbation sleeve into our play." This approach allows the other person to dive deeper into the conversation if they want to without making a big deal.
Make porn your friend
Perhaps you have an idea of a fantasy that excites you, but are unsure of how to present it to your partner. Porn can be a useful crutch. There have been many times I've used a sexy onscreen scene to illustrate an interest to a partner without having to outright detail a specific roleplay. If you don't feel comfortable watching porn with a partner, you can send a link with an "I think this is hot" message.
Learn to compromise
Let's say your partner wants to engage in public sex at the local park – and you don't. If the element of exhibitionism is the turn on, you could compromise by having sex in a less public place where people could sneak a peek, like a bedroom with the blinds open or your back deck after dark. Like all sexual activity, it's essential for any compromise to be consensual.
Be realistic
If you really want a fantasy to translate into real life, tread cautiously. You may be able to negotiate and navigate a successful threesome with your hot single neighbor. But unless it's presented properly, it could set off fireworks with your partner – and not in a good way. Have an honest conversation with your partner about expectations and boundaries before breathing life into any fantasies.
Remember: You have nothing to be ashamed of. Don't be afraid to talk with your partner and try something new. Fantasies are supposed to be fun.
***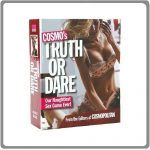 Need some steamy inspiration? Cosmo's got you covered with their sexy twist on an old favorite. Whether you're feeling brave or honest, at the end of this game everyone wins … BUY NOW
Lovingly restrain your lover's wrists or ankles with these comfortable velcro cuffs to add excitement to your bedroom routine … BUY NOW
Tease n tickle your sensitive nerve endings with this popular, flared, vibrating butt plug. Complete with pleasure nubs along the base, backdoor bliss is just a click away … BUY NOW
Leave no craving unsatisfied with this vibe's full, luxurious head and soft flexible shaft. 5 speeds and 5 rhythms of this beauty will rocket you to G-spot heaven … BUY NOW

How to Share Sexual Fantasies with a Partner