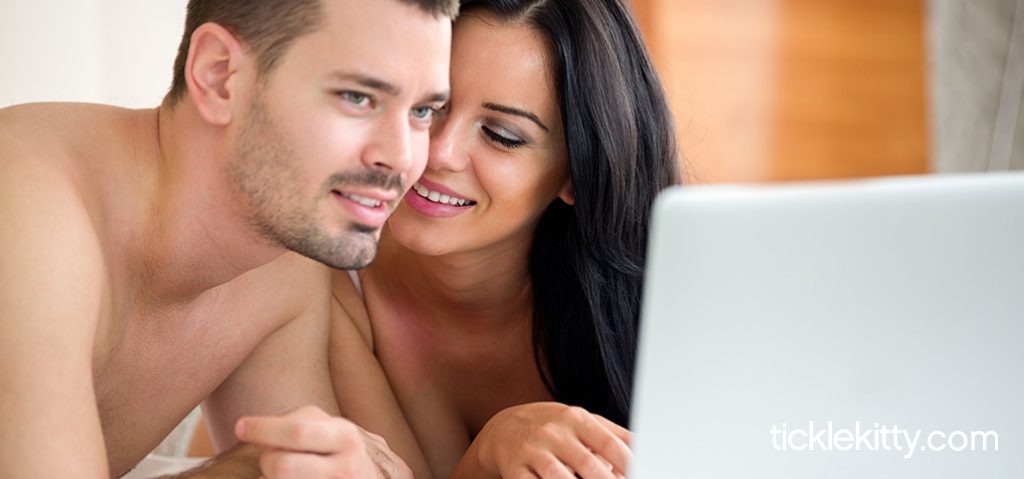 Adult movies may get a bad rap when it comes to educating people on what real sex looks like, but it also offers some fantastically juicy sex tips and techniques that even the most conservative of couples can use to make sex more seductive, exciting and interesting. Whether it's exploring lights, camera or action – adult movies can help you incorporate new and exciting adventures in your sex life.
1. Leave the Lights On
The fact that adult movies aren't normally shot in the dark is a reminder that people like to watch people enjoying sex. Leave the lights on as you are getting it on, and open your eyes to establish deeper connection with your partner. While you don't have to try not to blink, making appropriate eye contact is a reassuring way to say that you're present and enjoying the ride. And if full-blown fluorescents aren't your thing, try a softer white light, or a red or purple bulb to change up the mood.
2. Come on Feel the Noise
Enthusiasm goes a long way in team sports and sex. It's one of the biggest ways to improve confidence in the bedroom, and if you've ever watched adult entertainment, then you have definitely heard a porn star moan as if what was happening to her was the beginning of the best day ever. Sure, you can argue that sometimes it sounds more wounded than wound up, and it may have seemed a little too loud or too soon, but there is something to be said about the art of emoting. Even if it starts as little squeaks and squeals, don't suppress your sounds and see where they take you.
3. Not So Pure Imagination
Adult movies tap into all sorts of fantasies that we may have never even imagined. From pirates to aliens to pizza boys and lonely househusbands, adult movies provide examples of ways we can have different sex with the same person. Whether, it's incorporating new hairstyles, new clothes, fake accents and different locations, adult movies teach us that all we need is a fantasy and a way to explore it. While it doesn't need to be Halloween for you to discover new tricks and treats, it doesn't hurt that costumes go on sale at the beginning of next month.
4. A Toy for All Reasons
When we watch adult movies, we are often reminded that there are chic toys for ladies as well as toys for nipples, bums and guy parts too. Whether we're trying to achieve orgasms at a rate faster than a speeding bullet (or with the help of one), or play with toys for two, adult movies reminds us that there are so many sex toys and different ways we can use them.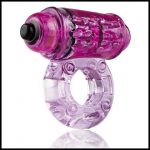 O-Wow! Vibrating Erection Ring Make him a man of steel by sliding his shaft into this super-stretchy vibrating ring, while you enjoy its precision pleasure-ticklers for vulva and clitoral delights.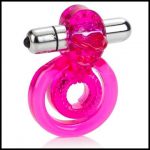 The Tongue Lover Worn snug with one ring for his balls and one for his shaft, he'll enjoy perfect support and stimulation, with a buzz of delicious clit-focused tongue-loving for her.
5. In the End, It's About the When and Where
When it comes to the orgasm, adult movies teach us that announcing it's happening makes for a bigger event. This can be true in real life too. Most people appreciate, and even get turned on by, knowing that their partner is about to come. Whether it's because that means they feel that the person is satisfied, or that they are feeling satisfied with what they've helped you achieve, letting your partner know the end is near can be pleasure-inducing. Plus, knowing that he is going to come can help his partner direct him to the best places to finish up on their body.

5 Ways Adult Movies Can Make You a Better Lover