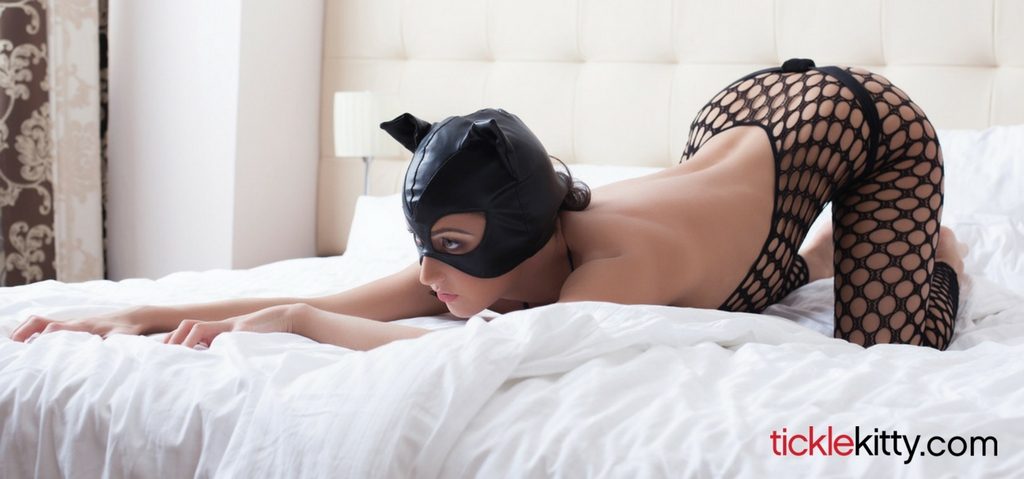 There's just something about Halloween and its ability to bring out a sexual side in hot-blooded adults. You might notice this from the women who dress a little sexier and men who drool a little (okay, a lot) more.
Here at Tickle Kitty, we see this as an opportunity; one which is arguably sweeter than a bag full of candy. Halloween offers an easy opportunity for sexual roleplay. You already have the excuse to dress up, now all you need is to have an open mind, and a desire for something new and exciting.
If your partner doesn't have one of those open minds—like say for instance when you mention trying doggystyle, they respond, "I don't know… is that the one where we sniff each other's private parts beforehand?"—that's totally okay. Halloween is your chance to seduce them otherwise.
The trick is provided below and the treat is a Halloween in which your partner lustily wants you like a zombie wants brains...
What's your lover into?
Find out who your partner's celebrity or fictional crush is. Does the thought of playing with Thor's mighty hammer relentlessly pervade their thoughts, or do their eyeballs spring from their sockets, before they slap the table in submission every time they see Jessica Rabbit?
It's fine if you don't know their crush and you aren't comfortable asking them.
Maybe they're fascinated by vampires or elves or even Furbys.
There's almost certainly someone you could dress up as who your partner would be totally turned on to see (okay, so you might need to have a little sit down with them if they are turned on by Furbys). If possible, try and choose a character with an identifiable personality, so it's easier to imitate. Otherwise it could become difficult to make the fantasy come to life.
Get into character.
Now you need to learn a little bit about this new persona. Do some research by watching a movie, show, or maybe even pick up a book.
Don't stress too much about this part—there is no Oscar at the end of your performance (though you might get a standing Ooh-vation).
Just learn some phrases and basic behaviors of your subject. Now is also a good time to start brainstorming kinky things your character might say. This way, you will be better prepared in the moment.
Introduce yourself.
When Hallow's Eve finally arrives, it's time for your partner to learn their new playmate. Assuming you attend a Halloween party together, try whispering, in character, sexy things into your lover's ear throughout the night.
For instance, if you dressed up as a vampire, try saying things like, "When we get home tonight, I want to suck your blood. I can't get enough of the taste of you—all of you.."
This dirty talk will get them ready and in the mood, so it isn't uncomfortable or a total surprise when you find yourselves alone, doing what you've been waiting for all night.
Become one of your partner's fantasies.
Once you end up in the bedroom, it's time to play—mau-ha-ha!
Let's pretend again you chose to be a vampire. Begin to playfully bite your partner's neck, just as a vampire would, and say something like, "I want to suck on your body like it is my sustenance — like I need it to live," before tearing their clothes off.
You want to do your best to keep character throughout, so continue to talk and behave like a sexy vampire (or whichever character you chose) during the entire experience. It's perfectly normal if you're nervous, or if either (or both) of you laugh. It's meant to be fun! Once you get through the initial awkward phase, you should expect all this to take you to a realm of unprecedented exhilaration.
Enjoy the high of becoming so engrossed in your character, it almost becomes an out-of-body experience.
Another benefit you might notice is the lowering of your inhibitions as you take on this new character. You're somebody else, remember? Normally you might not be open to certain things, but this new sexually confident or wild persona you've adopted is totally into them. You're Kim Kardashian who loves the idea of a sextape, or you're The Joker who likes to get really, really freaky. Maybe that thing your lover has been asking of you which you weren't sure about, will suddenly seem like a lovely idea.
You've got the costume, now try some props.
You're all geared up for the roleplaying scenario of your dreams, and now let's talk about sex toys. Choose these carefully to suit your character. Being a dark and broody vampire is the perfect opportunity to show your kinkier side, with the Pinkies Neoprene Cuffs or the Fleshlight Pilot – Anal Masturbation Sleeve. Or if you're going to be Princess Leia for the night, you might want to make your bedroom fun-time spacey and futuristic with the Jive – Bluetooth Controlled Wearable Vibrator or the nJoy Pure Wand – G-spot and Prostate Pleasures. And you can always turn him into your own living sex toy with Rechargeable Clitoral CouplesPlay Kit.
If it all goes as well as we hope it does, perhaps next Halloween the both of you can roleplay. Wouldn't it be fun to dress up as a celebrity or fictional couple, and pretend to be them in the bedroom?
May we suggest dressing up as Batman and Catwoman, so The Dark Knight can tickle his kitty?
***

Introduce some props to your Halloween roleplay fantasies with these treats from TickleKitty.com: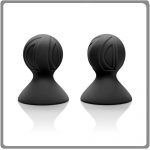 Place these luxuriously smooth arousers around each nipple and squeeze to create the tingling suction sensation that we all love and need, with or without a partner … BUY NOW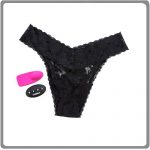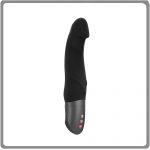 Experience the best of both worlds with this luxury, realistic-shaped vibrator. You're the boss of your own pleasure, so take control by using this orgasmic, powerful, joytoy … BUY NOW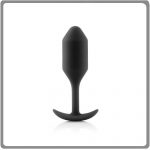 Designed for long-wearing comfort and delightful pressure, this weighted silky smooth silicone butt plug provides an exhilarating, discreet feeling of fullness … BUY NOW
How to Roleplay Your Ultimate Halloween Fantasy