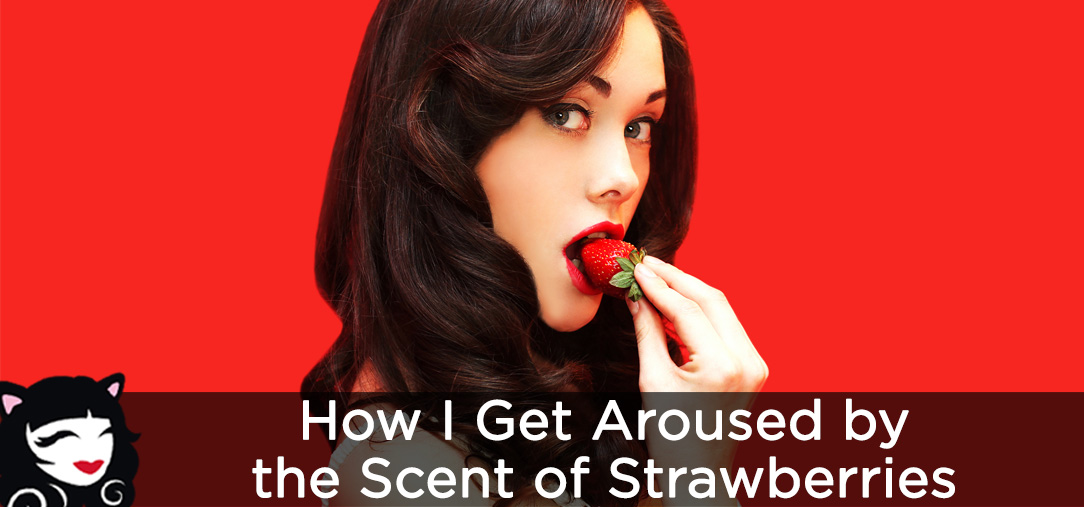 I was casually eating a strawberry macaroon when it hit me – or, to be more precise, when a million waves of hot sex memories hit me. As I was trying to keep my cool and avoid pulling a "When Harry met Sally" in the middle of the local Jewish deli, that magical strawberry macaroon made me want to close my eyes and enjoy my non-kosher thoughts while getting a sugar high—and I don't even like sugar!
Holding a box of my newfound NSFW desert, on my walk back home, I connected the dots: it was not the strawberry macaroons that did the trick (yay Sherlock!) – it was my new strawberry scented lube that retrospectively worked its magic.
Let me explain—I have used all kind of scents with all kinds of lubes, but I've always had such a big selection that none of them stuck for long—until a couple of months ago, when I got Tickle Kitty's eight ounce bottle of Slippery Kitty strawberry lube that found a home next to my bed and started using it every time I had sex. Its texture and its scent were pleasant, and it tastes great too. I bought if for myself after I saw it in Cosmo and knew I had to go out and buy it ASAP! I even started using lube even during times that it was not needed at all, and not just for sex or sex games, but even for sensual massages or foot rubs (which after a while led to sex, duh!)

The inevitable result was that every single time I was turned on, the air smelled like strawberries! Yup, you did the math, its brain 101 actually, that Pavlov's dog thingie. It was a matter of a few repetitions and then, voilà, the tables of my senses were turned and every time the air smelled like strawberries I got turned on!
Let's pause for a second here and ponder of what a powerful tool that is. Seriously, think about it. The possibilities are endless. It's common knowledge that our brain is our most erogenous zone, and we're used to the equation behind its mechanics being complicated and sensitive and somehow linked to our father issues or whatnot, but, isn't it delightful to sometimes discover an easy trick with high rewards?
I felt like I hit the arousal manipulation jackpot.
Since then, I deliberately link the most special times I have with my boyfriend and my most amazing self-love seshes with my favorite toy with very specific smells. If there is a day that we have planned to take time off our busy schedules, lock ourselves in the bedroom and get crazy, I make sure that these hours are going to have their own smell-stamp – whether it is a lube, a candle, a massage oil candle (if you're into vanilla you have to try the Afterglow massage oil candle!) or your perfume, it doesn't matter. What matters is to only allow that smell to exist during those hours.
And to be practical about this, if you're going through a phase of not feeling very sexual, or a busy period that doesn't allow you to have enough time to get in the mood, exposing yourselves to that same smell which you have linked to your most magical moments will work wonders! It acts like a fast forward foreplay, plus, you can always make a sexy move on your man just by offering him a strawberry macaroon and giving him a dirty look. He will have no clue why, but that will be the most arousing macaroon he's ever had!
***
Eleni's not the only one who loves Slippery Kitty Strawberry lube. Our expert lube tester writes about her sweet and slippery experience…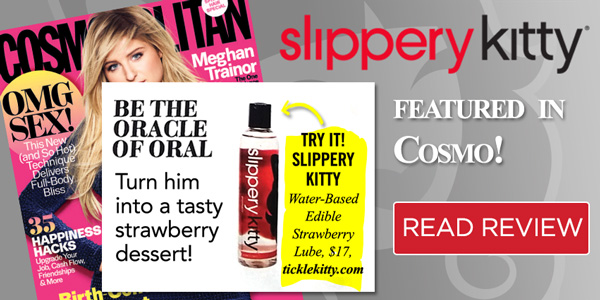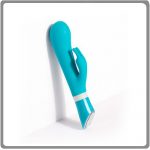 Beautiful, powerful, and a hop ahead of other pleasure toys. Perfectly designed for orgasmic waves of simultaneous G-spot and clitoral stimulation… BUY NOW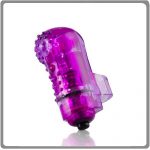 This wireless fingertip vibe is worn comfortably around your finger and features a 3-function powerful bullet and silicone pleasure ticklers… BUY NOW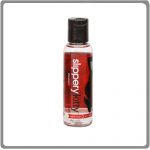 Slippery Kitty Lube – Strawberry
A delicious twist on our toy and latex-friendly Au Naturel classic. Glides like a woman's natural moisture—add something sweet to solo toy-time or good lovin' with a partner… BUY NOW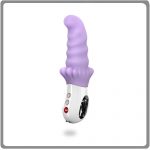 MOODY G-spot and Prostate Pleasure Vibe
German engineering, unique design and powerful motor. For him or her, delivering mind-blowing G-spot or P-spot orgasms like you never thought possible… BUY NOW




How I Get Aroused By the Scent of Strawberries