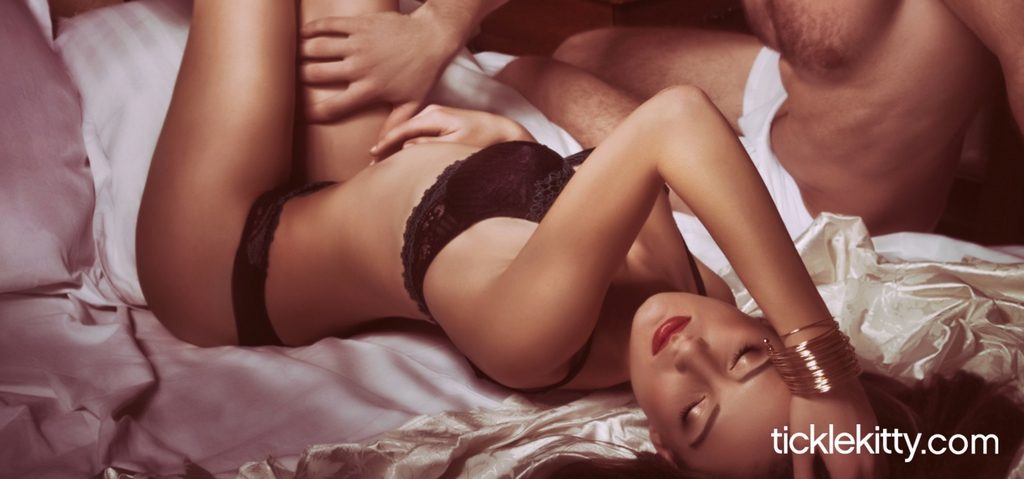 When it comes to having sex, would you be surprised to know that men and women's bodies are way more alike than they are different?
Take her clitoris, for example. It is a mini-penis. There's a head, and a shaft and when you stroke her clit, you can use the same techniques to get her off that you use to give him a hand job. Or look at her vaginal lips. The outer lips have the same feel, flexibility and functions as the sac that protects his balls.
When you understand just how similar our pleasure spots function, you will better satisfy your partner. Let us help you get on the right track.
1. Boners are Universal
While a clitoral erection can sometimes be subtle, there's no denying that clitorises get swelled heads too. That's because boners are a universal salute. If you look closely at a clitoris when she is getting aroused, you'll see what I'm taking about. And, just like a penis, as the erectile tissue of the clitoris fills with blood, more nerve endings feel the love. Next time you're making friends with a clitoris, find the right rhythm and stroke the shaft. You can try placing your thumb and pointer finger on either side of the clitoral shaft (you can use the hood for easier movements) and rub-a-dub-dub. Play with friction and wetness to find the perfect grip and glide. After you've done the clit job with your hand, try it with your mouth.
Does she like it fast or slow? Does she like to use toys? Does she want you to stop or continue to go? Where do you place your other hand? Do what you like when you get a hand job (or give yourself one) and see how her clitoris responds to your touch. Try different stroking styles to see what she responds to. There's dozens of ideas in Dr. Sadie's illustrated bestseller The Mystery of the Undercover Clitoris.
2. Lips and Sacs Need Love
When it comes to blowjob tips, I often say "mind the stepchildren"—don't forget to play with his balls! You can lightly brush your fingertips up against them, or experiment with a flick or cusping them in your hands. The same moves could be tried on her vaginal lips. You can also stretch the outer lips and the sac. Massage her vulva and see how far you can (gently) pull on her labia majora. Same thing can be said about the super stretchy sac. Next time you're masturbating, try stretching your bits.
See how your partner responds when you gently massage her outer lips. Everyone loves good sensual caressing. Try massaging the sac and balls together and then gently apart. It may be his very first time he had this kind of massage! Use some warming massage oil or try a cooling one. Then of course, we all know how good a warm, wet tongue feels…
The more intimately you know your partner's skin, the more likely you are to discover more specific erogenous zones.
3. We Can All Visit Uranus
No matter the planetary body, we all have one superstar love spot in common. Our butt levels the playing field when it comes to options for out of this world sex. Whether it's a finger, tongue, toys or dick, anal play lets any body experience experience prostate and G-spot pleasure in a whole new way. To begin any anal adventure, ask first. Choose your lube. Start slowly. As you begin to experiment with anal play, you will likely feel your sphincter muscles tighten up. It's normal and it's a good reminder to keep breathing. When you're ready, start with an external anal massage. Then move to the tip of the finger, or a smaller butt plug, and graduate up in size when you're ready. If you keep focusing on your breath, you can really get into it.
Once you get inside, you can experiment with how shallow or deep in you need to go. If you're new at this, stay near the entrance and explore all around with your fingertip. If you're giving him a whirl from the backdoor, use a "Go Forth" motion to find his HE-spot treasure.
4. Ejaculation is for Everyone
Unless you have a specific medical condition, almost everybody can ejaculate. That being said, there are all different ways one can ejaculate. For guys there are long shots and dribbles. For women there is squirting and ejaculating. Squirting is more like sport ejaculating and not the kind of ejaculation that most women actually experience. So how can ladies learn to ejaculate? It starts with awareness. Educate yourself on where ejaculate comes from and how to feel the fluid building up in your body.
Guys, use two fingers to gently – but swiftly – stroke her G-spot (found 2-3 inches inside against her upper vaginal wall). Stroking in "Come Hither" motions usually works best. When she tells you it feels like fluid is filling her bladder and you feel her vaginal lips engorging to the max, you may soon discover how to stop at ejaculation station.
Trust us, the packaging might look different, but when you unwrap what's underneath, you will find plenty of sexy similarities and endless ways to get off.
***

Now you know your lover's pleasure parts inside and out. You're a goodies guru, and a genital jedi. Congrats! Now check out some of Tickle Kitty's favorite toys to take you both to the next level: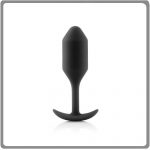 Designed for long-wearing comfort and delightful pressure, this weighted silky smooth silicone butt plug provides an exhilarating, discreet feeling of fullness … BUY NOW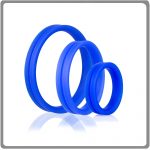 This set of 3 deluxe penis rings gives you complete freedom of choice: Snug. Snugger. Snuggest. 3 sensations, 3 wildly different orgasms. You choose … BUY NOW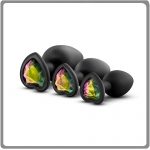 This series of three smooth, tapered butt plugs lets you start small, then move up at your own comfort level and pace. Explore these extraordinary pleasures in style, with the heart shaped rainbow gem base … BUY NOW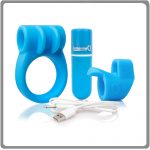 Boners, Lips and Pro Tips—How Similarly Men and Women Get Off