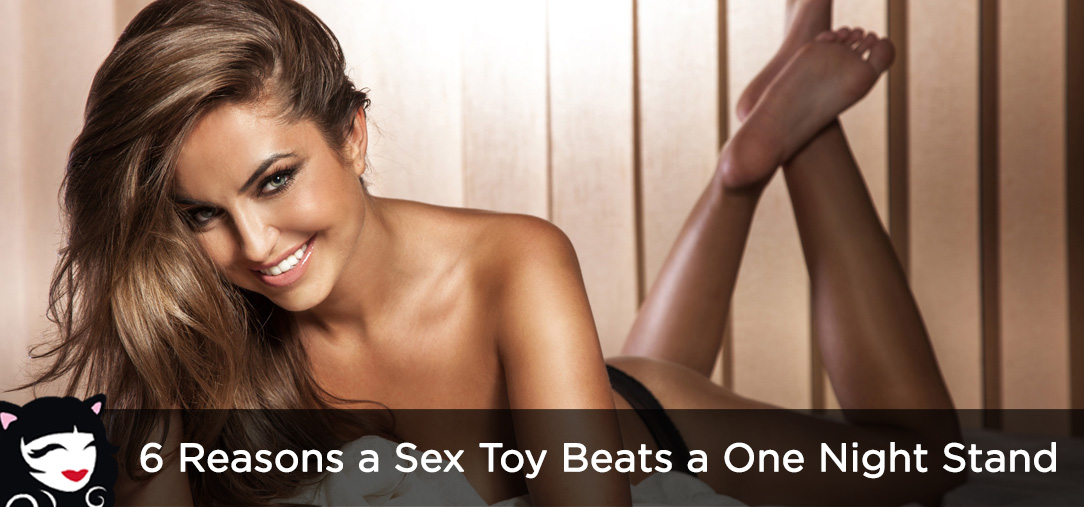 Being single comes with a unique set of challenges, but one of the most painful obstacles of all would have to be blue balls, or for women, blue cl*t. In fact, "torturous" is a word that instantly comes to mind when thinking about all of the sex you're not having while out being a strong, independent man or woman.
Luckily for us, there are plenty of ways to scratch our itches when trying to be self-sufficient in every sense of the word. Besides why would anyone want to run the risks of a one-night stand when sex toys are readily available to us? As children we would play alone with our toys for our enjoyment, and we have our favorites that we chose with love and care. But it turns out that as adults we can do the same…just with a different Buzz and Woody in our toy chest.
Here I present 6 reasons a sex toy beats a one night stand any day:
1. One night stands are expensive, whereas sex toys save you money.
Using sex toys as a replacement for casual sex actually eliminates expenses like condoms, Plan B, doctor bills, Ubers, or any other costs that are bound to surface. You also can't get pregnant from a sex toy, but what you can do is use all the money you saved to invest in more orgasms with today's best his & hers self-pleasure toys.
2. Unlike one night stands, sex toys guarantee you an orgasm.
With a sex toy, you don't need to depend on someone else to find your G-spot, hell you can even live the dream of multiple G-spot O's if you want. You also won't have someone rubbing your clitoris like an eraser head, or leaving teeth marks on your pencil.
3. Sex toys make you feel empowered, one night stands can leave you feeling empty.
Sex toys make you more comfortable with your body and lead to better sex when it comes time for a new partner, while one-night stands can make you feel self-conscious. And contrary to a hit-it-and-quit-it, toys won't judge your looks, but what they will do is offer you new ways to love your bod.
4. A one night stand is like playing STD roulette, whereas a sex toy is like a winning lottery ticket to pleasure.
With your own sex toy, the after-anxiety that comes with intercourse is non-existent. As long as you don't share your toys, you can sleep soundly knowing that there's no chance you've picked up a sexually-transmitted disease.
5. Sex toys make you feel secure, while one night stands can be awkward.
Every time you have casual sex, you run the risk of attachment, and getting kicked out feeling used and unappreciated. But these feelings can be avoided by taking pleasure into your own hands. You also won't have to worry about receiving a post-coital text, or dealing with an awkward goodbye.
6. It's sex with someone you love.
You can always count on yourself to love and cherish YOU. So light the candles, enjoy some titillating Netflix films to get your juices flowing and get your solo party started!
***

Have we whetted your appetite for something that buzzes, sucks or rumbles? Tickle Kitty has everything you need to pick out a new bedroom buddy. Here are some of our customer favorites: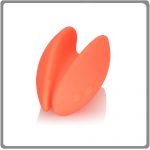 Slip this discreet vibe between your fingers for clitoral bliss during oral and penetrative pleasure to buzz you along to powerful new orgasms… BUY NOW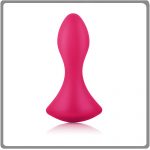 Luxurious velvety silicone with 5 functions of intense vibration so you can take your booty play from mild to wild. Our most popular backdoor pleasure toy … BUY NOW
Enjoy the luxurious diamond ridges of this uniquely textured dual-density dong, standing tall and proudly made in America… BUY NOW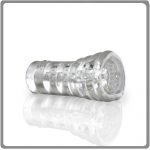 The Head Honcho

If he loves oral action, this sleeve may be the next best thing. Extra thick, easy to grasp and simulates the feel of your own lovely and passionate lips… BUY NOW

6 Reasons A Sex Toy Beats A One Night Stand