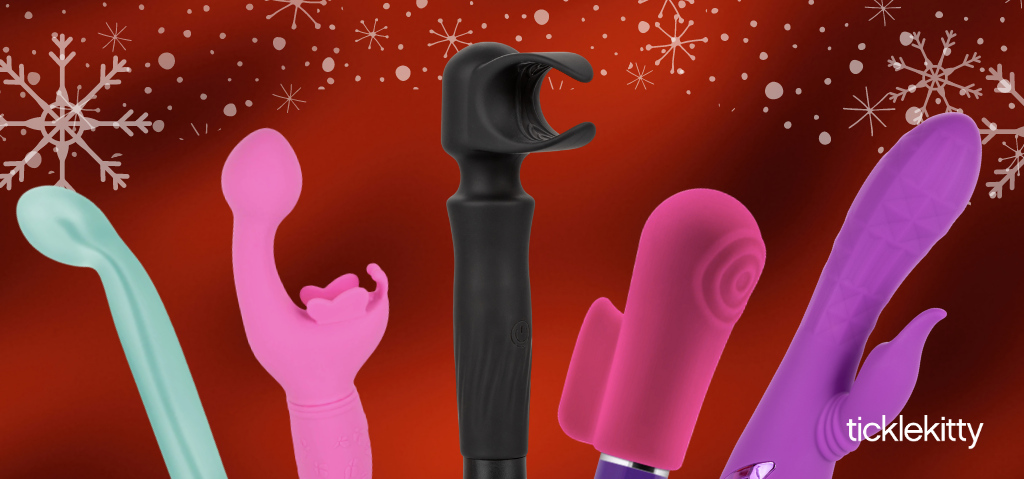 Sexy gifts? Yes Please! Pleasure is the gift that keeps on giving, and believe us lovers — we are experts in pleasure. In fact, you'll probably want to be extra naughty this holiday season to get a very sexy gift!
We've compiled our top 10 favorite sexy gifts from our NEWEST collection to keep you or a partner on your toes this holiday season.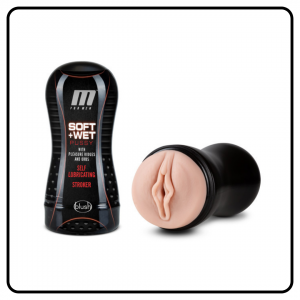 Sexy gifts like the Self-lubricating Lucy is every penis owner's dream. She's soft, warm, wet, and always ready to embrace your erection with a loving grasp. Simply add some saliva or water and she'll moisten up for immediate action, with every ridge and curve ready to please. Even better? When you squeeze her to open and close the air valve, the powerful suction strengthens to send you over the edge. We recommend giving Self-Lubricating Lucy to your lover for long distance pleasure, or to use together for and extra hot addition to foreplay.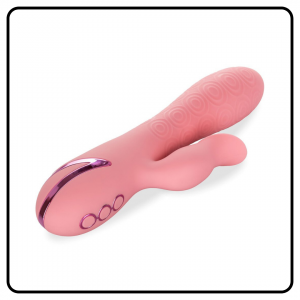 Can you handle some dual-action? We totally think you can. Come play with this soft, contoured cup on your clitoris, and feel the hidden silicone tongue slowly dancing everywhichway on you. Now, as the shaft swirls, grooves, circles and vibrates your G-spot—try clicking your clitoral flicking pleasure up to the passion speed that races you to orgasm. Enjoy Pasadena Player solo with a good water-based lube, or show your partner how to pleasure you in absolute style.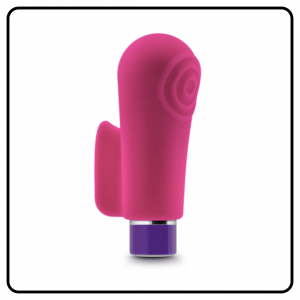 A dream is a wish your wand makes, and the power is in your hands! Get naughty this holiday season by getting handsy with the Finger Wand. Use the soft, silicone sleeve to guide the bullseye tip to your clitoris, nipples, or other sensitive spots — better yet, make it a public experience. Have your partner slip on Aria and caress your clitoris while driving, on a date, or in public — discretion is key with a bullet so small, yet so mighty! Maybe that secret trip to the bathroom during Christmas dinner may be more exciting than anticipated, lovers.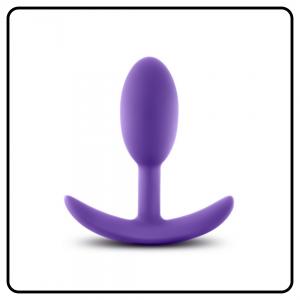 Ever worn a butt plug in public? Now is your chance with this sexy gift, daredevil! The Vibra Plug's silky smooth feel and anchor base are made for play, or if you're brave enough, wear it all day long. We recommend heating up the festivities by asking your partner (or yourself) to wear the Vibra Plug in thrilling occasions. Think cooking Christmas dinner, opening presents, or even building ginger bread houses. Let's see if you can handle the heat!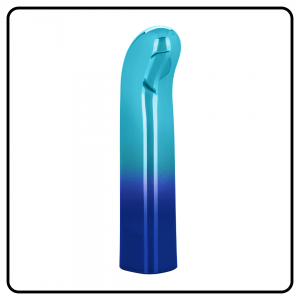 Love vibes but always longed for a more intense, pinpoint curve? We got you. Made exclusively for women who crave STRONG, intense, rumbling vibrations, come ramp-up the buzzzz from one to ten (although you'll swear it's ten to a hundred!). Use on the clit or reach inside with the perfect G-Spot curve, it hits the spot everytime. Trust us, your partner will be entertained for a VERY long time with the Glam G Bullet Vibe.

Two way pleasure: Wand for you, stroker for him. A true gift for two people to enjoy, the Masturwand is the future of couples pleasure. Grip this vibrating stroker like a handlebar, lube up the sleeve, slip inside, and gun the engine. Feel the open-sleeve design rattle and hum you in ways you've not yet imagined. Race it up and down— or hold against your partners clitoris as you stroke your way through – thank us later for the versatility!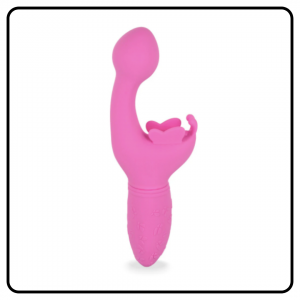 Say hello to your partner's (or your) best friend! Sleek, cute, and oh so flexible —the Butterfly Arousal Kiss hugs every curve. Tantalizing your G-Spot and teasing your clitoris with gentle butterfly flutters, self-pleasure sessions are going beyond the clock! Going up up and away with the strength of each vibration, you and your partner will be absolutely delighted.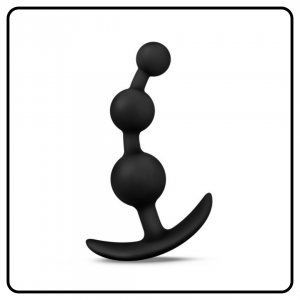 Whether you're curious about anal play or an experienced anal lover, this delicately sized plug stretches you gently with each bead. Pairing with a water-based lube, tease the Tushy Beads into your partner slowly, enjoying every ridge and pop. Who said your holidays couldn't be a bit… eye-opening.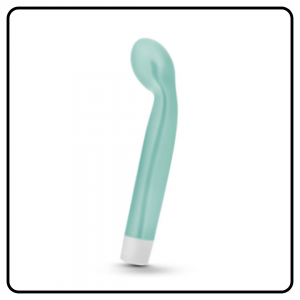 Want to hit that magic spot every single time? Look no further, lovers! The elegant Silky Smooth Nöje G-Vibe is the perfect pleasure tool for internal G-spot stimulation and exciting external clitoral play. With a perfectly curved length and bulbous tip, this joytoy was designed to specifically target the g-spot with deep, rumbling vibrations.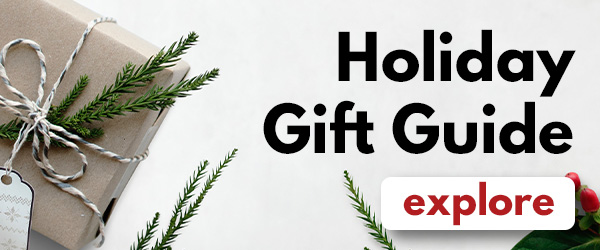 Tickle Kitty's Top 10 Sexy Gifts