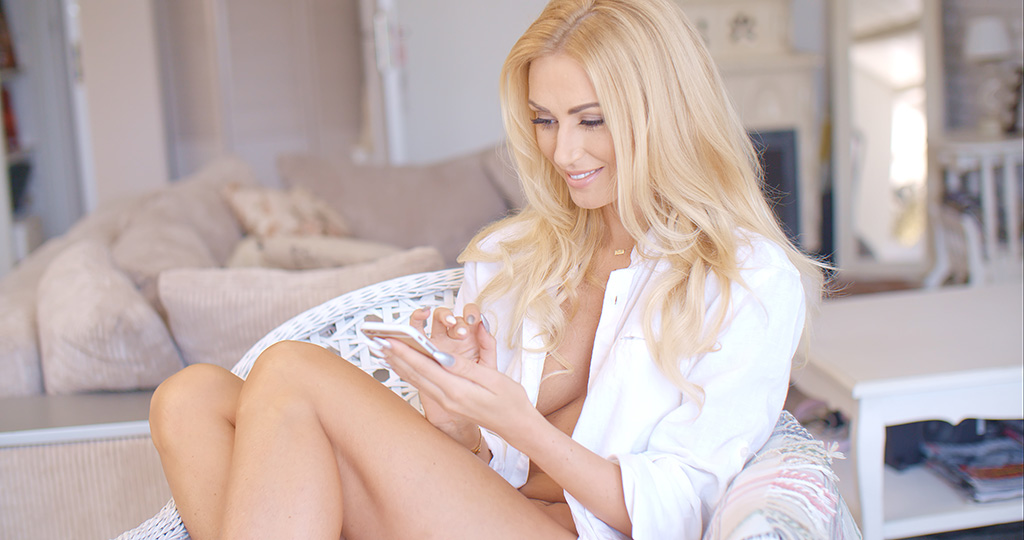 Sexting. It's a fine art. With as few words as possible, you want to convey just how badly you want to suck on it, slide it in, or rub it down. Your goal is to make your partner stand at attention, or put her panties in a bunch. You want them to be anticipating what it will be like when you see them, feel them and taste them. Your words should pave the way, not get in the way. The very thought of writing and sending a sexy message can get your libidos going… and maybe your anxiety.
Don't worry. None of us were born sexters, not even those of us who can talk a good game. But it's a worthwhile skill to learn. Flexing your sexting muscles can improve your relationship. Research shows that higher levels of sexting correlate with greater sexual satisfaction. Plus, it's a great opportunity to go beyond your comfort zone, and explore your nasty side.
Still feeling at a loss for words? I've got you covered with a pre-written list of lusty one-liners. You can send these exactly as they are, or modify them to your liking. They're divided into three categories—Mild, Wild, and Instant Pants-Dropper. This way, you can start out with a tame little tease, and then ramp it up to let's get it on…NOW.
I promise, you'll have your boo tingling in their pants in no time. And I mean that literally! Tell them to put the phone in his or her pocket on vibrate, and then blow it up with ten texts in a row to give them an explosive minute of lust-note loving.
Warm up those fingers, because it's about to get hot in here.
Mild
I want to get really naughty with you.
I can't wait to play with your _______.
I want to kiss your…
Tonight's Password: Pheromoans!
I want you—NOW!
Pick up C batteries. I've got a new toy…
I'm bringing massage oil. What flavor?
I love how you touch my _________. Best I've ever had, baby.
Just had the dirtiest thought about you. Too dirty to text- I'll tell you about it later.
How about we spend all day in bed together?
Really miss you. And I'm super horny! Wish we were together right now.
Come over and help me undress.
I'm dying to please you tonight.
Your wish is my command.
A big smile crosses my face when I picture you naked, next to me.
Can't wait to see you later, got a sexy little surprise for you!
What shall I wear later? Let's get creative…
Wild
I'm about to slip into a bubble bath. I'll be thinking of you as I touch myself.
The door's unlocked. I'm in bed. Come inside…
You know that 'spot' you like? I'm touching it.
I've been a bad, bad girl… and probably deserve a spanking…
Crotchless panties tonight? Or nothing…?
I want to feel your soft lips against mine, your inner thighs against my cheeks… My only purpose tonight is to be a servant to your body.
There's a blindfold on the pillow. Slip it on and wait.
I want you in my mouth.
I can't stop thinking about what you're going to do to me tonight.
Can't wait to wrap my arms around you and smell your sweet skin. 
I've got some new naughty things I'm going to do to you tonight.
Can't wait to make out with you later.
Thinking about kissing you… Everywhere…
I'm going to leave you exhausted tonight, baby.
What do you think about getting it on in a public place?
Instant Pants-Dropper
I'm wet just thinking about you. What will you do when you get here?
There's a blindfold on the pillow. Slip it on and wait.
I'm ready to try anal, baby.
I want to be your sex slave.
I'm going to give you a 5-star BJ like never before.
Can't wait to throw you down of the bed, rip off your shirt, and lick and bite your nipples…
I'm fantasizing about your ass in those tight jeans you'll be wearing tonight…
I'm so ready to get on top of you and let you guide me in.
[Growl] I just grabbed myself thinking of you!
Had a really steamy dream about you last night…got me all wet.
Give ours a try, and then tell us all the details about your steamy encounter afterwards in the comments below!
***
You've both just come home from work. You've been sexting all day, you're all riled up and ready to go… Do you have what you need for a steamy sext-inspired all nighter? Tickle Kitty does!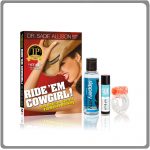 Ride 'Em Cowgirl! Couples Playkit
Add some more excitement to the bedroom with ideas from Dr. Sadie's best selling position guide, our super-slippery lube, an exciting couples toy and something sweet to make you tingle… BUY NOW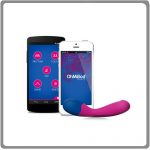 blueMotion Nex|2 – Luxury Remote Control G-spot Massager
Make your lover "Oooh" across town with more than just your words with the latest and greatest in long-distance, app-controlled tech.… BUY NOW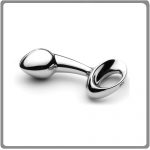 Unlike light-as-air silicone plugs, the heaviness of the solid stainless steel plug adds an unrealized erotic dimension to buttplug enjoyment… BUY NOW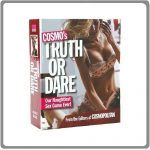 Need even more steamy inspiration? Cosmo's got you covered with their sexy twist on an old favorite. Whether you're feeling brave or honest, at the end of this game everyone wins… BUY NOW
40 Sext Messages to Seduce Your Lover—Just Copy/Paste!