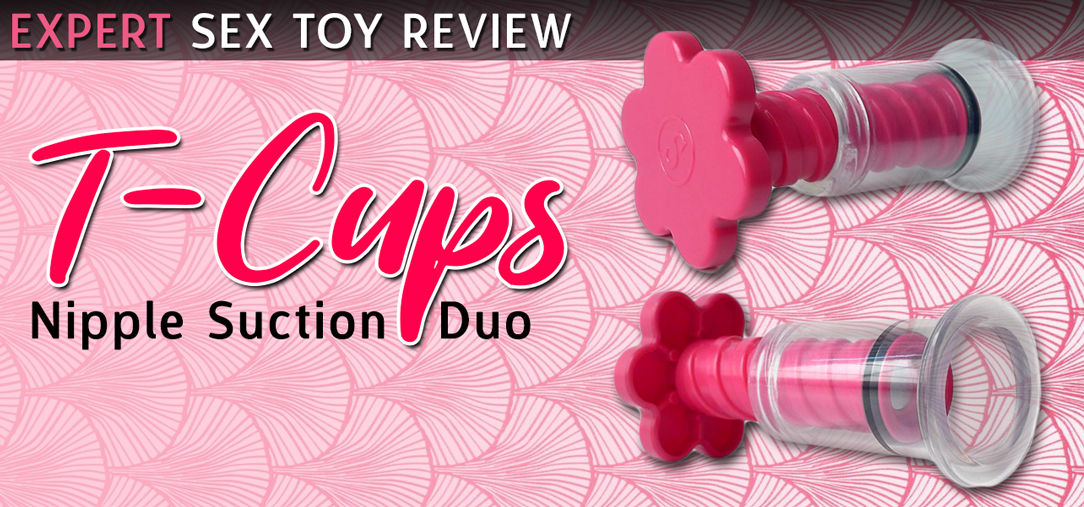 If you want to have hotter, more intense sex, add nipple play to your bedroom repertoire. Nipples are some of the most sensitive parts on the body. Stimulate them just so and you can kick sexy time into overdrive. Cut off the blood supply to the nipples' network of nerve-endings and you can achieve off-the-charts awesome levels of sensitivity. Trust me on this one. Some people can even orgasm from nipple stimulation alone. (#SexGoals.)
Few things get me more hot and bothered than when a partner takes their sweet, leisurely time with breast play. I mean, really pays attention and pushes my mammary pleasure buttons. There are so many ways to seduce this erogenous zone: kissing, licking, sucking, biting, pulling, squeezing, pinching, caressing or applying temperature. Be creative. Fun fact: When nipples are aroused, large amounts of the feel-good hormone oxytocin is released. See, sexual arousal is GOOD FOR YOU. Hello, happy chemicals! If my high beams are on, all signs say I'm ready to go.
Cue the Kinklab T-Cups Nipple Suction Duo, a must-have for your sex toy collection. This pair of hot pink beauties creates a vacuum-like effect on your nipples, neck or other sensitive spots. They're like the LBD (Little Black Dress) of sex toys, because they'll work on any all titties. Size doesn't matter.
A playmate of mine and I put the set to the test. He licked the suction part of the toys, then stuck them atop my areolas. With each slow and deliberate twist of the plastic screw, he teased my big tits, making them plump, erect and perky. Oh, and super-duper sensitive in the very best of erotic ways. The strong suction drove me wild during foreplay and allowed for plenty of hands-free fun. Plus, the toys were easy-to-use for a newbie sex toy enthusiast. (Still teaching this one the ropes.)
A study published online in the July 28, 2011 Journal of Sexual Medicine suggests that nipple stimulation travels to the brain much like sensations from the vagina, clitoris and cervix.
As much as I like taking my nipples from "Ooh!" to "Ouch" with clamps or clothes pins, these toys can be intimidating, especially if you're just starting to wade into the play pool. This nipple toy provided a very different sensation, creating more of a gradual warm up, so users can ease into whatever level of intensity feels best. Likewise, for the release. Think slow and steady, rough and tumble or anywhere in between.
The verdict? If you want to baby step something kinky into the bedroom, the Kinklab T-Cups Nipple Suction Duo is a great addition. It's hot pink! It features a flower design! It looks like a fancy baking tool. Or a Play-Doh attachment. It's neither. It's female-friendly by design, although I imagine less girly features may appeal to guys into male nipple play. Nipple play isn't just for the ladies. It can increase sexual intimacy. And most importantly, it hits all my pleasure spots – mind, body and almighty lady lumps.
***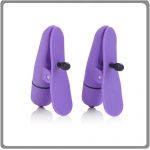 Irresistable vibration and tight stimulation is now at the tips of your breasts. For solo playtime time or indulging a lover any time… BUY NOW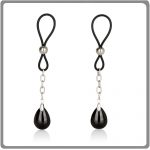 "Squeeze Please!" Nipple Play Jewelry
Think he can't love your breasts even more? Just slip on these tight, glamorous nipple jewels with just the right amount of delicious weight. You'll feel and look amazing… BUY NOW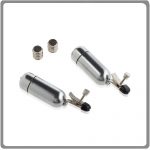 One ounce each of delicious weight. Adjustable to your personal pleasure-pressure. Then clamp, twist, and buzz to your heart's deligh… BUY NOW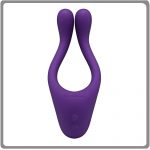 TRYST Couples Vibrating Massager
A c-ring, a G-spot massager, a clitoral vibe and so much more. A unique toy with something for all your erogenous zones… BUY NOW




Spice Up Your Sex Life With Nipple Play