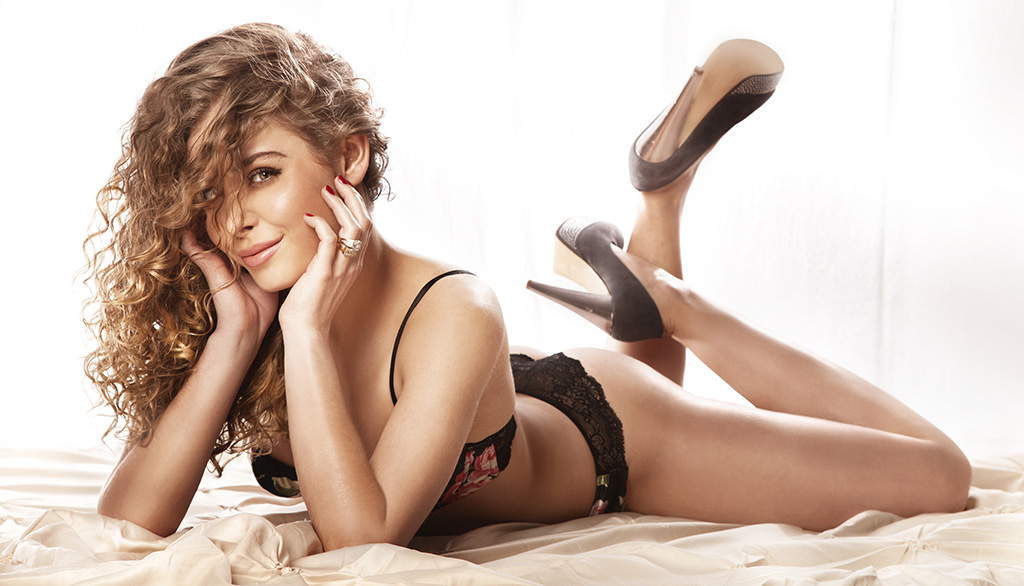 So, you want to be remembered as the lay of all lays, the most fabulous fornicator, the shag they can't shake. If you're the kind of person who settles for nothing less than number one, look no further – fearless fucker – because we've got the guide to guarantee that you'll be placed in the (Steady) Rocking and Rolling Hall of Fame.
Go, Team, Go!
Good sex requires that you're an active participant in getting it on. Great sex requires more than participation. It's about taking charge of the team and leading them to new levels of excitement.
Okay, visual here. Imagine that you're the captain of the cheerleading squad. It's your job to motivate both the team and the crowd. That means keeping your enthusiasm up, while getting your team to match your energy level. How can you get your team to share your enthusiasm? It can be by moaning as you make a move. It could be how you purr when something feels good, or the way you laugh when a kiss tickles. It can be through complimenting your lover's body and performance, and words like, "More please." It can be seen through eye contact and felt with a smile. Enthusiasm can come in how you perform a blow job, or in how you embrace her pussy. For those not into cheerleading, bring it like it's game 7 of the World Series, bases loaded, bottom of the 9th. Feel the excitement and remain focused.
Have a Signature Style
It's the moves and the motion that make sex unforgettable. Do you have a passion for nibbling on toes, or sucking on fingers? Do you have a signature slide as you penetrate your partner? Maybe you have a move that nobody else uses. Add your signature flick at the end of a BJ, or that circular move that makes her clit tingle. It can be a shake or shimmy that you do when you're fucking, or a thing that you do when you come. Whatever way it comes out, be true to who you are.
Don't Be Afraid to Ask
A good lover has moves, and a great lover has confidence. Confidence doesn't only mean feeling good about yourself, it's also about being open to hearing what your partner needs or wants. Confidence includes asking for consent. Consent can take the form of asking for permission about giving or receiving pleasure. It's also about asking what someone likes and if something is working for them. If you want off the charts hot sex, combine your actions with words.
Touch – It Does a Body Good
Skin hunger is what it's called when we are born and need to be touched by a another human being. A soft touch allows us to feel safe, warm, loved and secure. As adults, most of us long for some form of touch – whether it be hands on our face, or a hug. Regardless of where your lips may head – use your hands, feathers, satin bands, and pearls and bring added points to the pleasure party. And light touch is sexy, but some like it hard (and don't be afraid to ask!)
Be Selfish
It's possible to be a generous lover through being selfish. This may sound like it goes against everything you know, but a selfish lover, one who does things that give them pleasure, is ultimately the kind of lover remembered for giving mind-blowing sex. Whether you love giving or receiving (or both!) being selfish can lead to some of the most unforgettable sex you could imagine.
Combo Moves for the Win
Whether it's a masterful hand/mouth combo, or going from the Three-Legged Fox to the Happy Crab, moves plus motion make the sex memorable. You can add a vibrating penis ring or some nipple suckers to combine a number of sensations. Regardless of what you do, your extra effort will not go unnoticed.
***
Never underestimate the power of playthings. If you want to push your skills even farther, bring something unique and unforgettable to the bedroom. Your lover will thank you.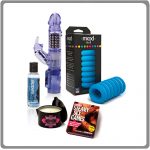 The Good Nookie Kit
Be the lover who has it all! A sensual massage candle to heat things up, a little lube to keep things slick, a powerful vibe for her, an orgasmic stroker for him, and more… BUY NOW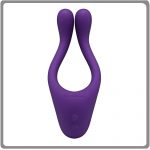 TRYST Multi Erogenous Zone Couples Vibrating Massager
It's a cock ring, a G-spot vibe, a clit massager, it's unbelievable! TRYST is a versatile couples toy that offers exciting sensations right where you love them…. BUY NOW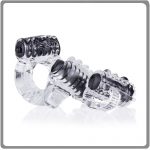 Become a superhero in the sack! This snug cock ring, mini-tongue vibe and finger vibe will have your partner on the receiving end of buzz-tastic bliss… BUY NOW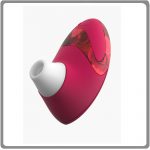 Womanizer Pro Air-Cushion Clitoral Vibrator
Have you ever had an orgasm in 60 seconds? Get ready for the unique toy that delivers a little something extra for an amazing finish… BUY NOW

Expert Tips to Blow Your Lover's Mind