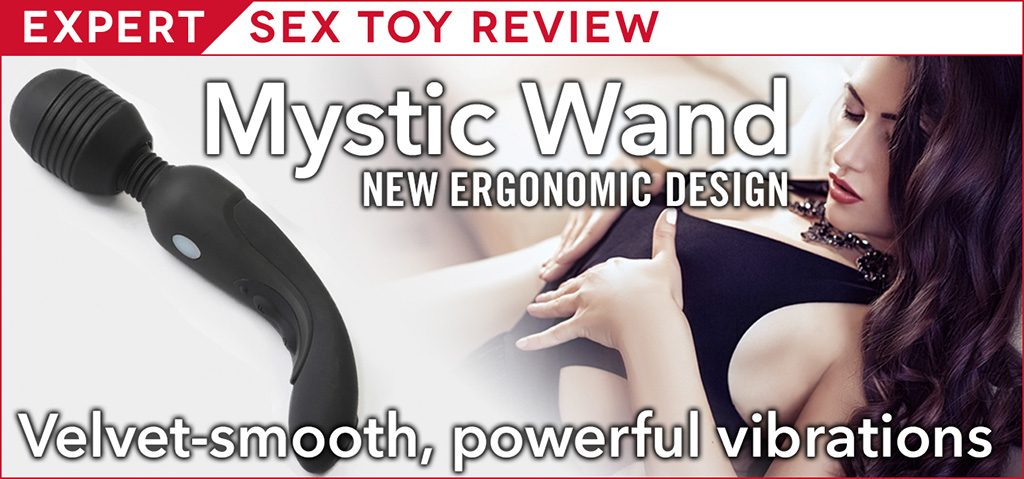 I'm a girl who likes her sex toys pretty and powerful. So, when Dr. Sadie offered me the chance to test drive the sexy-as-fuck Mystic Wand, I actually squealed in delight.
The Mystic Wand is rechargeable, stylish black silicone, splashproof (meaning don't use it in the shower or bath, but squirt on it and you're fine) and super sexy. I love how easy it is to get my hands around the rod, and that the head is big enough for all over action. And the best part: the neck of the wand is flexible enough to assume all sorts of positions. If these reasons don't make you gush, I also loved the options of three patterns and three speeds. Don't get me wrong, I like the traditional version of the wand (with it's two speeds, "Oh Wow!" and "Brace Yourself") but these options are like extra magic.
The first time I used it, I masturbated solo. I wanted to get a really good feel for my new purchase.
Its high quality silicone felt like velvet against my lips.
I began by slowing moving the head of the toy up and down inner and outer lips, first on the lowest speed, then up one level, and the next. I'd role the toy over the hood of my clitoris, and slowly twisted my wrist as I guided it down the other side. Yeah, it felt good.
Next, I tried the Mystic Wand's first pulsation pattern at the top of my clit. I kept the pattern going as I made like a clock and circled the toy around my entire clitoris. Sexologist's Annie Sprinkle and Joseph Kramer call this move "Rock Around the Clit Clock." I did these same circles two more times, with both other patterns. As I went around my clock, I noticed my most sensitive hours. If you think of the hood of the clit as 12, then you can figure your favorite spots too.
Like most women, my sensitive bits come alive at the 10 O'Clock and 2 O'Clock spots.
During foreplay, I opted for the pulsation pattern on my clit. I started on the low speed, which while not super low was still lower than most traditional wands. As I got more turned on, I moved to the higher one, and then to the highest speed. It was intense, but I could handle it. When I couldn't take it any more, I came. And then rested for a few minutes, then came again. And maybe one more time.
It was too good to not share. So, the next day I asked my boyfriend if we could try it out. He thought this wand had a manly flare because it was black and looked a little like a cave man's club. And that gave us a fun, fantasy idea. My boyfriend pretended he was a cave man and that he had just found me in a cave.
After a little light hair pulling and nipple sucking, he was ready to take over his conquest.
As he started to glide the wand up my in between my legs, I grabbed his wrists and took control of the fantasy. I ran the Mystic Wand over his nipples on the lowest speed. I watched as his dick grow harder. I then moved the wand down to his groin. I began rolling the wand back and forth below his belly button and above his penis. I switched to a pulsation pattern.
I knew the perfect technique to get his heart pounding. I took his shaft in my hands and moved the wand over it. He was turned on by how sensitive it was near the head of his penis. And he moaned in that "please, sir may I have some more" sort of way when I reached the base of his shaft. Keeping the wand at the base of his shaft, I climbed on top of him. I could feel the vibration coming through his body. His dick was rock solid.
Needless to say, we both enjoyed that ride.
And after we were done, he said he probably could have had an orgasm from the vibration alone, even without penetration. We also thought it would feel great on our backs or shoulders.
Just thinking about the wand now gets my juices flowing. The power options and patterns are perfect. Plus, the toy is USB rechargeable, and the charge lasts a few hours. It's also super easy to clean. The silicone sleeve that covers the head can be removed and sterilized in boiling water!
I can happily report that getting my buttons pressed felt out of this world, but the physical buttons also feel nice to the touch. On top of that, the toy is super lightweight, and the handle is ergonomically designed and way more comfortable to hold than most other sex toys.
Bottom line: The Mystic Wand Rechargeable delivers magical vibrations.
***
If you're a fan of the power and sleek design of the Rechargeable Mystic Wand, allow us to recommend some of the Tickle Kitty's other irresistible favorites for an elegant, orgasmic evening.
Our most luxurious rabbit toy vibrator, with dual-action twirling sensual head, rotating golden pleasure beads, and flexible tickler. It will caress your g-spot and clitoris just the way you like it for a million dollar orgasm… BUY NOW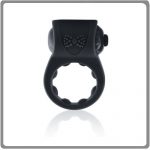 Stay classy and last longer with one of our best-selling cock-rings. You'll enjoy its snug fit, and she'll go wild over its perfectly-positioned mini-bullet, for extra-powerful out of this world sensation… BUY NOW
Get down glamorously with Callie. Available in 4 or 6 inch lengths, she's a satiny smooth, whisper-quiet addition to your collection when you're in the mood for some decadent me-time… BUY NOW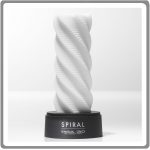 It's art you can really appreciate. Add a dollop of lube, and get lost in the curves of this sensual masturbation sleeve on your own or with with a partner…. BUY NOW

This New Wand Gave Me Mystical Orgasms