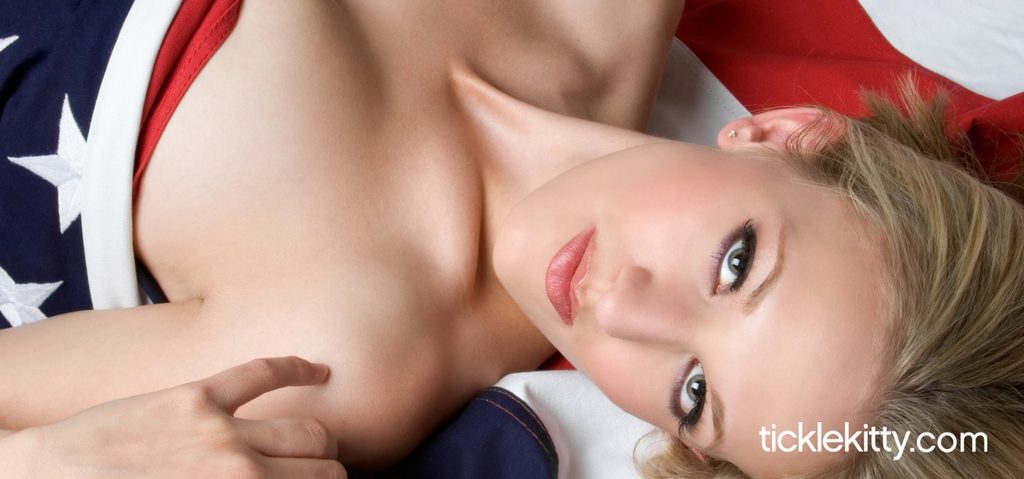 When it comes to your sex life, take command of your chief (or whatever you like to call him, her or them) by laying down the laws (of love) in your own Oval Office.
Own the Room
When the President moves in to the Oval Office, he'll add his own personal touches to the place. Set up your sexy space so it works to get you in the mood. Try lighting a massage oil candle—or three—for ambiance (and for sensual massage later on). Put nice sheets on the bed (if your Oval Office also happens to also act as a bedroom), or find the right music for making out. Once you feel like the room is yours to command, pull out the props that will help you take charge.
Take Charge
The first thing the President must do is show the world that he is in charge. When it comes to being the one who gets to drop the bomb in the bedroom, get in touch with your dominant side. That means dish out the orders about who gets to give and receive pleasure. If your subordinates refuse to follow your commands, you can always restrain them. Once you've shown them that you are in charge, figure out how to punish their insubordination. Some spanking perhaps? Or maybe a little flogging? To up the ante on your own pleasure, come prepared (a president always does) to get off in your own vibrating panties. Just remember, "With great power comes great responsibility."
Play with Power Toys
Playing with power might be about being dominant or submissive. But when power has to do with your sex toys, nothing screams power like a wand. You can opt for something lightweight and pretty, or the classic favorite. In order to show you're still the one waving the power, use the wand and come close to, but don't actually touch, your partner's body. Make them anticipate what's to come. Tease them with a titillating neck stroke, or gently roll the wand on the shaft of his penis or over her outer lips. Press the wand up against both of your groins or stand back-to-back and come together.
Let Others Serve You
Sure, there's been a lot of talk about being the one in charge, but there is a flip side to this whole boss thing. When you're president, people want to give you the VIP treatment. So let them. Let your partner know that today their only job is pleasing you. Come up with a list of things you'd like them to do for you, and allow them to choose. Or just tell them what you want by gently whispering it in their ear. It's time to relax and let your minions show you how you are loved with some presidential pampering. They can treat you to a steamy bubble bath, or a full body massage with a happy ending.
Leave an Impression
Blue dresses! Semen stains! Cigars! Regardless of what he defined as sexual relations, Bill Clinton sure knew how to leave his mark on the Oval Office. Whatever your thoughts on what he did with his intern, his sexual trysts serve as a reminder that doing something a little risqué will leave a lasting impression. How will you make your sex memorable? It could be by doing something completely out of character (or in another character), exploring anal or coming together. Whatever you decide—take charge and make a mark on your sex life today.
***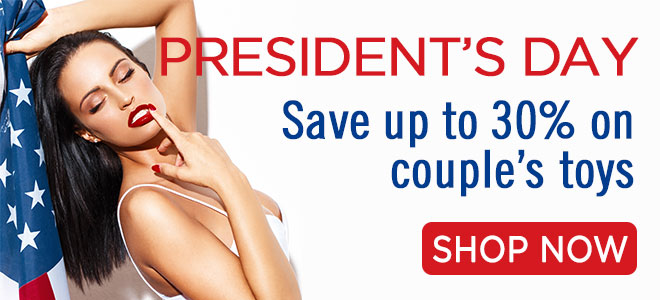 You cast your ballot yesterday for Democrats or Republicans (or maybe even a third party.) Whether your candidate won or lost, let us help you your morning-after celebration (or consolation.) Choose your red or blue pleasure here!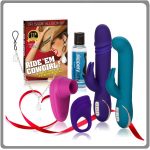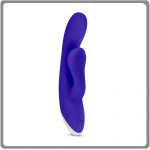 With a gracefully curved shaft that flexes in harmony with you, and a soft clit tickler for enticing sensations, this is your go-to rabbit… BUY NOW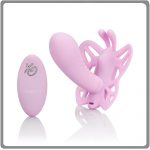 Simply wear it underneath your panties with it's exciting soon-to-vibrate probe inside you, hand the wireless remote to your lover, and head out for your most thrilling orgasm adventure ever!… BUY NOW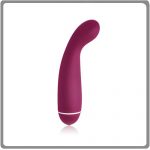 The ease of this all-joy playtoy puts you in charge of pleasure. Bells-and-whistles-and-gizmos free, this is now between you—and what satisfies you… BUY NOW
How to Get It On Like a President