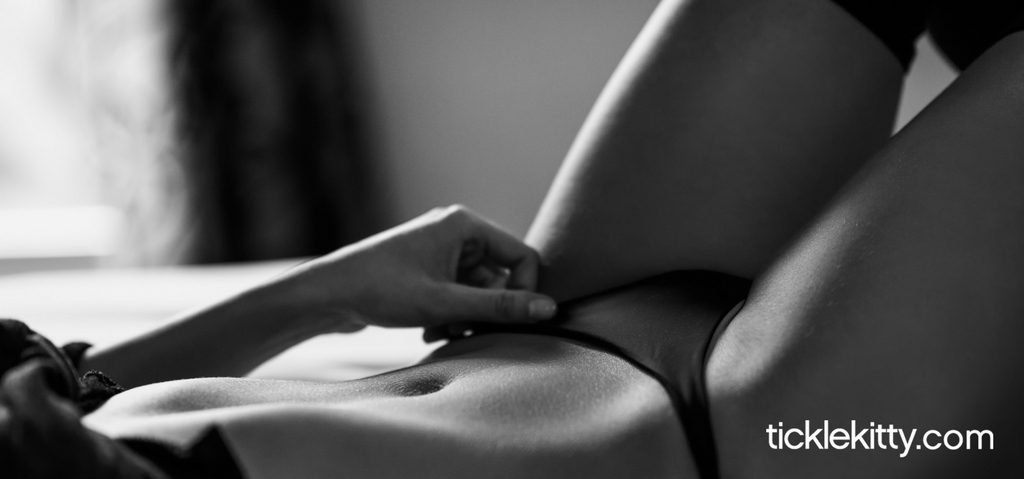 Warming up for a sexual encounter can be as sexy and stimulating as the encounter itself. When your body and mind are properly primed for sex, the experience becomes exponentially better, and can even lead to stronger (and multiple) orgasms.
Understanding what turns you on will not only lead to more pleasurable sex, but will also impress your lover big time. So as you anticipate your next erotic encounter, warm up and turn on with these 5 easy ways to get yourself in the mood:
Bed Play
Turn your bed into a sexy playground for your body. With a clean pair of your softest cotton sheets, roll around in your bed nude, and basque in the feelings of cool smoothness on your naked skin. Then wrap yourself up in your sheet, close your eyes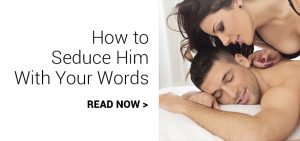 and moan softly to yourself, observing the tone of your sound—and think how sexy that must be in your lover's ear. Then while on your back, slowly rock your shoulders back and forth while moving your hips in small circles. Add some gentle caressing, gliding your fingertips along your inner thighs, over your hips, then up to your breasts and nipples. Playing with yourself in this truly sweet and sexy way is a great way to get you into the zone.
Sensual Touch
Even though women often need mental stimulation for heightened arousal, never underestimate how powerful sensual touch to the skin can be. Hop in the shower and let the soothing hot, steamy water flow over every inch of your body, arousing the senses that prepare you for pleasures to come. When you're ready, spend time caressing yourself where your nerve endings are most sensitive. Close your eyes and slooowly trace along your lips with your fingertip… then down your neck… to your navel, and so on. Take your time. When you're ready to take it up a notch, massage your breasts, and then use some female body-safe lube to massage your vulva. You should be pretty moist by this time.
Google It
Search for "Sexy Females". Enjoy all the images of sexy, beautiful women in sensual, provocative poses. Now it's your turn. In front of a mirror, position yourself in the same poses you see in your favorite images. Give yourself some sexy looks while you're at it! Move around slowly like a model, accentuating the parts of your body you love best—if you have a nice ass, sprawl out like a cat with your butt held high. If you've got voluptuous breasts, push 'em together with pride. Just have fun! Not only will you look and feel sexy, but this'll boost confidence for your sexual prowess. Enjoy flirting with yourself in your own private photo shoot as your mind and body get even more heated.
Girl-on-Girl Porn
Explore adult entertainment—specifically lesbian porn. Surveys reveal 1 in 3 adult users of porn are female and that straight women often prefer this genre to get aroused over traditional heterosexual couples.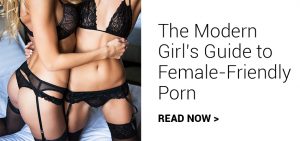 Some women say they prefer lesbian porn because the actresses look more 'real' (some without fake breasts) and more relatable. The extra kissing and fondling in these scenes are also really enjoyed. If you haven't tried this to get in the mood, it's definitely worth a shot! And I bet your man wouldn't mind if you happen to turn that video on for him.
Alternatively, watch a romantic porn scene where a man goes down on a woman. Let yourself be there mentally, as if you were receiving the pleasure yourself. Squeeze and pulse your pelvic muscles as you imagine this happening to you, which will activate blood flow to your genitals and create more sexual arousal. You may be surprised at how quickly your body responds to signals from the most powerful sex organ—the brain—and how the lovemaking juices flow naturally and plentifully.
Edge Yourself
"Edging" is: Coming nearly close to climax or ejaculation, then purposefully stopping sexual stimulation in order to delay the orgasm, so that the ultimate climax will be more intense. Anyone can do this, including YOU! Simply pleasure yourself to the ever-so-close point of orgasming, and then stop, leaving yourself wanting more. Continue this loop until you're throbbing for an orgasm. Have even more fun by incorporating new masturbation techniques. For new stroking techniques, pick up a copy of my bestseller, Tickle Your Fancy: A Woman's Guide to Sexual Self-Pleasure. Not only will masturbation get you in the mood, you can also bring some newly discovered clitoral loving techniques to the bedroom and show them how you like it!
***


Turn yourself (or your partner) on with some of our favorite toy selections from TickleKitty.com: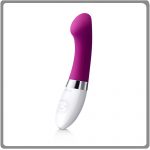 GIGI 2 – Luxury G-spot Massager
Curved to grace your inner curve. Flattened to enthrall your G-spot. This vibrator is powered to redefine true orgasmic intimacy with someone you love. You … BUY NOW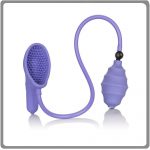 Intimate Embrace – Vibrating Vulva Pump
This vibrating suction pump spreads the pleasure to that excitable area all around your clitoris, as well as onto your clitoris. Use the palm-sized handpump to create just the right amount of suction you love … BUY NOW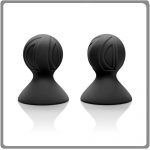 Place these luxuriously smooth arousers around each nipple and squeeze to create the tingling suction sensation that we all love and need, with or without a partner … BUY NOW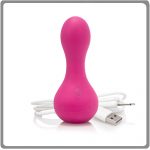 A petite, flexible vibrating wand lets you swirl, zigzag and stretch its velvety surface all over your body's natural curves, sending deep, rumbly, arousing vibrations into your pleasure centers from every angle … BUY NOW
5 Sensual Ways to Get in the Mood