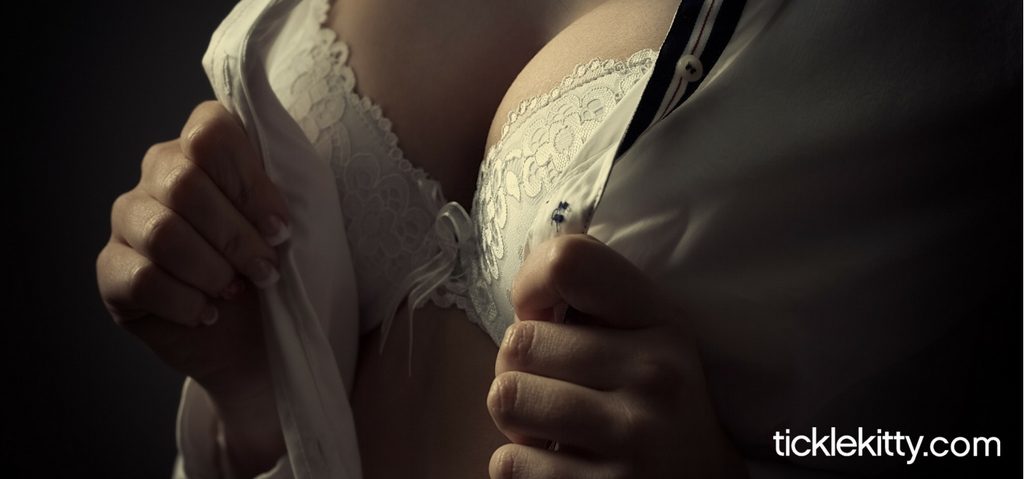 Nipples are a wondrous erogenous zone. With more than 800 nerve endings, if you play with them just so, you can signal all the same marvelous parts of the brain the genitals do.
I've been blessed with 36DDD tits that straight-up love stimulation. I'm not one of the lucky ones who can orgasm from nipple stimulation alone, but tit-play turns me on.
Whether your gender, nipple play can be a sensual way to spice up foreplay. Nipple play can release the happy hormone, oxytocin, and these headlights are the erogenous zone closet to the heart. Who knew?! It's high time this often-overlooked source of pleasure deserves some love and attention.
Find out what your partner likes and doesn't like. Some like licking, but can't stand biting or sucking. Others like rougher play, like clamps, flicking or flogging. Some deem nipples a straight-up no touch zone – and that's OK.
Here are a few ideas to get you started:
Touch them
Basic hand-to-tit contact, however it presents itself, is highly erotic for me. Give my breasts a slow, featherlike rub, circling my nipples, and I'm sure to melt. Bonus points for slathering them up with water-based lube and taking your sweet 'ole time.
Tease them
Tickle my nipples with a finger, tongue or slowly formed lips and I'm bound to go wild. When it comes to sex, for me, the buildup can be as arousing as the actual act itself. I may be super on-task/Type-A in my day-to-day, but I like play slow moving and uncertain when it comes to my breasts.
Pinch them
Few things excite me quite like having my nipples pinched and slowly twisted. I dig a partner who will take his or her time stimulating me with various intensities of touch.
Suck them
OMG, the sight of my nipple in a partner's mouth is a total panty dropper. Nuzzle up and suckle for a while and I tread into all sort of unfamiliar (but super-hot) maternal fantasyland.
Bite them
I'm a big fan of biting. It's one of those tactile sensations that can start with slow pressure, then get amped up to whatever desirable pain threshold. I happen to like pain and pressure, so generally, the harder the better.
Wax them
Recently, a partner turned me onto the ways of what hot candle wax drizzled on nipples can do. Spoiler alert: It sent wave after wave of intense pleasure straight to my pussy. Who knew? Regulate the temperature of the wax by how high you hold the candle above the breasts – you don't want to burn your partner.
The next time you hop into bed for sexy time, be sure to give your partner's nipples some extra special attention (pending they're a willing recipient). We're so hard-wired to think all our pleasure must come from penetration or clitoral stimulation, that we overlook other key nerves.
Do you love or loathe nipple play? Weigh in and send us a tweet at @ticklekittty. We'd love to hear your thoughts!
***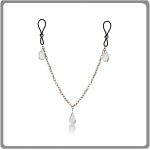 Loop these around each nipple, cinching them till they feel exquisitely tight. Now you're ready to dazzle with a touch of glam on one of your favorite assets… BUY NOW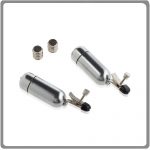 Wireless Vibrating Nipple Tips
One ounce each of delicious weight. Adjustable to your personal pleasure-pressure. Clamp, twist, and buzz to your heart's delight… BUY NOW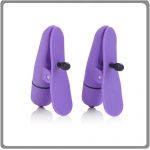 Irresistible vibration and tight stimulation is now at the tips of your breasts. For solo playtime time or indulging a lover any time… BUY NOW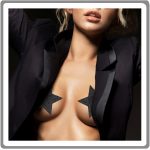 Two fab reusable sparkly stars—the perfect accessory with (and under) any outfit. Surprise your lover, and add some shine to your star qualities… BUY NOW

Why You Should Pay Attention to Nipples During Sex