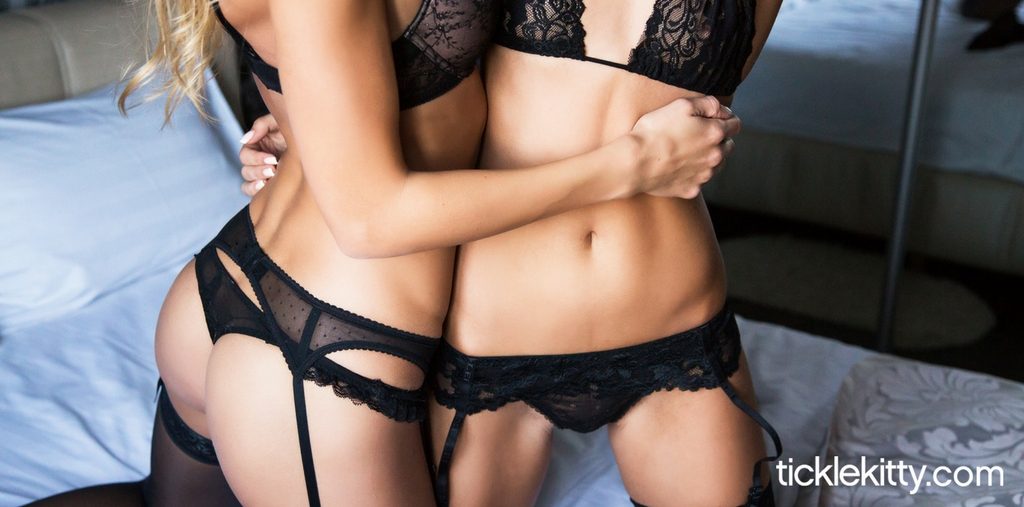 Stumbling through the proverbial ocean of porn sites leads to a lot of different emotions, many of which seem to happen at the same time: arousal, attraction, confusion, disgust, envy. In an effort to weed out the stuff we don't want to see, a sort of catch-all phrase has popped up in response to the negative stereotypes built around typical male-centric content.
"Female-friendly porn" has become a buzz phrase and trend in modern adult film-making. It's a huge, positive step in the right direction towards a healthier adult industry, but sometimes the topic needs a little explanation. What is actually meant by this phrase is "ethical porn," which doesn't limit itself to specific kinds of sex acts. Humans of all sexes and gender identities are turned-on by all different kinds of sex, which can range from slow-burning romance to hard-and-heavy BDSM scenes to one-night stands with strangers. It's a misconception that women only like plot-driven porn with lots of dialogue and first dates prior to the main event. Ethical porn seeks to create various sex scenes that focus on consent and chemistry between performers, safe and sane sex acts with respect to the actors' limits, and proper compensation for the actors who make a living as sex workers.
The amount of adult videos online is daunting when you're trying to narrow down your turn-ons and find porn that is produced with the utmost respect for the performers. We've got some tips for finding the hottest scenes that you can watch while knowing the people on screen are happy, healthy, and having fun.
Search Social
Before you get down to real business, do some research on porn actors that have the same turn-ons as you. Social media is a great place to begin because many performers love sharing their latest content with their adoring fans. Sex-positive culture websites and organizations are also usually linked to performers who focus on positive porn ethics. Search hash tags like #sexualwellness, #sexworkisrealwork, #sexpositive, and #fetishmodel to get started on your search for like-minded porn actors and actresses. You can also use porn tube sites to preview different kinks and fetishes and the people who love showing them off. Once you start clicking around, you'll probably stumble on more than a few performers whose pique your interest. Whether you're searching on Instagram or Porn Hub, dig deeper to find the performer of your choice and learn more about what kind of specialty content they create and where you can find it.
Support the Cause
We know, the internet is full of free porn, but the people who are turning you on via video are also paying bills and student loans. If you're enjoying their performance, they deserve to be paid. Whenever possible, support your favorite porn actor directly through their website or independently-run online content store. This ensures that every cent goes straight to the performer every time their photos or videos are purchased. Quite often, less ethical producers hire porn actors for a low flat fee per scene and then profit endlessly each time they re-sell the content, leaving the performer without any rights to royalty payments when their videos are sold. When you buy content through a performer's self-run site, you're ensuring that they can support themselves, just like anyone else who works hard at their day job.
Sex-Positive Productions
Some performers prefer to work solely for producers rather than host their own website or content shop. Luckily there are many ethical production companies that treat their actors with respect and seek to create a healthy atmosphere for the people they hire. Wellness-focused porn directors and producers are generally vocal about their mission, making them easier to research on their websites and social media. Give their "About Me" profile a good read to see if a director or producer shares your ethics and views on what makes sex-positive porn. You can also search the performers they hire and discover more about their on-screen experiences with different production companies. Purchasing content from ethical producers is another way to support the people who are creating a better standard for sex workers. These types of video creators want their actors to feel safe during their scenes, and happy long after they leave the studio. If you see a porn performer continuously featured on a director's website or smiling on-set in their behind-the-scenes photos on social media, it's a often good sign that they're working in a healthy environment.
Many of today's adult performers are a new breed that seek to abolish false stereotypes and push for positive change within the porn industry. There's still a lot of content floating around the internet that is less than positive for the people on screen, and it's up to viewers to help raise the bar on healthy standards. Supporting ethical porn is a double turn-on: it arouses your sexual senses while giving you those warm, fuzzy feelings for funding a good cause.
***

Once you've discovered your favorite ethical porno, finish setting the mood with one of these pleasure toys from TickleKitty.com: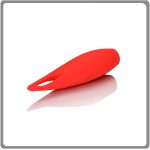 If intense, fluttering clitoral pleasure is the magic that lifts you directly to orgasm, you may have just found the best reason yet to go to bed early … BUY NOW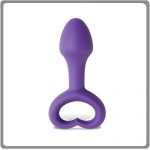 All this talk about butt fun got you curious? This intrepid little plug is the ideal accessory to lead you to booty-licious discovery … BUY NOW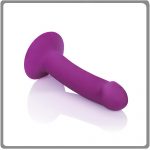 LUXE Touche-Sensitive Vibrator
How can you make your favorite dong even better? Make it respond to your every touch automatically. With LUXE, the deeper you stroke, the stronger the power … BUY NOW
For the discerning lover—7 inches of smooth spiraling ridges. All made of durable borosilicate glass. And a breeze to clean, too … BUY NOW
The Modern Girl's Guide to Female-Friendly Porn