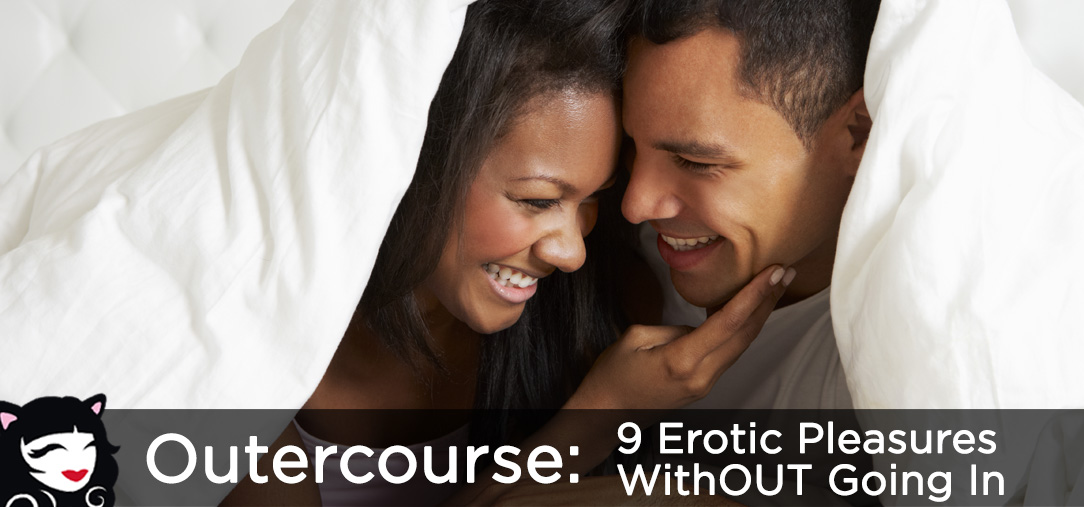 What do you call intercourse without the "in"? Outercourse, of course!
Outercourse takes the penetration out of sex—but not the fun. You still enjoy deeply sensual, skin-on-skin lovemaking. You still share a thrilling physical connection. And you still experience explosive, scream-worthy orgasms.
So why would anybody ever want to forgo the deep satisfaction of vaginal or anal penetration? Because sometimes, intercourse just isn't on the menu—or you'd simply like to shake things up. Or consider these practical reasons: the risk of pregnancy and STIs goes way down, while your freedom and enjoyment go way up. You can still be intimate if you're not ready for intercourse, she's menstruating, or one of you is too tired. You also have a no-risk solution if you've run out of condoms, misplaced the diaphragm or forgotten The Pill. You can even silence a squeaky bed if your eavesdropping in-laws are right next door.
Dr. Sadie Sez: Less risk doesn't mean no risk. ANY sexual contact between humans means risk—even low-risk outercourse. Keep semen from splashing near the vagina, mucous membranes and open cuts. Practice safer sex during oral sex.
Outercourse offers each of you a new way to express yourself creatively as you learn more about each other sexually.
When he drifts off to dreamland after his orgasm, she may still be ready, willing and surging for another orgasm or three. Next time, if he tries these thrilling outercourse techniques and learns more about her desires, both partners can drift off to dreamland together, totally satisfied and deliciously spent.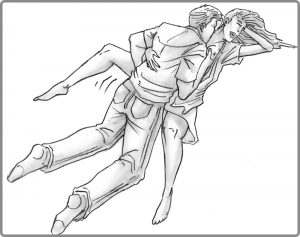 Take a holiday from the finer techniques of penetration and explore the erotic nooks and crannies of your lover's body with much greater intimacy.
Kiss. Seduce with your lips and tongue: Peck. Lick. Lip-lock. Flick. Entwine. Go soft, hard, slow, gentle, mellow, deep—then work up to hot, wet and messy! Hold your lover's chin. Caress your lover's face. Pretend it's oral sex at its best.
Dr. Sadie Sez: It's easy to get sucked into the sex game before you're physically and emotionally ready—especially its hurtful side. Outercourse offers you a way to go at your own pace (not his!), and absorb what's happening to you before it can become overwhelming. Take him for fun outercourse "test drives" as you get to know each other better. It's not just smarter, it's safer.
Dry hump. Rub your clothed bodies together lustily in the backyard, in a restaurant coatroom or on the backseat of your car. Steer clear of rough fabrics and jagged zippers on sensitive spots.
Fingerplay. Unleash those living sextoys in your pockets—your hands! Wrap, stroke, jerk, caress, rub, stimulate—you know where. Take turns, or pleasure each other simultaneously. Or watch each other do unto your-selves.
Massage. Coat your lover's most intimate spots with a little massage oil and explore behind the ears, down the neck, down the back, around the butt, and behind the knees. This is a great way to lead in to even more pleasure with intense clitoral touching.
Play games. Play out your fantasies and fetishes; wear costumes, wigs, stiletto heels, or sexy lingerie, then grind together to a steamy song and bring each other to orgasm while your clothes are still on!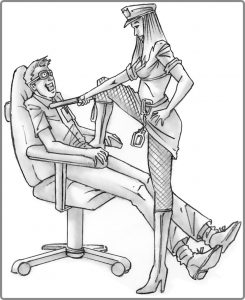 Penis pleasure hunt. Seek out her body's most sensual spots with his heat-seeking penis! Drizzle on some sex lube and slide it between her breasts, thighs, armpits, inner elbow fold, feet—any soft warm inviting skin (just not the vagina or anus, Romeo!).
Toy around. Reach into your sex toy chest and pull out a few of your favorites: feathers, vibrators, dildos, lubes, warming oils—or slip an erotic video into your DVD. Toy chest empty? Time to surprise your lover with a special batteries-included gift.
Back door reach around. Tease slowly toward the pleasure-center of your lover's butt with your fingers, mouth and toys—but remember to use latex barriers when you reach the prize.
Get oral. Let your lips do the talking as you take turns tasting and licking each other with gusto. Or change it up and get into the "69" position and delight each other simultaneously.
***

You can explore the sensuous pleasure of outercourse with lots of Tickle Kitty's favorite topical vibes—or get your game or rub on, if you're incorporating outercourse into your foreplay.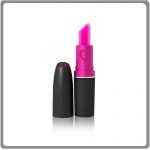 For a sweet, discreet "O" on-the-go, keep this stylish beauty in your purse! The ultrasoft silicone flex tip will caress your sweet spots, whenever – and where ever you like… BUY NOW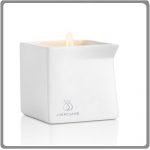 AFTERGLOW Natural Massage Oil Candle
Light up your passion. Excite your senses. Rub down with this all-natural massage oil for sensual foreplay or soothing aftercare… BUY NOW
This wireless fingertip vibe is worn comfortably around your finger and features a 3-function powerful bullet and silicone pleasure ticklers… BUY NOW
Take foreplay to the next level with twelve sizzling couples only erotic card games. Share secrets and explore fantasies in steamy new bedroom scenarios with your lover. And in the end everyone scores… BUY NOW

Outercourse: 9 Erotic Pleasures Without Going In