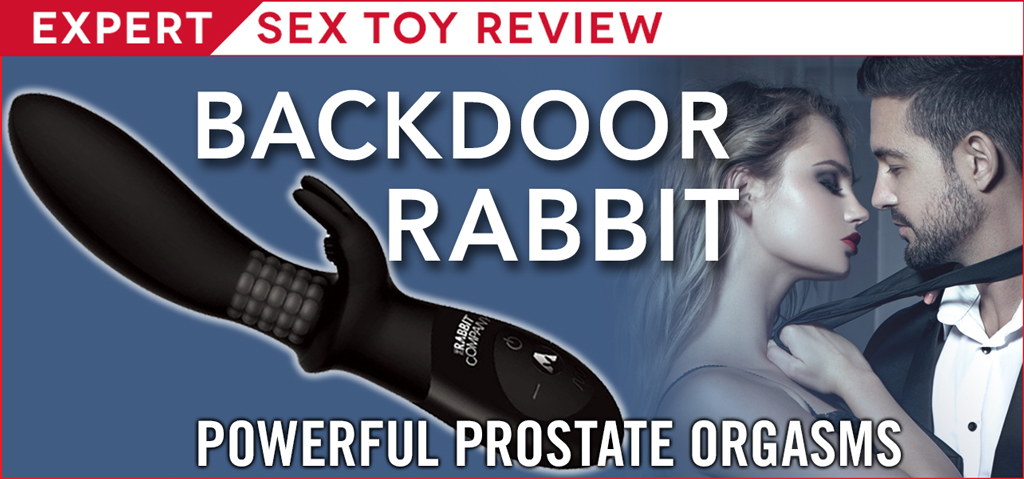 I love a good package, and I'm not just talking about what my husband provides in the "down there" department.
More specifically, I love a toy with an elegant, easy-open box, complete with thoughtful instructions on how to use what's inside. Thank you, Rabbit Company! And thank you too for the handy compartments inside the box for various cords and instruction.
But like the saying goes, it's what's on the inside that counts—and the tushy treat inside of this pretty package is excellent. The Backdoor Rabbit doesn't disappoint.
It's unique, in that it's the first manly bunny I've seen.
It's ultimately designed for him, but women can use it too. The Backdoor Rabbit's head and ears are small but powerful, and positioned for perineum-tickling bliss. The shaft is more pointed and has a more pronounced angle than a woman's rabbit vibe. Its look walks a fine line; not intimidating if your guy is new to anal ecstasy, but masculine enough to make him feel good about it.
The Backdoor Rabbit is made of 100% body-safe silicone, making it silky smooth to touch. It is also splash proof (meaning don't take it in the bath and shower). The beads at the base of the shaft don't protrude in an obvious way, but you can feel the extra stimulation they'll provide under your fingertips. And FYI, the beaded stimulation is not at all overbearing. There's also some nubbage (yes, I made that word up) on the clitoral ears.
These tiny silicone nubs can ever-so-slightly provide extra orgasmic oomph.
With a charge of two hours, you can enjoy its silky, spinning touch for sixty minutes (although that was a lot longer than my husband needed!)
Let me take you through the rabbit's controls. There's an on/off power button, and plus and minus buttons to increase and decrease vibration speed. The rabbit ears control the taint stimulator and alter its patterns, while the wavy symbol controls the shaft patterns. I also learned that when you hold down the controls while using the toy, you can move through the speeds more rapidly.
Speaking of shaft, the Backdoor Rabbit's curves beautifully, and has the perfect amount of rotation. And unlike a real finger that keeps going round and round, this backdoor bunny doesn't tire out. The head is ergonomically designed and still bigger than a finger, which may intimidate a P-spot virgin.
My husband's not a novice, but he's definitely not a big "play with my ass" guy—he'd never tried toys back there before. But this classy, devilish black bunny definitely did not intimidate him. It was inviting enough to make him game for something new. Needless to say, I didn't have to twist his arm (much) to give it a shot.
Before I get into all the dirty details, I want to point out how very very important lube is for situations like this.
We put a fat dab of water-based Slippery Kitty on the Rabbit's shaft, and slo-o-o-wly inserted the tapered tip into him.
I increased the vibration of the shaft as we went, and began to glide this bunny in and up. When we finally got the shaft in place, I played with the buttons. As we gradually accelerated the power on the shaft and bunny ears, I watched my husband's penis take on a life of its own. I let it wiggle and grow until I couldn't just watch any longer and had to get my hands all over it.
My hand only came into play once we had explored the different settings and found his favorite. My husband preferred the pulsating bunny ears on his perineum and the shaft on a medium, constant setting in his bum. It didn't take long for my groaning husband to start begging me for the big finish—honestly only about five minutes to hit peak performance. And once he came (and boy did he come!) my husband exclaimed that it was one of the best rim jobs he's ever had.
Trust me, I wasn't insulted.
Bottom line: If he wants to give internal prostrate stimulation a shot, grab this toy to help him have mind-blowing orgasms beyond his wildest dreams. Sometimes boys just need to learn that a hard dick isn't the only way to get off.
According to my man, the Backdoor Rabbit is a full-on experience, and not just an ejaculatory ending.
A vibrating toy designed for the boys is hard to come by, literally and metaphorically, but try this one-of-a-kind rabbit if you want to get him jumping for joy.
***
So your man has enjoyed the vibrating pleasures of the Backdoor Rabbit and won't stop raving about it… now you too can get your anal adventuring on with some of TickleKitty.com's favorite butt toys. Whether you're a guy or a girl, we've got something for ever booty!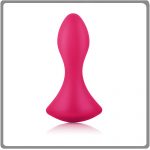 Luxurious velvety silicone with 5 functions of intense vibration so you can take your booty play from mild to wild. Our most popular backdoor pleasure toy … BUY NOW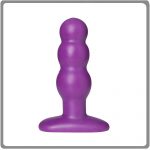 Seductively soft TRUSKYN material, dual-density design that stimulates and fills you at the same time. Slides in with ease, for sweet and intimate or rough-and-tumble play.… BUY NOW
For anal-play newbies, Dr. Sadie's here to supply you with everything you need to give in to tushy temptation, along with a handy guide… BUY NOW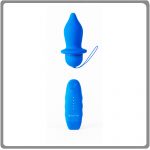 B-filled Remote Vibrating Plug
The perfect toy for partner play. Add lube, slide it inside, and hand the remote to your lover to put them in control of your backdoor bliss… BUY NOW

This Toy Gave My Husband More Intense Orgasms