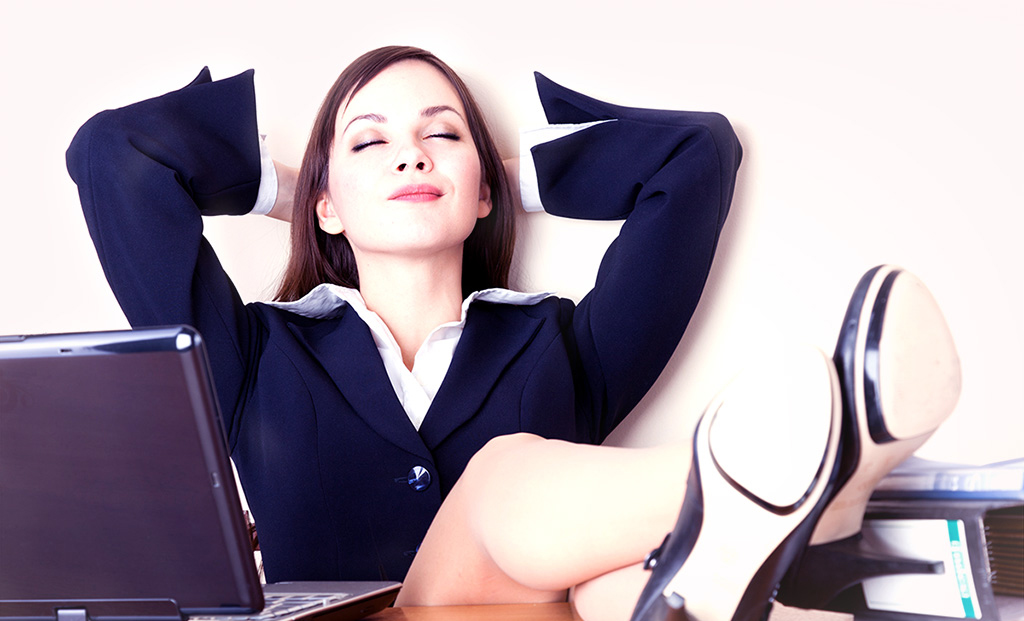 Nobody wakes up feeling drop-dead sexy, unless maybe you're Queen Bey or Dita Von Teese. A very few lucky ladies ooze sex appeal in their sleep. But most of us need reminders of own our inner goddesses. Sometimes it requires some extra effort to feel sexy and confident. You have to cultivate sexiness and get in touch with your body, and luckily, there are many ways to do this.
Here are 25 simple ways to tap into your sexual energy and feel more empowered throughout the day:
Skip the Jergens and reach for coconut oil instead. Coconut oil is great for your skin, giving you a natural glow while making you smell heavenly.
Dab a little rose oil in unexpected spots. Try your cleavage, nipples, navel and vulva to add a sultry scent to your day.
Go commando! Earn extra credit for skipping the panties while wearing a skirt.
Go bold! Wearing bright red, pink, or orange hues will make your skin glow and put a spring in your step!
Mix some lavender oil or orange oil with mineral water to create a refreshing facial spritzer.

Start your day with yoga. It'll improve your posture and increase your flexibility, making you more confident throughout the day.

For a little boardroom excitement, cross your legs tightly and tap your toes. Many women find this can rub them in all the right places, and get the juices (ahem) flowing.

Too hot? Take a break with an ice cube. It may soothe the insides of your wrists and back of your neck, but try rubbing it on your nipples and clit instead for a sexy jolt of excitement.
Bored at work? Keep a small sex toy in your purse for impromptu bathroom breaks. Self-love is key to feeling sexy.
Schedule a wax for early in the day. Not only will you be more tolerant to pain, you'll get to enjoy the whole day feeling silky smooth.
Wear a flowy top that hangs off one shoulder. The peek-a-boo of skin will attract attention.
Vanilla is one of the sexiest scents, and it's been proven to drive men wild. Introduce a little vanilla into your day with lip gloss or perfume.
Have your sweetie send you some flirtatious words at work, perhaps what he'll do to you when you get home.
Got a sweetie? Have him text instructions of something naughty you have to do while out and about.

Tired of Chanel? Go old school and get yourself some of your favorite lip smackers. In flavors like cherry, cake batter, and coconut, these scents will make you feel youthful, energetic, and kissable.

Think like a man: When you see a hottie that turns your head, use imagine him naked and think of all the naughty things you'd like to do to him. There's no harm in looking and he never needs to know.
Don't be afraid to get messy. Try eating strawberries or a ripe mango and lick the juice from your fingers. Bonus points if you do this one naked!
Add a peacock feather to your wardrobe. Perhaps earrings or a headband? Imagine it helping you to spread your own tail feathers and attract attention.
Take a bubble bath in the morning. It's a decadent treat and your skin will feel soft all day.

Have a glass of champagne in the shower. You're an adult, and you've earned it!
Pay yourself a sexy compliment. Whether it's your outfit, booty or smile, find something to love about yourself – every single day.

Walk around naked – whether you have a partner or not. Connecting with your body and its curves will give your sexual confidence a boost!

Strut your stuff in a pair of drop-dead sexy heels. Not only will you stand taller, it will show off all legs and all your hard work at Pilates.

Give your bedroom a sexy boudoir makeover. Think silk sheets and scented candles.

Strong is the new sexy! Eat healthy foods, exercise to get the endorphins pumping and meditate or pray to stay centered.
***
Now that you're feeling fab and frisky, pamper yourself like the queen you are with one of Tickle Kitty's favorite toys. You deserve a session of superstar self lovin'!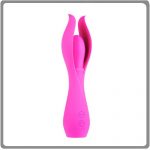 Intimately contoured for any woman. Delicately shaped to deliver pleasure inside and out with simultaneous, all-over vibration from its sensuous flexible petals… BUY NOW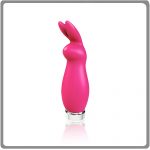 You'll be hopping with joy from this petite powerhouse bullet vibe. Tickling rabbit ears for pinpoint pleasure, 10 toe-curling settings, and one of the most powerful motors available… BUY NOW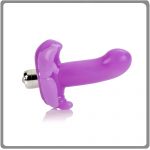 Find dreamy pleasure with this vibe's soft, curved tip for G-spot bliss and full butterfly wings for all-over coverage. And waterproof, for more aah-mazing bath time fun… BUY NOW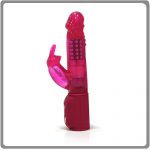 Unbeatable G-Spot orgasms, clitoral delights and rotating pleasure balls for subtle internal pleasures. The elegant design and gorgeous ruby color makes this triple-treat even sweeter! BUY NOW

25 Ways to Feel Sexier Throughout the Day