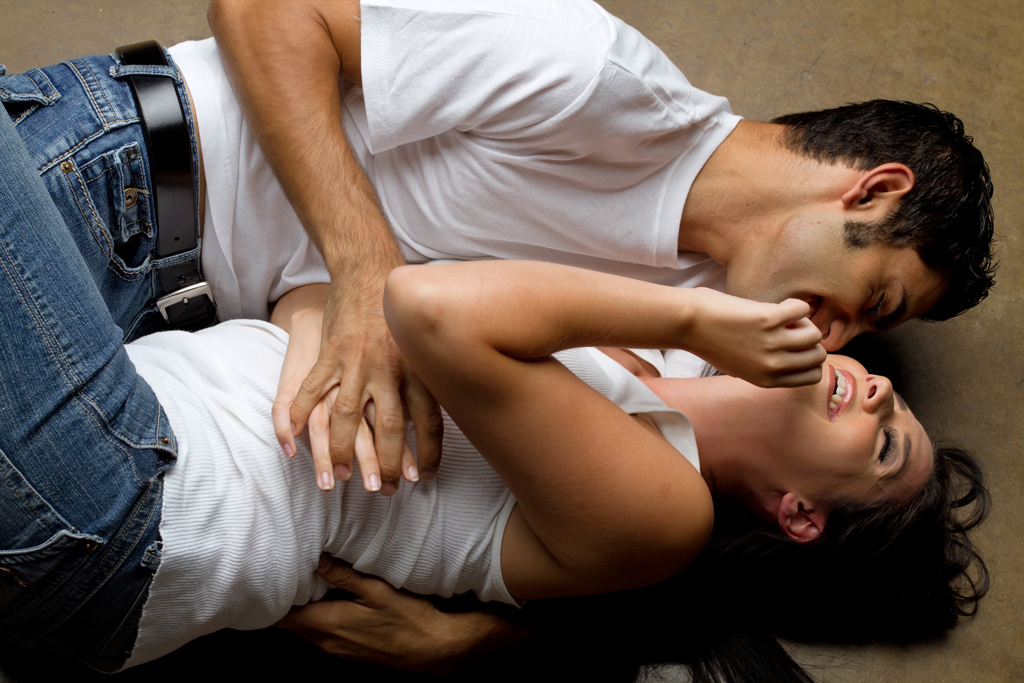 Casual sex is a lot like going to your friend's house for the first time. You sit up straight, feel a little tense, and have to ask permission for things. But having sex with someone you're in a relationship with feels like coming home. You know where everything is, what it all looks like, and how to maneuver around tricky parts in the dark. Relationship sex is safe, comfortable and pretty damn awesome for a plethora of reasons. Here are a few that explain why doing the deed is better with someone you care about, instead of your latest prize from Tinder roulette.
When having sex with a longtime partner, there's a higher chance of orgasm.
Science confirms this. Harvard University's Department of Psychiatry surveyed 13,484 heterosexual college women on their orgasmic frequencies and linked it with the number of times they'd been with the same partner. They found that even outside committed relationships, the more a woman had sex with the same partner, the more likely it was that she would have an orgasm during sex.
These results probably stem from two important things in a relationship: trust and comfort. You know each other's bodies, and how to push one another's buttons so you'll be more likely to have an orgasm. Relationship sex is a lot like playing Twister. You direct your partner where to go because you're comfortable communicating that. So there's a lot more of "left hand on clit," or "right hand on blue (balls.)"
Making eye contact also increases your chance of reaching climax. When you're having casual sex, there's usually not a lot of that going on, it's more of just going through the motions. In and out, and up and down. Yawn. But the lover you trust knows exactly what you like, when you like it, and the drawer in the nightstand where you keep your favorite vibe.
You can have more adventurous sex in a relationship.
You might have a go-to restaurant for first dates. The food's great but not amazing – guaranteed to satisfy, and not too crazy. You don't know your potential partner's tastes or preferences yet, so it makes sense that you go for the safe option. Once you're together and have both learned each others' likes and dislikes, you can explore new things. Now you can both go to that exciting new fusion joint to try something extra spicy.
Sex with your partner is a lot like that too. When you're with someone you've known for a while, all kinds of sex are game. Rough, loving, fast, slow or silly. Just like you grow old with your partner, you can also grow freaky with them. You can feel absolutely comfortable trying some role play, or bringing out the toys. It's fun to sexually evolve together, to try new things, and make new, naughty memories with your lover. Just like you remember your first kiss together, you can also add the first time you tapped his P-spot, or the time you climaxed simultaneously twice in a row to the relationship scrapbook.
There are no STD surprises with a trusted lover.
If you've been dating someone long term, chances are you got tested together either before or after you both made it official, and both fully understand each others' sexual histories. If you're both being monogamous, you know for sure you're safe. If your relationship is open, you and your partner are probably getting tested frequently, and communicating often.
One or both of you may be living with an STD already. And that's ok too! In that case, you've probably both had some time to learn and feel comfortable adjusting your sexy time to the other's needs. You got through those awkward conversations a long time ago, and now you can fully enjoy the moment. Where your head is at your body will follow, so if you're focusing on pleasure without nervousness or distraction, you'll feel it in your body as well.
The person you're f*cking actually gives a f*ck about you.
Sex is also better with someone you know well because you know that person is not going to try anything you're not cool with. There is less pressure to do certain things because if the person you're sleeping with really cares, he or she won't want to make you feel uneasy in any way. Your pleasure is their top concern, and they'll care if you come or not.
You can expect extra effort to go into whatever it is that gets you off from your doting significant other. Compare that to the last call rando who may fall asleep five minutes in, and then not even stay for breakfast the next morning. Your special someone will be careful with you, cuddle you without fear, and might even help rinse off your stroker sleeve.
Afterwards, you can talk it through, and keep working toward even more amazing love-making. The best part is that this is sex you know will just keep getting better as your relationship grows deeper.
***
You're fully invested in amazing sexy times with your partner; why not give it a little boost with some of Tickle Kitty's favorite couples' toys?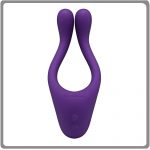 TRYST Multi Erogenous Zone Couples Vibrating Massager
It's a cock ring, a G-spot vibe, a clit massager, it's unbelievable! TRYST is a versatile couples toy that offers exciting sensations right where you love them… BUY NOW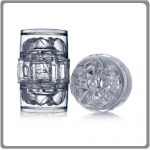 The Fleshlight Quickshot
Up your oral expertise with your partner, or give your solo experience a boost with this see-through wonder. Easy-to-use, amazing-to-feel, the Quickshot is the new best friend for the dick in your life… BUY NOW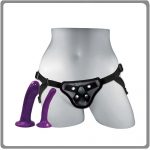 Anal Explorer Kit for Newcomers
Admit it—you've always been curious about a switcheroo. With this all-inclusive kit, she'll saddle up, and you'll experience the ride of your life, stud… BUY NOW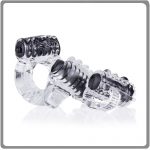 Be your lover's hero! A mini tongue vibe, a stretchy c-ring and handy fingertip vibe are everything you need to buzzz your boo to an unforgettable orgasm… BUY NOW

Why Relationship Sex Is More Satisfying Than Casual Sex