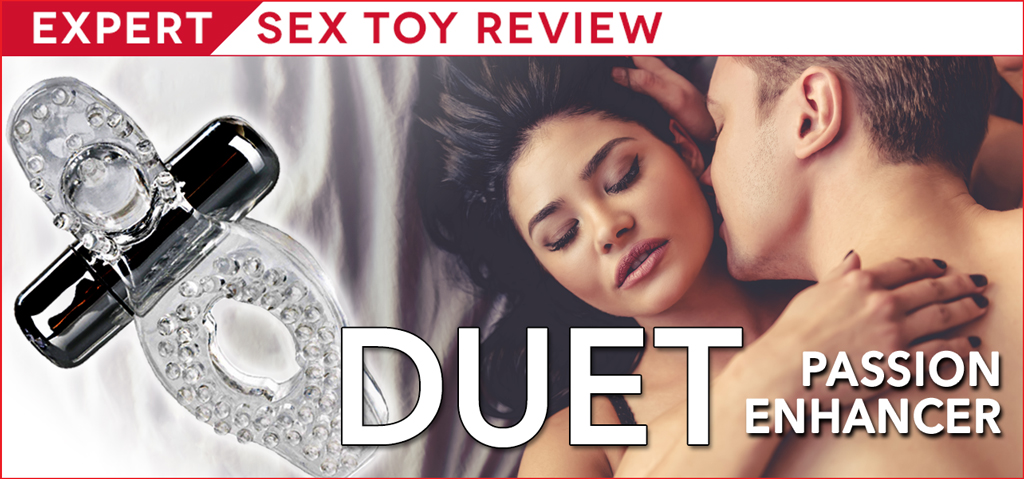 The Duet Passion Enhancer doesn't come with any warnings, but I'm warning you now – it will rocket up passion and pump up the pleasure.
This wireless penis ring can be stretched around the base of the shaft, or you can remove the bullet vibrator and use it as a direct clitoral stimulator. I haven't tried that method yet, but now that my husband and I are acquainted with this stretchy little wonder, it's on my to-do list.
It's really easy to add the Duet to your playtime – it just slips on his penis and voila! My man doesn't have any problems with stamina, but it keeps him harder for longer, when we want to take it slow. Since I've had the ring, I've been able to give him manual and oral loving before we even got to the main event, with the Duet Passion Enhancer keeping him happy and hard throughout.
What we found is that this flexible, clear cock ring can be the invisible jet you need to propel your regularly scheduled sex to new heights.
For our first test run, we decided to use it early on a Sunday morning. I woke up before him, and began to kiss him while he was still asleep. He slowly began to wake up, and we made out like the two unsupervised adults that we are. Not even morning breath could stop us!
It wasn't long before he sprang to life. And as I felt him stir (well, a certain part of him stir,) I knew it was time to direct the action further down. I slipped the stretchy ring over his manhood and secured it in its place. With a simple click, I turned on the bullet vibrator and he let out a shiver.
"Is this better than your vibrator?" my husband asked, pressing his buzzing cock against my body.
I told him I knew I could enjoy his dong way more than a fake one, and then reached for the lube. Before long, he was begging me to lend a hand and help slide him inside of me.
Once he was inside, I mounted him. There was no way I wasn't going to be the one to gently thrust and grind into the vibrating pleasure ticklers. As I rocked back and forth, making sure my pubic bone rubbed against the base of his shaft (often the best way for me to get off during intercourse) I could slowly feel my labia engorging. I kept rocking and pressed onto the textured vibrating nubs. I've used other vibrating cock rings before, but there aren't many other there with stimulators all over the ring. Instead of just feeling the buzz in my clit, that addicting tingle was on every inch of my vulva as well.
I pulled back and then pressed down again. I kissed his neck, he grabbed my breasts. We made eye contact and started breathing together.
A few minutes later, we achieved the dream – simultaneous orgasms.
The Duet easily slid off after ejaculation, and after laying together in our hot, sweaty mess, I got up and washed it with warm, soapy water. I put it in a paper towel and placed it in a bathroom drawer. I knew I wanted to keep it handy, especially since it's waterproof and next time we'll have to try it in the tub. After all, who doesn't love a good rub a dub dub?
***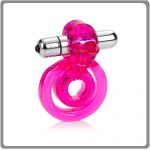 One of Tickle Kitty's all time best-sellers. Simulate the feeling of delicious, buzzy tongue loving with this stretchy ring… BUY NOW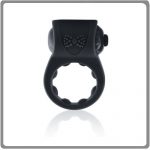 Stay classy and last longer with one of our favorite cock-rings. You'll enjoy its snug fit, and she'll go wild over its extra-powerful mini-bullet, for out of this world sensation… BUY NOW
The soft ring stretches around his shaft, and the flatter, longer bullet vibe is perfectly positioned for clitoral pleasures… BUY NOW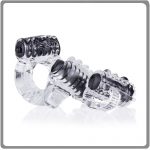 Be your lover's hero! A mini tongue vibe, a stretchy c-ring and handy fingertip vibe are everything you need to buzzz your boo to an unforgettable orgasm… BUY NOW

You Can Come Together (Over and Over!) with this Vibrating Ring