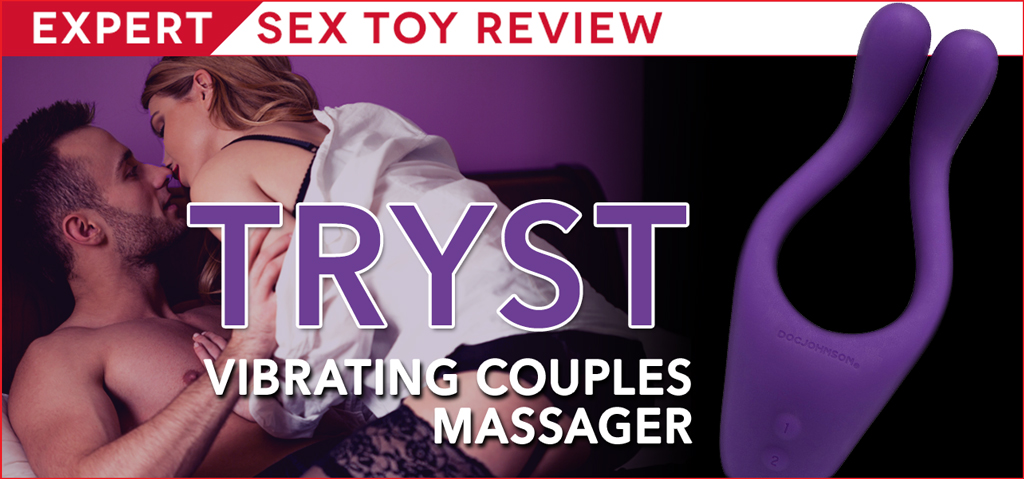 When I got my hands on the TRYST Multi Erogenous Zone Massager, I was immediately fascinated by this sleek little toy. I was a little in love with it just for its packaging alone. The magnet-sealed box is black and classy with just a touch of gold. I'm a sucker for shiny things.
The actual toy was smaller and lighter than I thought it would be. It's about the length of my hand (though I do have long, much-appreciated fingers.) And the two little arms are stiff, not flexible. It's amazingly smooth and silky to touch, and with the Tryst's simple two-button control, you'll have one to all of its three powerful motors buzzing between your fingers in no time.
I'll admit, the U-shaped design was intimidating at first glance. Then I discovered how versatile this vibe really is.
This gadget is a multitasker for sure. I've looked at many pleasure products on the market, and there aren't many that can claim to be a cock ring, G-spot vibe, and clit massager all in one. And it comes with two motors in the arms and one in the base – and offers seven different functions to customize the sex toy experience. I was spoiled for choice.
In terms of uses and speeds, it's no one buzz wonder.
A lot of toys are designed with one gender in mind, so the fact that this appeals to both men and women is rather revolutionary. People can be picky about their sex toys—one person doesn't want anything too pink and sparkly, while another may not like scary industrial looking contraptions… the TRYST is a nice middle ground of being elegant and easy on the eyes, but not too feminine. This amazing toy is also USB rechargeable, which means never having to dig for batteries during a sexy romp.
Now, let's get down to business.
For solo sex, use the Tryst's silky tips to tease your clit before slipping it into the vagina for targeted G-Spot play. For me personally, I like this much better than dong-shaped toys.
The curved design of the Tryst's arms reach the magical, pleasure-producing G-Spot with minimal effort. (If we could only teach our partners the same…)
My boyfriend gave it a solid five stars too. When I was with him, I started off by wrapping the Tryst around his erection like a cock ring. He, like me, was a little skeptical of this toy's unusual shape at first, but after I watched his eyes close tight while he enjoyed the TRYST stimulating his balls, I knew he was hooked. Not that I had much time notice, since I was enjoying the tickling arms on my clit at the exact same time.
The cool thing about this sex toy is that although there are tried and true ways to play with it, you're only limited by your imagination. (I'm partial to using it to gently pinch nipples.) It's also water resistant, which opens it up to all sorts of hot and sweaty scenarios.
It's no wonder the Tryst sexy couples' massager was named Cosmopolitan's "Sex Toy of the Month" in June 2016.
***
If you're looking for more versatile toys, try some of Tickle Kitty's other multipurpose pleasers. Some for topical temptation, some for internal bliss, some for when both at the same time. There's no limit to the ways you can receive pleasure!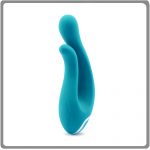 Tease your body with tempting vibration. Or enjoy mind-blowing G-spot pleasure in harmony with clitoral bliss. Or simply flip around for exotic anal pleasures with your G-spot delights. The possibilities are endless… BUY NOW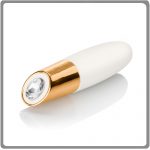 Get down glamorously with Callie. Available in 4 or 6 inch lengths, she's a satiny smooth, whisper-quiet addition to your collection when you're in the mood for some decadent me-time… BUY NOW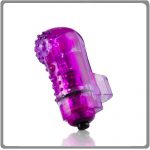 FingO Fun Fingertip Vibe
This wireless fingertip vibe is worn comfortably around your finger and features a 3-function powerful bullet and silicone pleasure ticklers… BUY NOW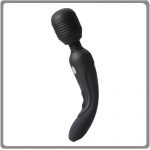 Mystic Wand Rechargeable
A whole lotta' vibration in one light, ergonomic power wand. 3 intensities, 1 vibrating head, unlimited orgasmic potential… BUY NOW

Too Many Ways to Orgasm with this Couples' Vibe