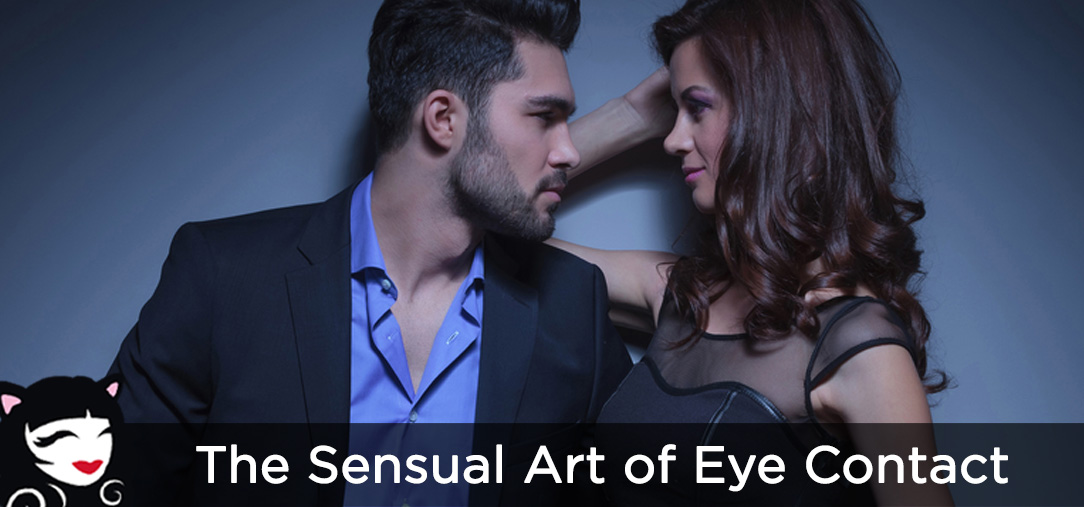 Did you know that two of your biggest turn-on tools are located right in the middle of your face? That's right, your eyes can draw people in faster than anything else you might have in your flirt arsenal. If you hold a gaze just right, you can get anyone to eat out of the palm of your hand—without ever getting out of your chair.
William Shakespeare wasn't messing around when he said your eyes are the windows to your soul. Making steady contact and 'smiling with your eyes' not only shows someone you're potentially interested in them, but that you're vulnerable enough to let them in and want to foster a sense of intimacy. So many of your emotions—love, lust, anger, and frustration—can give themselves away through your peepers. How else can you explain this love at first sight stuff everyone is always talking about? People can get such a strong sense of what you're about in those first few seconds of contact that you need to make them count!
I know it sounds almost crazy, but, trust me, knowing the art of amazing eye contact can greatly improve your love life overall. Whether you're single and looking for a special someone, or in a committed relationship, eye contact never loses its sexiness. You may know how to make the most of your body, but you can get sexual satisfaction and interest stirring with your gaze alone.
So what's the secret? Confidence. Period. People can instantly sense when someone is insecure. Keep your focus steady and avoid darting your eyes everywhere except the intended target—this is the number one giveaway that you're not 100% confident in what you're doing. Commit and people will notice.
The best forms of contact are subtle. For example, you might lock eyes with someone from across the bar and they'll sense your gaze, look up, and instantly look away. Don't continue to stare at them (you want to create a vibe, not kill it by burning a hole in the back of their head). Wait until you sense their eyes on you again and casually look up. If they lower their eyelids or turn their head, don't get discouraged. Making intimate contact has an immediate effect. It's human nature to want to react–whether it's by turning away, blushing, giggling, smiling, or a combination of all of four.
How often have you seen couples staring at each other all googly-eyed over a romantic dinner and thought to yourself, 'Man, they're so into each other!' It's that undivided focus that we all gravitate towards and once you know how to harness it, the power is in your hands (or eyes). When eye contact comes naturally, the rest will flow just as easily.
If you're already in a committed relationship, your baby blues (or browns or greens) can also help strengthen your bond. Taking the time to watch your partner as they undress in front of you shows them you are taking in every beautiful inch of them. Gazing intently at each other is another way to heighten arousal. Look up at your partner when you're going down on them. This let's them know you are fully engaged in the act and giving them your full attention. It's these subtle things that can turn a so-so night in the sack into a truly mind-blowing experience.
***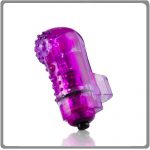 This wireless fingertip vibe is worn comfortably around your finger and features a 3-function powerful bullet and silicone pleasure ticklers… BUY NOW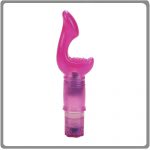 Female Arousal G
The curved, jelly shaft focuses on your G-Spot, while the textured, contoured scoop pocket massages your clitoris unti it swells with delight… BUY NOW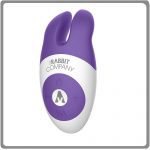 Lay-On Rabbit
For him and her. Glide it along her inner lips, or let the bunny ears tickle her clitoris. Or caress his shaft with its deep rumbly vibrating body… BUY NOW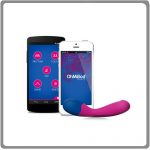 blueMotion Nex|2 – App-Controlled G-spot Massager
Make your lover "Oooh" across town with more than just your words with the latest and greatest in long-distance, app-controlled tech.… BUY NOW


The Sensual Art of Eye Contact