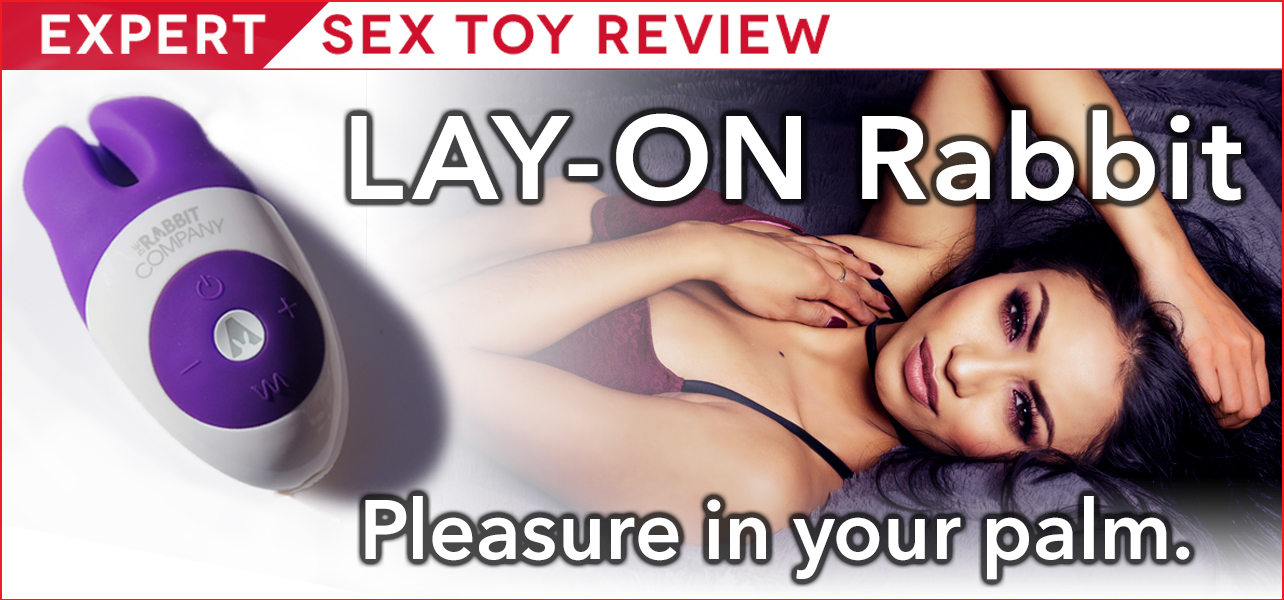 The first time I used a sex toy like the Lay-On Rabbit, I was confused. Where did it go and how did I position it? Sure, the sex toy looked sleek and sexy, but it made NO SENSE and I had NO IDEA how to use it. Little did I know. Fast forward to sex-savvier times, when I've learned my way around complete inventories of erotic toy stores. Now that I know what I know, the Lay-On Rabbit is a total winner.
This little hand-held toy doesn't look like it packs much of a punch at first glance, but power it on and it will rock your world.
It's quiet and fits in a purse, but when it comes to pleasure, it's an absolute beast – in the very best of ways. It's far more effective than your standard issue bullet vibrator, in that it focuses its full attention on teasing your clitoris, inner vulva and lips and all their super-sensitive nerve endings. Dual motors make it easy to rev it up or ramp down depending upon your mood. Also, its curved design allows it to sit on your clit for hands-free play. Because it's made of body-safe silicone, it stays put even though your pelvis might be rockin' and rollin'.
Right now, I've been enjoying this toy mostly for solo sex. I start with manual stimulation, then step it up with this clit-hugging vibe.
It can and will get me off on its own, but sometimes I like taking my time getting from Point A to Point B (and especially Point O!)
Position the slit just so on your clit and either finger yourself or use another toy to play with your vulva. I've used it with dildos and vibrators and the coupling of digital sensation or sex toy stimulation has been mind-blowingly amazing.
If you'd like to branch out beyond the ladybits, Lay-On Rabbit also works well with tit play. As much as I love some naughty clamp action, the powerful vibration from this toy made my girls stand at fully aroused attention. You can also tease the tip of your partner's penis with this toy. Move the Lay-On Rabbit up your partner's inner thigh and run it over the perineum before stroking it up and down the length of his penis and gently around the head. Trust me, he'll like it. You'll love it. And everyone will be satisfied. It's great addition to your sexy time playbook.
***
The Lay-On Rabbit is lovely, and if it got you intrigued about all things that buzz, check out some of our other petite pleasurizers.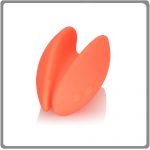 Slip this discreet vibe between your fingers for clitoral bliss during oral and penetrative pleasure to buzz you along to powerful new orgasms… BUY NOW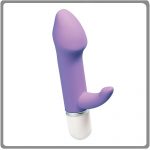 Eva Mini Vibe
For a G-spot pick-me-up anywhere, try this petite pleaser. The powerful bullet vibe is wrapped in oh-so-touchable lavender silicone, and its flexible rabbit tickler will electrify right where you love it… BUY NOW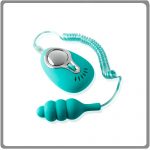 Egg McTerrific
Expertly-crafted triple-curved bullet contoured for right where you crave pleasure. Adjustable speed dial, to customize to your personal pleasure setting. A perfect way to start the day! BUY NOW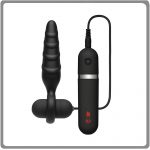 Velvety-soft, seductively tapered and sensationally ribbed. Ten powerful vibration settings to tease and please buttplay lovers both new and experienced… BUY NOW

This Cute Clitoral Toy Really Gets Me Off