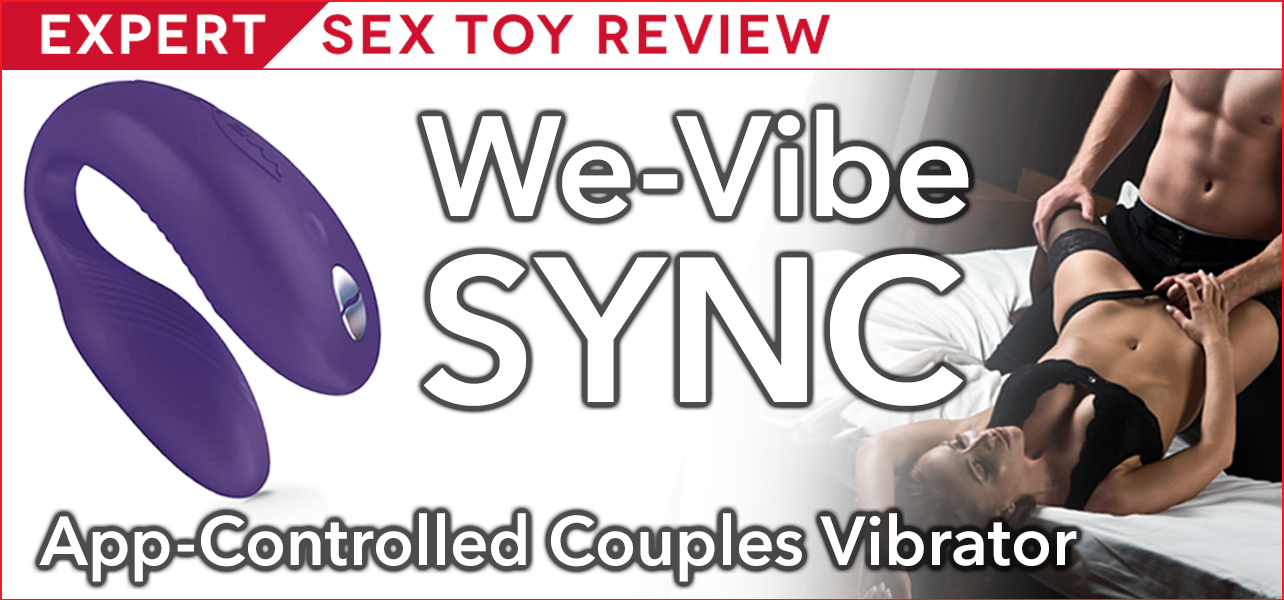 Ever wanted to be one with your lover? I know there have been some extra steamy moments where I've wished my husband and I could share one body—to know what it's like to be him and in him. Tech can't quite take us there yet, but there is a toy that can help you experience feelings that are as close as we can yet -ahem- come.
The We-Vibe Sync is the latest upgrade in the We-Vibe collection of wearable sex toys. A wearable sex toy is designed to be used as a couple, usually during intercourse. It's a chance to come together (on more than one level!)
It works like this: the smaller G-spot arm is inserted inside a woman's vagina. The thicker arm is pressed up against her clitoris. And while all this is happening, he slides his dick underneath the G-spot arm and rocks along to the good vibrations. Sounds hot, right? I thought so too.
So I set aside some alone time with my man, and we synced up.
This toy is totally worth learning a little about before you dive into We-Vibe sex. Especially because The Sync has a movable hinge, which allows you to find optimal angles for fucking. It's the first We-Vibe that you can adjust as you go, making it fit the unique curves of your body. It also has a remote control and a phone app that opens brand new doors to orgasmic possibilities.
The first time we used it, we were together. The We-Vibe Sync is made from top-of-the-line silicone, so we used a water-based lube to help glide the G-spot arm inside of me. Once in place, I moved the clitoral stimulator to a comfortable position. Then my husband grabbed the remote and began playing with the patterns. I loved how many options there were, and that changing the intensity and patterns could be controlled hands-free with the remote. My husband loved the gentle vibrations of the G-spot arm on his dick. He also loved how snuggly he now fit inside of me (two babies later). And even though the toy moved around a little, he was having way too much fun being in charge of the remote.
The We-Vibe Sync has two motors and the motor in the clitoral arm is way more powerful than any of its We-Vibe predecessors.
But don't worry. It'll get your clit off, but not blow your clit off.
The motor that rubs the G-spot is somewhat less powerful than the clitoral one, especially when both motors are activated. And if you want more power in your G-spot arm, you can turn one motor off through the app.
Even though the We-Vibe Sync is designed for sex in a dynamic duo, it's also a great wearable vibe for solo action. And charging it is not only easy, but the station is so discreet you could leave it around the house and it won't raise eyebrows. Trust me, it looks like an air freshener. Plus, a full charge equals three hours of playtime, and that's a whole lotta love.
When I'm wearing the We-Vibe Sync, I can easily get off without any help.
A few days after our We-Vibe sex, my husband called me from his office and got a little bossy (and I liked it).
He instructed me to go find, and wear, the We-Vibe Sync. He then told me that he would be home for lunch, and that he wanted me to be ready and waiting. I had no idea that he had already downloaded the We-Connect App, but he had. The blue-tooth enabled app can be used from anywhere. I was so hot thinking about our lunch date, that I even forgot that I slipped in the We-Vibe Sync and was wearing it around the house. Soon enough, I felt a tingle, and then a pulse and a wave. I couldn't stand for long. I was too distracted. I had to lay down.
I came and then my husband came home. Needless to say, we skipped lunch.
***
The We-Vibe Sync can be the jewel of your collection, but let us introduce you to some other unique toys for unique pleasures. Enjoy on your own, or with your lover!
Up your oral expertise with your partner, or give your solo experience a boost with this see-through wonder. Easy-to-use, amazing-to-feel, the Quickshot is the new best friend for the dick in your life… BUY NOW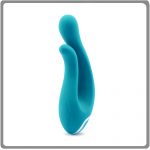 Let these elegant curves delight you. Bendy, but firm enough for the perfect amount of pressure, she'll help you discover beyond-heavenly g-spot, clitoral, and anal sensations… BUY NOW
Be your lover's hero! A mini tongue vibe, a stretchy c-ring and handy fingertip vibe are everything you need to buzzz your boo to an unforgettable orgasm… BUY NOW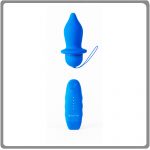 B-filled Remote Vibrating Plug
Put your pleasure in your lover's hands (or keep your own busy) with this petite plug. Explore with your lover the 5 stunning settings of pulsation and escalations in each other's arms, or from one room over… BUY NOW

I Tried the Best Wearable Couples Vibe Ever