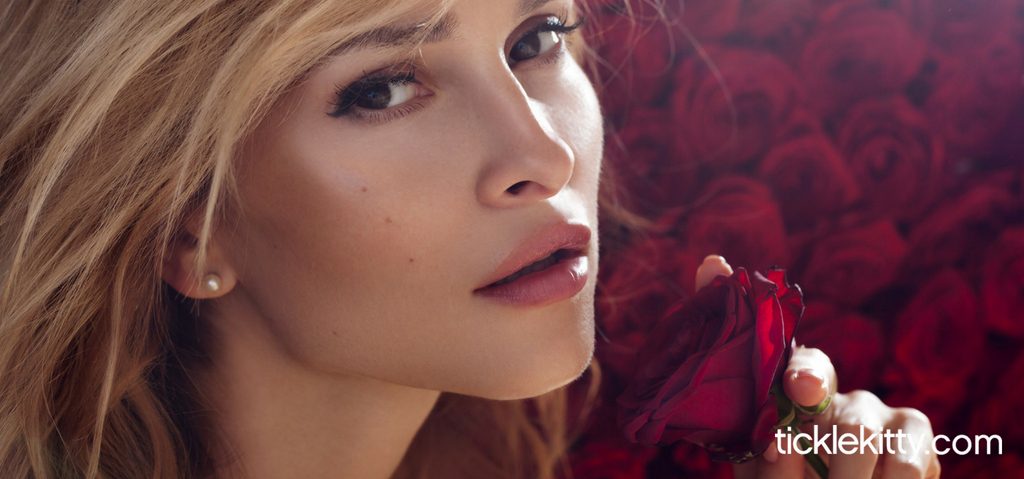 Mother's Day doesn't usually evoke sexy thoughts. Typical Mom's Day events usually involve hand-colored cards from the kids and breakfast in bed crafted by some rather unskilled but adorable tiny chefs. Sexy gifts might not be the standard on Mother's Day, but if you have a mother, are a mother, or call a mother your significant other – well, sex was definitely involved somewhere!
Regardless of your relation to said maternal figure, she deserves a sensual treat alongside all those pink, glittery greeting cards and extra-special phone calls. Even if the thought of your own mom gettin' some is a little – well – weird, you can still encourage her sexy side without making things awkward at the next family dinner. If you're the lover of a mother, create something more memorable for her this year than the usual wining-and-dining. And if you are the mom in question, you might as use Mother's Day as an excuse to selfishly enjoy some well-deserved orgasms!
Like Mother, Like Daughter (or Son)
If you have the kind of BFF relationship with your mom and you feel comfortable buying her a sex toy, kudos to both of you! Not everyone can comfortably talk sex with mama, but if you two have that special bond, take advantage of the amazing gift options she'll actually love. There's only one day a year that's totally dedicated to her, so spring for a luxury vibe that looks as gorgeous as it feels. Mom will appreciate your attention to detail with a vibrator that she'll want to display on her nightstand. If a sex toy feels a bit over the top, try something a little more subtle like a massage oil candle. If you're a son and feeling a little embarrassed about the whole thing, just spring for a Tickle Kitty gift card and leave the sexy shopping to mom!
Significant Momma
If your significant other is a mom, you know exactly how hard she works all year to keep the household running smoothly. Show her that same dedication and give her an entire evening (and night) of slow-burning pleasure. Before you get down and dirty, run her a warm, candle-lit bath. The relaxation will kick-start her brain into sexy mode. Towel her off and treat her to a warm massage with a scented oil candle. Then start off foreplay with a playful game like Cosmo's Truth or Dare and have some fun accessories on hand, like a feather, some arousal gel, and tingling nipple balm. When she's finally warmed up, use all those pro oral sex skills you learned in Dr. Sadie's The Mystery of the Undercover Clitoris. For the final act, ask her how she'd like to orgasm, and make sure to have all her favorite sex toys on hand. (Don't worry, you'll have her so hot and bothered that she'll probably still pounce on you for round 2!)
It's All About You
Whether you're attached or flying solo, Mother's Day is the perfect opportunity to have a day of guilt-free pleasure. Alongside the gifts from the kids or the extra attention from a partner, it's time – to quote the internet – to treat yo'self! What have you been wanting in the bedroom? Is it a luxurious clitoral vibe, a delicious double-stimulator, or an anal indulgence? If you're a mom, you know a thing or two about taking care of business. Apply those intuitive maternal skills to your nasty-woman desires and have a sex toy shopping spree. Mother's Day is the day to indulge in the clit vibe, the dual-stim toy, and the anal teaser. If your vagina is bad-ass enough to have produced life, it deserves nothing but the best.
***

Check out our collection and treat yourself (or the lady in your life who mothered your children) with something so make her feel gorgeous, special and sexy… ticklekitty.com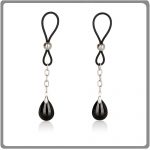 "Squeeze Please!" Nipple Play Jewelry
Think you can't make him love your breasts even more? Just slip on these tight, glamorous nipple jewels with just the right amount of delicious weight and let him love you luxuriously. Feel and look amazing… BUY NOW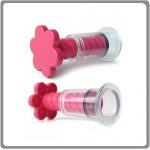 Dial in just the right amount of suction for your own delight—a little, a lot, or completely over the top! You'll go wild for these tiny toys' seductive suction… BUY NOW

Give Her a Sexy Mother's Day