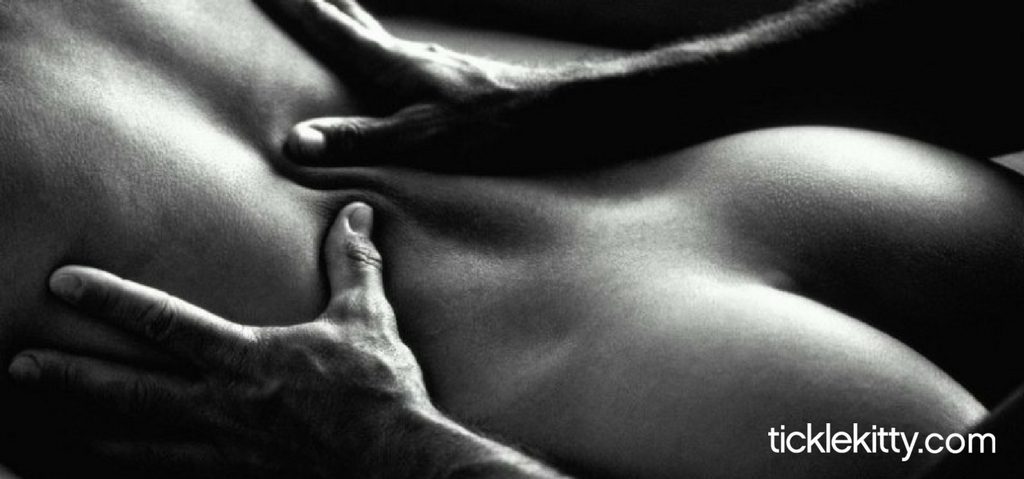 Like everyone else, you probably take your backside for granted. Yet you rely on these muscles all day long for standing, walking, climbing and running. They even save you from passing gas in crowded elevators!
But how often do you think about turning it into a playing field of pleasure—not just to soothe your lover's aching muscles, but to excite that soft receptive skin? As an often overlooked erogenous zone, those two cheeks are always eager for sensual arousal from kneading, squeezing, kissing, licking, spanking, gentle biting, feather-light touching—or simply calming moments of warm-handed stillness.
Before you begin your sensual booty massage, remember to set the mood. Dim the lights and have your partner lay face first on a soft bed or massage table. Warm and lubricate your hands by lathering on some Slippery Kitty Lube and rubbing your palms together. Most importantly, always make sure your partner is comfortable.
Now that you're ready to begin, enjoy my expert techniques on giving the most arousing, relaxing booty massage your partner will have ever received.
"Pray for More"
Bring the flats of your hands together, with your pinkies at the top of your lover's butt cleavage. Begin sliding the sides of your pinkies on a long, slow ride down, nestling them in for maximum pleasure. Now glide them back up, and repeat slowly, over and over. What if you were to add in a subtle wavelike motion?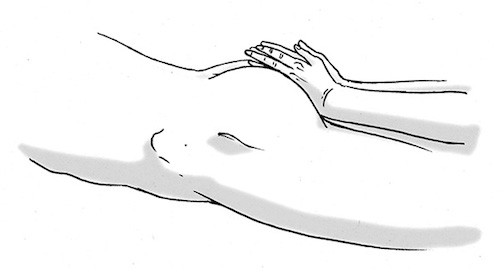 "Blushing Cheeks"
Cup one palm onto each cheek, and rub slowly in circular motions until the skin warms to the touch. Try kneading and squeezing, too. Now form soft fists, and slowly twist them into the center of your lover's cheeks.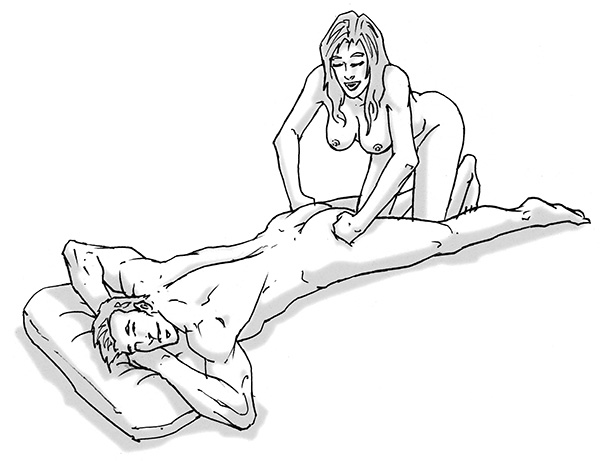 "Crease Rider"
Nestle the pads of your thumbs into the smiling creases where the legs meet the butt. Apply firm pressure as you glide your lubed thumbs in small circles, slowly widening your circles and pressing deeper. Now run your thumbs slowly back and forth along the creases.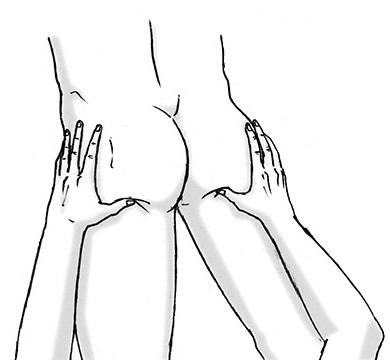 Surfboarding
Place the fleshy heels of your lubed palms above your lover's cheeks, on either side of the spine. Apply firm pressure as you slowly glide down the cheeks all the way to the thighs. Use a scented massage oil candle for smooth stroking and heater excitement. Keep repeating the glide—resisting the impulse to go faster.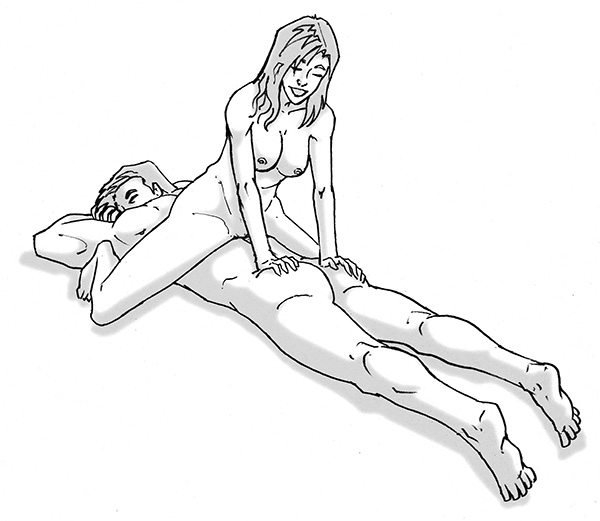 All Thumbs
Gently place both thumbs deep between your lover's cheeks, on either side of the A-spot. Use soft pressure as you slowly glide your thumb pads up and out to the sides. Now repeat as you move your thumbs down slightly each time, until you reach the taint. Now start at the top again.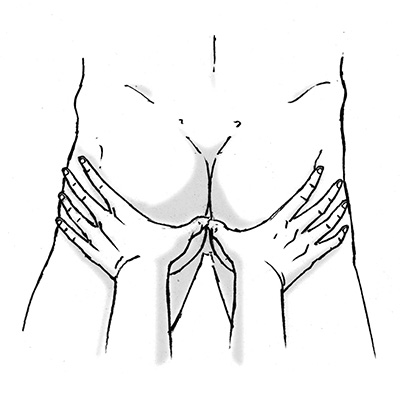 Now that you've got some booty massage techniques down and your lover is heated and primed, it's time to dive into something a little deeper. If you want exciting new buttplay, check out my fully illustrated, award-winning book, Tickle My Tush: Mild-to-Wild Analplay Adventures for Everybooty.
***


Now that you have the ultimate booty massage techniques down, incorporate backdoor sex toys from TickleKitty.com for a more thrilling experience: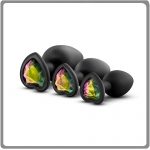 This series of three smooth, tapered butt plugs lets you start small, then move up at your own comfort level and pace. Explore these extraordinary pleasures in style, with the heart shaped rainbow gem base … BUY NOW
How to Give a Great Sensual Booty Massage