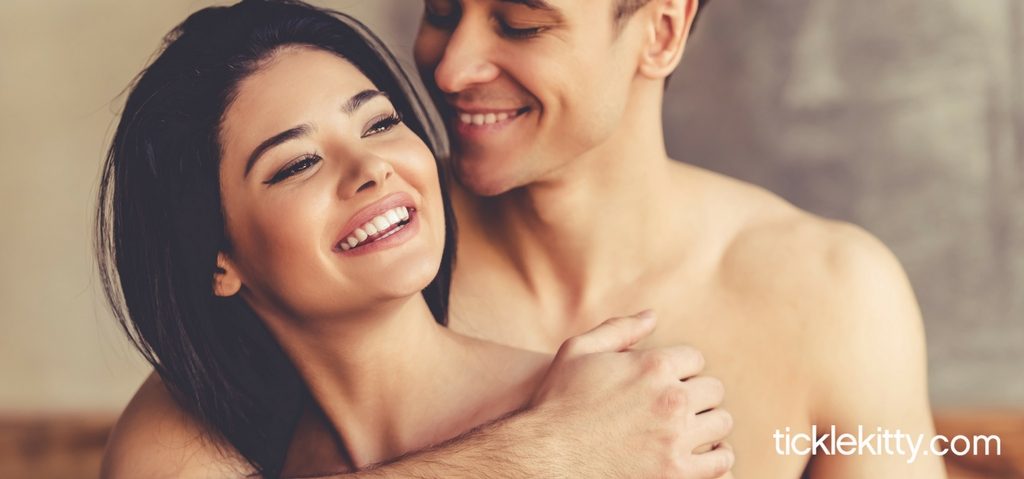 If your love life consists of lying awake after a quick, underwhelming sex romp, listening to the room next door which has the walls shaking, things falling from the ceiling, and animal noises being screamed out, then don't fret…
There's no denying that an unsatisfying sex life is precisely that: unsatisfying and often frustrating. But there are ways you can improve your sexy times. I've put together a list of 7 non-sexual things you can try to be more like the room which gets all the noise complaints.
Mark the full moon in your calendar.
The moon isn't just some mysterious and glowing orb which we sometimes sing songs about and claim that we've totally visited before. It can also get you in the mood.
It's scientifically proven that most women ovulate during the full moon. I don't know if you've noticed, but when women are fertile, and their estrogen is high, they reach peak sex goddess levels. Their skin glows, their voices are more pleasing, and they have more confidence. They are also hornier because their testosterone is peaking too.
So basically those stories of werewolves pouncing on people in the night during full moons might have actually been about women pouncing on their mates. Be safe out there, fellas.
Open your mouth.
Maybe your man is obsessed with rubbing his own nipples (who isn't?) every time you get it on, and it rubs you the wrong way. Or perhaps he thinks you might, just maybe, for whatever reason, think that maybe you could do something a little differently (I'm sure you're great!).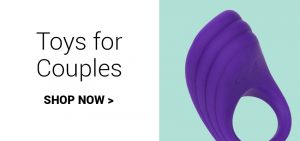 It's important to communicate with each other if you're feeling like the sex is struggling. Often, it's discovered that both parties are unhappy but are unwilling to discuss it because they were worried about disappointing or upsetting their partner. Remember: talking things out is key to a healthy and happy relationship in all aspects; sex included.
Connect with the earth.
Are you familiar with the 90s cartoon called Captain Planet? Please tell me you are because I really want this reference to work.
Anyway, similar to the cartoon, you can harness the powers of fire, water, earth, and all the others. But instead of using these elements to save the world, you can use it to save your sex life.
Be romantic with some candles or a roaring fire. Or get wet and playful under the shower or out in the rain. Reconnect with nature by having sex in the dirt or on the beach. These sexual adventures may sound simple, but they can shift your energies in a positive way, especially if you typically make whoopie in a bed.
Touch each other; platonically.
Not only can giving your partner a massage help them relax and feel more comfortable, but it can also be super intimate. There's an innate feeling of connectivity when it comes to physical touch and closeness; even if the massage doesn't lead to anything more, you'll both feel closer to each other afterward. Pick up some lube to start the massage, and you'll be ready if things escalate to the next level.
Dust off your flirting skills.
Even if you're painfully awkward like I am, flirting is worth the effort. It's not uncommon for flirting to become rare once you've been in a relationship for a while and you're comfortable pooping with the door open. But with the loss of flirting, also comes the loss of that fun spark you and partner had at the start of your romance, back when things were fresh and new and exciting. So spice things up a little again! Send your partner a flirtatious text message or write love letters. Try to bring that initial excitement back to your relationship, and thereby back to your bedroom.
Let go of stress.
Stress kills your sex drive. It's science. Do some meditating. Maybe some yoga. And don't take all that negative energy to the bedroom. Leave it at the office or in the stupid dryer which keeps stealing all of your socks. Focus on the moment, right there with your beautiful, and naked partner.
Smoke some of the good stuff.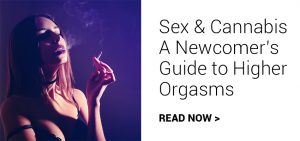 My editors don't like it when I go all hippie and suggest ideas like this. In fact, they likely omitted the suggestions I had about connecting with the earth and following the moon cycles. So if this point is still here, I've just gotta tell ya: ripping on a good joint can do wonders for your sex life. You like totally feel everything, man.
Not only is it likely to increase your libido, and help men last longer, but it will also make sex feel better because of the way THC affects our perceptions of pleasure in the brain. GoLove CBD Lube is another great cannabis option that doesn't get you high. CBD calms the mind and relaxes your body so you can feel more sensation and pleasure.
Now that you have these tips down, you're on the right path to becoming that noisy neighbor, shaking the walls during your throes of passion.
***


Add some spark to your sex life with luxurious sex toys TickleKitty.com :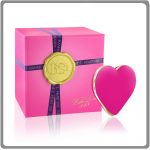 This palm-sized vibrator not only pinpoints stimulation, but is discreet and petite for heartfelt orgasms. Complete with a gift-ready carrying box … BUY NOW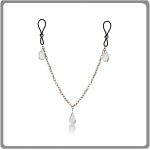 7 Non-Sexual Ways to Improve Your Sex Life