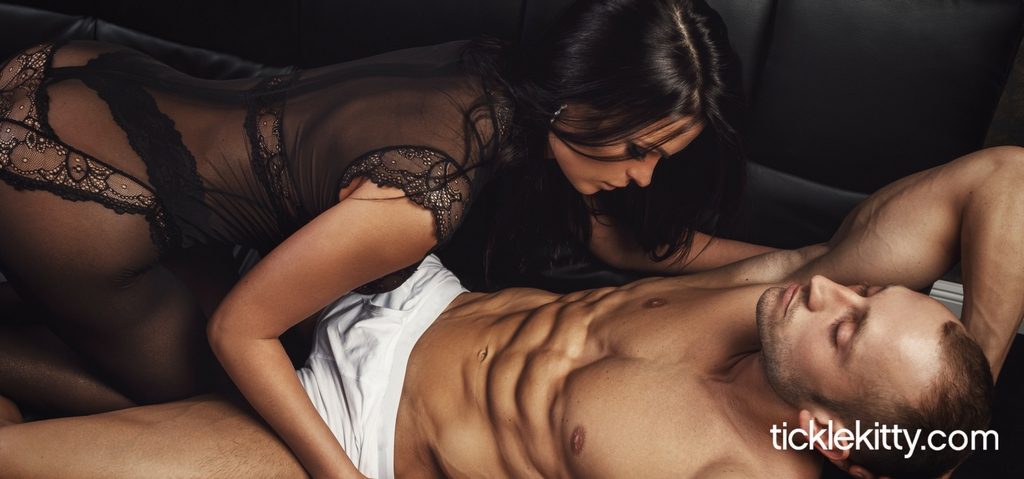 Once you break out of the bedroom and away from missionary, the world (well, living room) is your oyster. When you're good and comfy with Easy Sofa Sex positions, these advanced couch sex techniques will take you from spontaneous to strategic.
Ball Player
With your lover sitting with his back against the couch, climb on top of his mound, facing away from him. Both partners can control the speed and frequency of thrusts…and he gets a great view of your ass. With both of your legs spread apart, you've got a ticket to pleasure his balls the entire ride.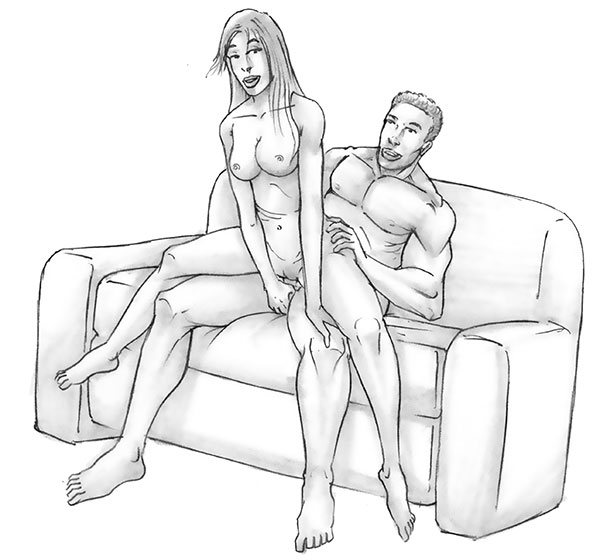 Orgasm's Edge
The back of the couch is your trusty support system for this hot position. Splay your arms on the top of the couch for support as your partner walks towards you. Wrap your legs sturdily around his waist until his pelvis is aligned with yours. With your legs open, he can bump, grind and gyrate your clitoris into sweet, sweet ecstasy. Lay back, relax and enjoy the ride.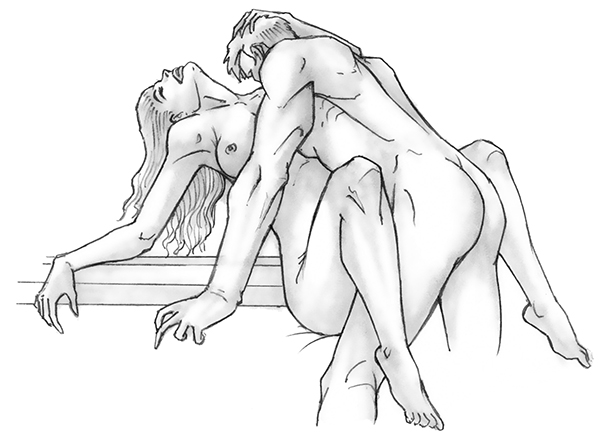 View Master
The View Master is a voyeur's paradise! Straddle your partner while he is sitting on the couch. Lift your legs up on either side of him in 'V' formation, and prop your feet on the back of the couch (or an armrest). Then, place your hands on his legs to hold yourself up. He gets an incredible view of his penis penetrating you, and a delicious angle for deep diving. Bonus points if he uses a free hand or clit vibe to stimulate your clitoris during the action.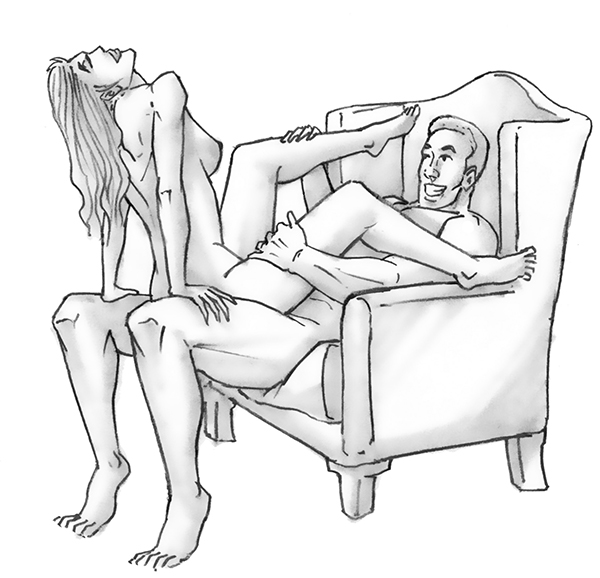 Deep Dangle
The options to tease and please each other in this position are endless! Lay down on your back and let your head dangle on the edge of the armrest. While standing, let your lover enter your mouth for out-of-this-world oral. If you're a multitasking master, you can pleasure yourself simultaneously as you deepthroat. Prop one leg up on the side of the sofa, and use your favorite vibrator on yourself. He can use his free hands to caress your breasts or stimulate your nipples for an extra titillating time.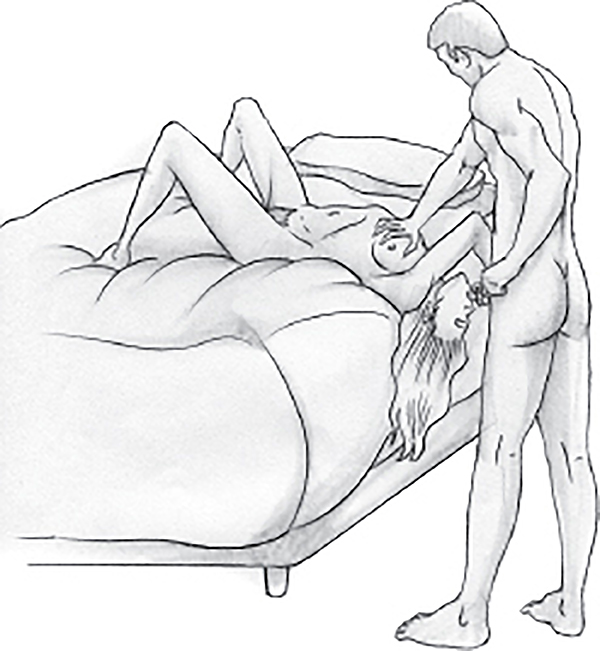 Cushion Pushin'
Tired but not completely tapped out? This classic position is perfect for a lazy encore (or two, or three). Your lover can sit back and relax as you straddle his lap. If you choose to hold the back of his neck, use the opportunity to engage in a hot make-out sesh. Alternatively, you can place your hands on the back of the couch for leverage. Place cushions or pillows underneath his back to prop him up closer for deeper penetration.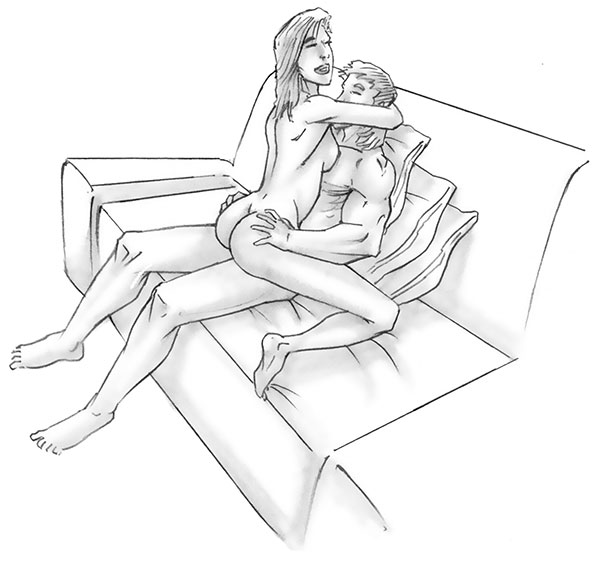 You're now equipped to enjoy a world of new positions from the comfort of your own home. The best part about these positions? They require no frills, fancy toys, or frequent flyer miles. Want to learn more about mild to wild sex positions for all locations and occasions? Pick up a copy of my bestselling, illustrated, how-to sex guide, Ride 'Em Cowgirl! Sex Position Secrets for Better Bucking. Your lover will be thrilled with all your new found knowledge!
***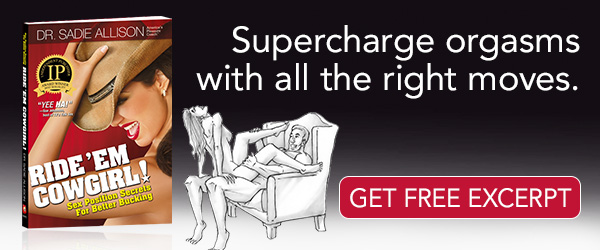 Make wild sofa sex even sexier with sex toys from at TickleKitty.com: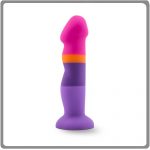 Summer of Love Suction-cup Dildo
Delight your senses inside and out with this artfully designed, silky smooth, suction-cup based dildo, complete with ridges for extra orgasmic sensation … BUY NOW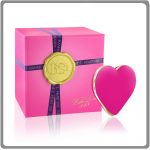 This palm-sized vibrator not only pinpoints stimulation, but is discreet and petite for heartfelt orgasms. Complete with a gift-ready carrying box … BUY NOW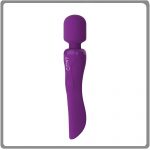 Full Silicone Compact Body Wand
Enjoy erotic, soothing vibrations from this medium-sized body wand. With an ergonomic handle, flexible head and neck, and silicone exterior, this wand was made for optimizing comfort and pleasure … BUY NOW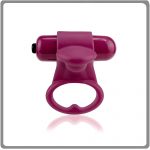 Turn your fingers (or penis) into an orgasmic G-spot vibrator with ease. Slip on this versatile stretchy ring around 2 fingers to supercharge your playtime … BUY NOW
5 Creative Positions for Wild Sofa Sex