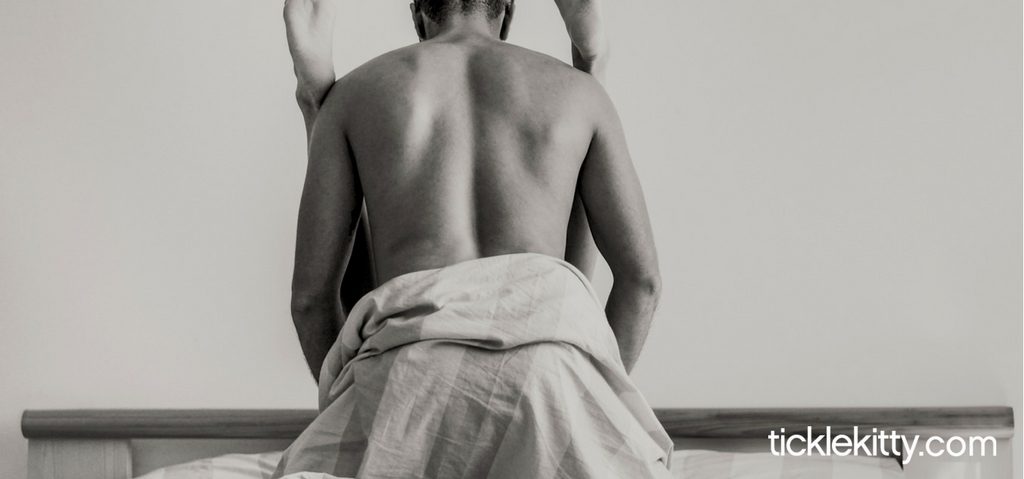 Every woman on earth is graced with a G-spot—a powerful epicenter of deep, satisfying, body-pulsing orgasms—yet none can experience its profound pleasures without the secret of its magic touch.
Hello, guys…are you listening?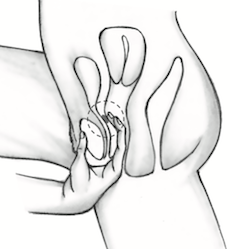 The G-spot is a small, ridged, oval-ish area of spongy tissue that's 2-to-3 inches inside the vagina, on its upper wall, just behind the pubic hairline. It's easier to locate than you might imagine. Slide a lubricated finger or two inside the vagina, along the upper wall, with fingertips facing up so you can curve your fingers toward the belly. At 2-to-3 inches inside, when the vagina's sensual softness turns to sensational ridgy-ness—eureka—you've found it!
Now that the G-spot has been located with fingertips, grab your partner and find it using a penis! Try out these top G-spot positions and be wowed with direct G-spot stimulation.
G Marks The Spot
Both grind in tiny circles, he resists the in'n'out temptation, and she keeps his penis pressed into her G-spot. Want more gyrating power? She leans forward and hugs his neck.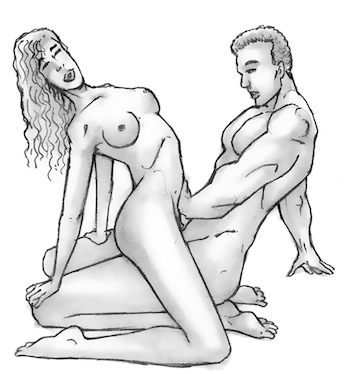 Lady Godiva
Hold still, mister! She's ready to rock out right on her own G-spot. As she's nearing a lusty finish, he grasps her hips and sends her gyrations into overdrive.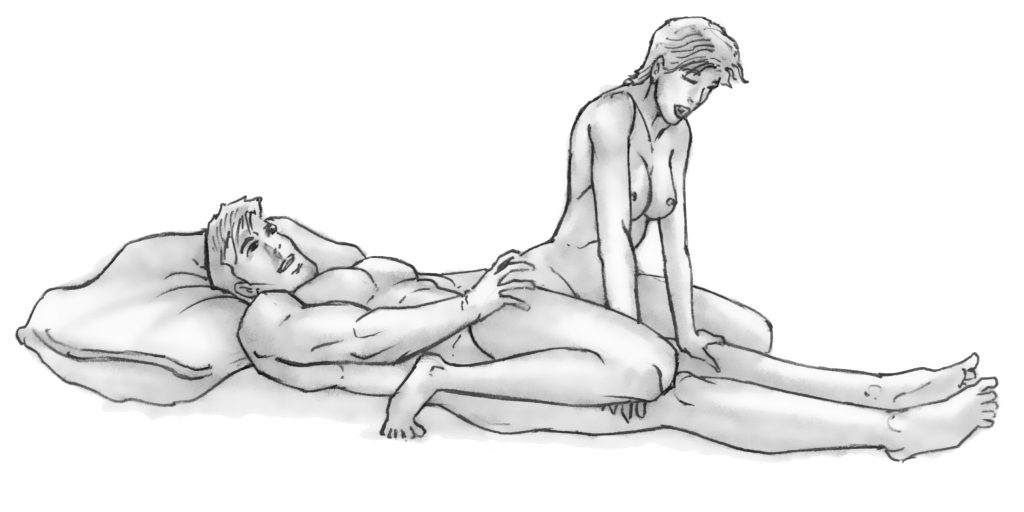 Leap Frog
If he's tall, and her quads are fit, this may very well be the perfect G-spot pleasure-angle.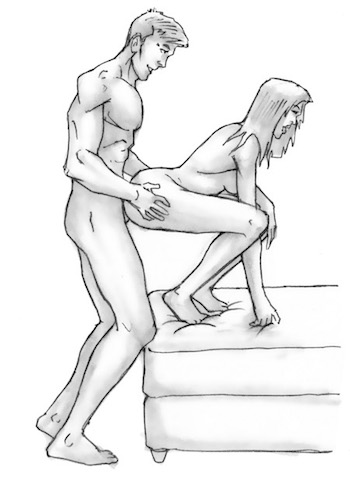 Bull's-eye
For precise aim and a snug fit, his legs go outside hers. She holds perfectly still 'til he presses into her G-spot, then both gyrate together as her fingers—or a clitoral vibrator—find her clitoris.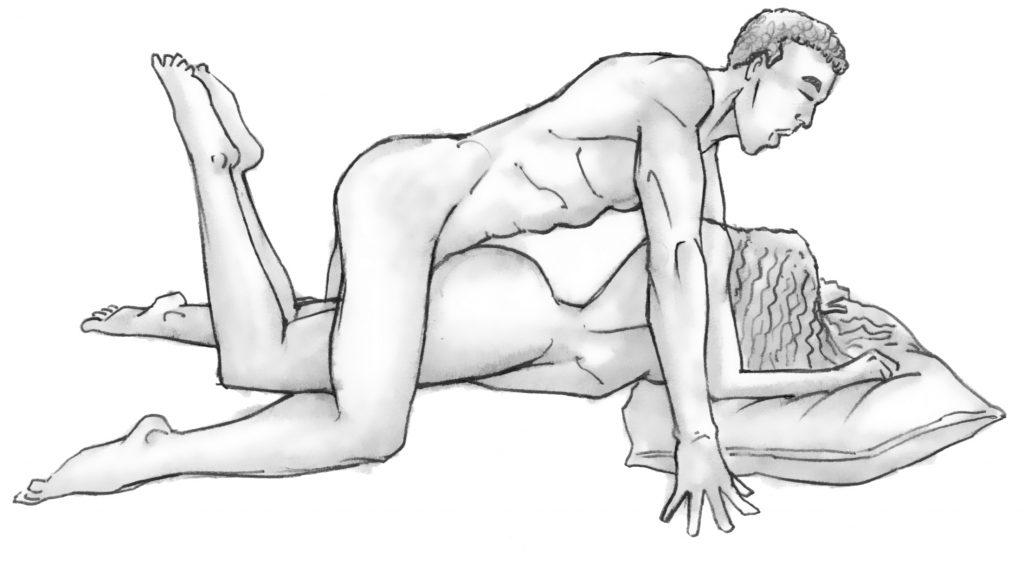 Tilt-A-Whirl
She gyrates wildly, pressing his erect penis into her excited G-spot with her entire body. He sits perfectly still (although he CAN go up on tippy-toes to assist her angle).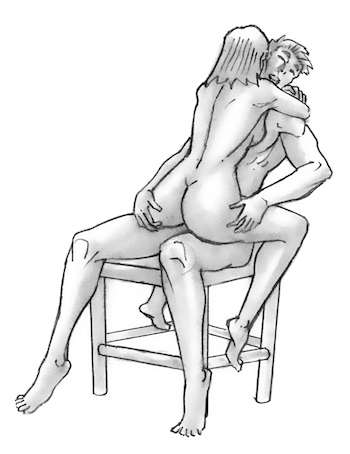 Introducing these G-spot lovin' moves in the bedroom is sure to lead to body-melting pleasure and heart-racing orgasms. Want to know more secrets to better lovemaking? Grab a copy of one of my best-selling books, Ride 'Em Cowgirl! Sex Position Secrets for Better Bucking.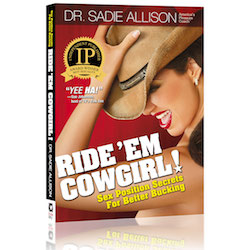 ***


Hit the G-spot, solo or with a lover, using these toys from TickleKitty.com: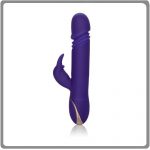 Luxury Self-Thrusting Jack Rabbit
While most other rabbits buzz and whirl, this one has a tip that will give you the thrusting in-and-out motion you crave. Combine it with the vibrating clit tickler to hit all the right spots … BUY NOW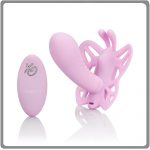 Simply wear it underneath your panties with it's exciting soon-to-vibrate probe inside you, hand the wireless remote to your lover, and head out for your most thrilling orgasm adventure ever! … BUY NOW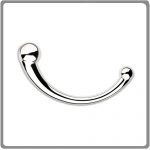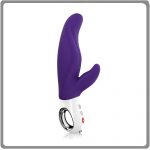 If size is what gets you off, this long, flexible, powerful rabbit vibrator is all you need. Experience deeper sensations like never before from a premium quality toy … BUY NOW
Dr. Sadie's Top 5 Positions for G-spot Stroking