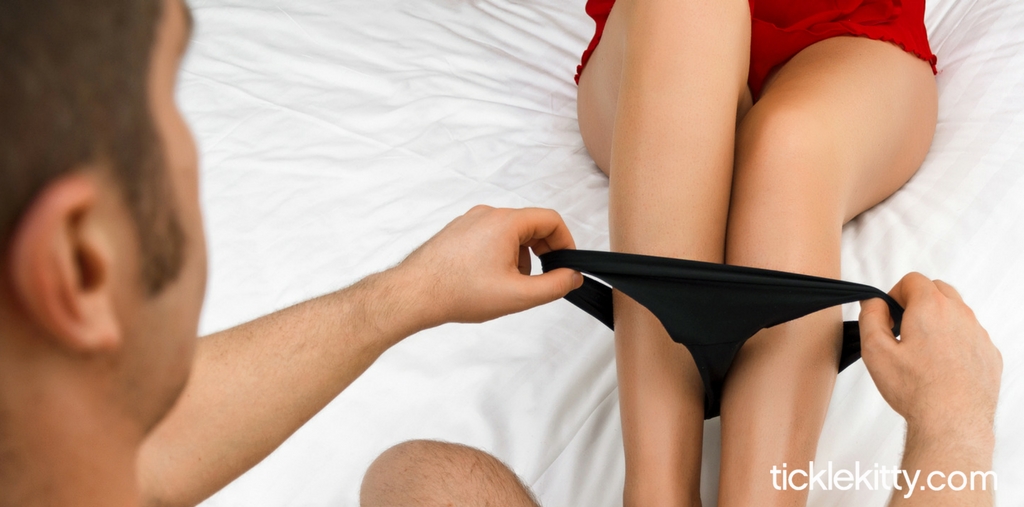 Ahhh… those first frenzied moments when penis touches labia. When every sexual sensory cell yearns to be stroked. When the thrill of conquest is on the verge of being rewarded. There's a real art to intensifying these feelings of penetration for you and your lover—and you're the artist.
Knowing she will experience these first few moments of ecstasy differently from you is key to creating your masterpiece. What does she crave? How can you supercharge it? Come probe and find out. But before the probing begins, there are a few steps to take to ensure optimal pleasure for both you and your partner:
Lubricate Your Love
It probably goes against every bone in your body—especially that big throbbing one—but unless your woman tells you she wants it hard and fast right from the get-go, resist the lust to thrust. Why? She's not ready.
Your lover won't feel very loving if you start trying to penetrate before she's fully preheated. It's boorish, selfish, and can be uncomfortable or even painful for her. Remember: If she's dry, standby. If she's wet, you're all set.
To maximize the wet fun, grab a bottle of Slippery Kitty Lube—available in Au Naturel or Strawberry flavor—and lather it on your lover to prepare her for the ride.
Treat Her to an Exotic Labial Massage
This massage isn't on the menu at any spa—but add it to your menu and she could flow like a fountain.
Here's how: drizzle a little sex lube or saliva directly into the action and spread it around, so you're both glistening and slippery.
With your hand, slowly guide the head of your slippery erect penis right up to the entrance of her vagina. Resist the urge to go deep! Instead, slowly tease by circling the tip all around the opening, then glide it between her labia up to her clitoris. After a few tempting clitoral swirls, slide it back down to the opening.
Repeat your special massage with several more sensual laps up and down her labia. Admire the view, enjoy the sensations, don't rush, and use all your superpowers to stay outside. Your rewards will soon come.
Making Your Grand Entrance
When you can't wait any longer, use your hand to help slide the head of your penis inside. Feel her soft lips surround you as you stimulate those millions of pleasure cells at the mouth of her vagina.
But now's not the time to go on autopilot—use your sixth sense to match the angle of your erection to her angle of acceptance. Start slowly, and if all is well, go a little deeper, then deeper, then deeper till you're completely inside.
This is what many women fondly call the "hurts so good" moment—when the vagina is spread wider with pleasure by your grand penetration and the thrilling feeling of fullness. If your lover is expressive, you'll hear all about it in her sensual vocalizations.
Now you're faced with a choice. You can start pounding in'n'out like every other Tom, Harry and Dick—or you can thrill her with some incredible sensual abilities, which is exactly what she wants!
Get Your Pump On
By nature, the male always has some (or most) control over the pumping. So why limit yourself to driving in just one gear?
Head Bob. To tease her into a yearning frenzy, stroke shallowly, in'n'out, with just the head of your penis for awhile, nothing deeper.
Combo Platter. Try three mini-pumps only a few inches inside, followed by one long, deep, graceful thrust. Repeat in rhythm.
Divine Grind.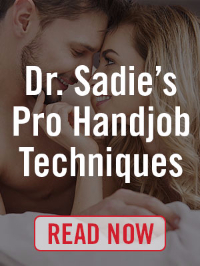 Show her you know her by grinding your cushy pubic bone into her tender clitoris…slowly…sensually…erotically …while your penis fills her.
Knead To Speed. After a slow, teasing start, accelerate your pumping toward orgasm. If you feel like you're going to come too soon, downshift and try the Divine Grind.
Angle The Dangle. Your mission: find ALL your lover's internal pleasure spots. Pivot and angle your penis all around till she moves and moans with pleasure.
Love Lever G. With your penis buried inside, angle and position for targeted G-spot stroking.
Jackhammer. Some women love it hard and fast. Some don't know till they try it. And the rest will never like it. So try it once—and if she goes crazy with delight, keep drilling!
Rhythm Nation. There's a reason sex is known as horizontal dancing—it's the rhythm. Rather than pump mechanically—groove to the excitement of making love together, pumping, grinding and gyrating in sync with your mutual passion as your entire bodies sway in harmony, including hips, shoulders and knees.
Whether this is brand new to you, or merely a refresher course, the biggest thrills of sex are now in your capable hands!
***

Penetration is great, but add some toys to further heighten orgasms. Explore the Tickle Kitty Boutique for more options: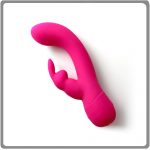 Two purring motors inside, velvety smooth silicone on the outside. A bendy twisty joy that will deliver orgasmic delight from any angle … BUY NOW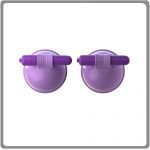 Press these soft, smooth, vibrating suction cups onto your luscious nipples and feel the intense pleasure of simultaneous sucking and vibrating, leaving your hands free to roam wherever they please … BUY NOW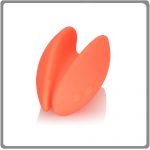 This discreet vibe can be slipped between the fingers for an introduction to clitoral stimulation. And it's abstract enough to deter suspicion from prying eyes … BUY NOW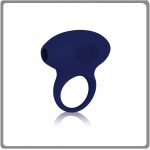 Treat yourselves and climax together with silicone, extra-stretchy, orgasm-enhancing, vibrating penis ring. You'll both come again and again … BUY NOW