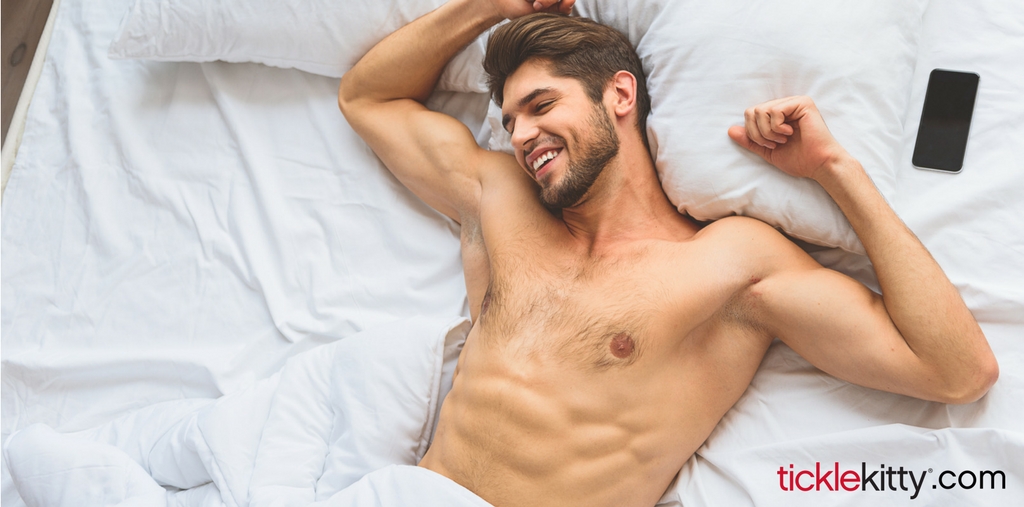 Intimidated by a meager penis ring? Scared to play with a life-like vagina stroker? Don't be! Lots of guys relish these and other orgasmic men's toys, just as much as women love their vibrators. Overcome reservations by diving into the world of men's pleasure toys with everything you need to know right here…
Climax with C-Rings
Also known as "cock rings," these gadgets wrap tightly around the base of a man's tool—or around both testicles and the base of his penis—to help him maintain a harder, longer-lasting erection. Rings can also skyrocket climaxes, giving what some guys describe as the strongest orgasms of their lives.
Denim, leather and metal rings are popular, as well as newer materials such as super-stretchy silicone (used to make the RingO Biggie), which makes it easier to slip the ring on and off. Others, like the Ultimate Lasso, have a slipknot design to enable easy positioning and tension adjustment, even during intercourse. A vibrating ring gives him explosive orgasms. Or get the best of both worlds: a double-sided vibrating ring holds two bullets—one for each of you! The Rechargeable Clitoral Combo Kit is the perfect example of a versatile c-ring, allowing for both male and female stimulation.
Pump It Up with Penis Pumps
Where nature may have short-changed a guy, penis pumps can make up for the shortfall—at least temporarily. Even if a man is well-endowed, pumps can be used for added fun too. Pumps work by creating a vacuum around the penis, which increases bloodflow into the shaft. This enhances size, stiffness, and lengthens the time the erection lasts. To further extend the life of your pumped-up creation, place a ring around the base of the penis at the peak of hardness. Beware of cheaply made penis pumps. Look for higher-end pumps, like the Deluxe Penis Enlargement Pump made with quality rubber or latex seals at the opening and powerful pistol-grips.
Pleasures Of The Prostate
The male pleasure center is the prostate. It's also known as the "male G-spot" because of similarities to its female counterpart. Walnut-sized, the prostate is located behind the pubic bone, under the bladder. It's the gland that produces ejaculatory fluid, and can cause explosive orgasms when stimulated.
To stimulate the prostate, all you need is plenty of lube and a willing toy to massage it. It's situated about three inches inside the rectum— you'll KNOW when you've struck gold. Simply give it firm pressure, massaging it toward the front of the body. This stimulates the root of the penis, where the nerve endings are located. Once a guy can learn to relax and get past any hang-ups about anal penetration, he'll be ready for explosive orgasms he never thought possible.
There are many toys out there made specifically for prostate stimulation, like The Backdoor Rabbit, or the Moody G-spot and Prostate Pleasure Vibe. For beginners, there are even training kits to help novices prepare for the full-blown ecstasy of prostate stimulation.
The Beauty of the Butt Plug
If you'd like to experience the satisfying feeling of fullness, butt plugs are your answer. If you've ever wondered what an internal erotic massage feels like, vibrating butt plugs are your go-to. Butt plugs are designed to seek out your prostate and provide that "filled-to-the-top" feeling—as well as satisfy like no other toy. For your comfort, butt plugs come in several different sizes, and with multi-speed vibrations. For a vibrating plug, try the Trio Triple-Vibe Remote-Control Plug. If you're going for a no-frills approach, try something simple like the Mystical Mushroom Mini Plug.
Satisfy with Strokers
Small, compact "masturbation sleeves"—or strokers—are a guy's true pocket pal for instant hand jobs. Some are as simple as a latex tube—others come with small pearls embedded inside for added stimulation. You'll even find porn star-molded mouths, pussies, and booties eager to please you, like the Fleshlight Surge. The heavier masturbators are more durable, and many men claim they feel more real. Give the Tenga Fliphole Men's Masturbator a try if you want a heavy-duty toy. Strokers are available in a variety of materials and sizes, and many even vibrate. Some women swear by these products to keep their guys satisfied when they're out of town!
Tip: Apply lots of lube inside your stroker and slip your penis inside. Now put your hands on both sides of the sleeve and roll it between the palms of your hands, like you're rolling bread dough. Once you've got the perfect rolling speed and rhythm, add an up-and-down motion. Continue your custom-tailored stroking till your bread is fully buttered!
Now, does that c-ring or fake pussy seem as intimidating? Go out there and pick a toy that is right for you or your man, and let the pleasure begin.
***

Looking for the perfect thrill? Explore these toys for men from Tickle Kitty: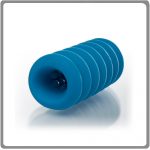 Just what you need: A lifelike masturbation stroker for pure self-pleasure, that won't break the bank… BUY NOW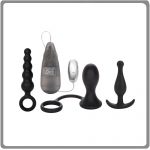 A thin starter probe, a full sensation probe and a buzzy two-piece combo. Must have, if powerful prostate orgasms are on your bucket list … BUY NOW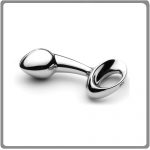 Unlike light-as-air silicone plugs, the heaviness of the solid stainless steel plug adds an unrealized erotic dimension to buttplug enjoyment … BUY NOW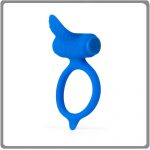 She'll enjoy the perfectly positioned stimulator, and you'll enjoy the snug feeling of this classic ring with powerful vibrations for extraordinary, unforgettable orgasms … BUY NOW
What You Need to Know About Men's Sex Toys