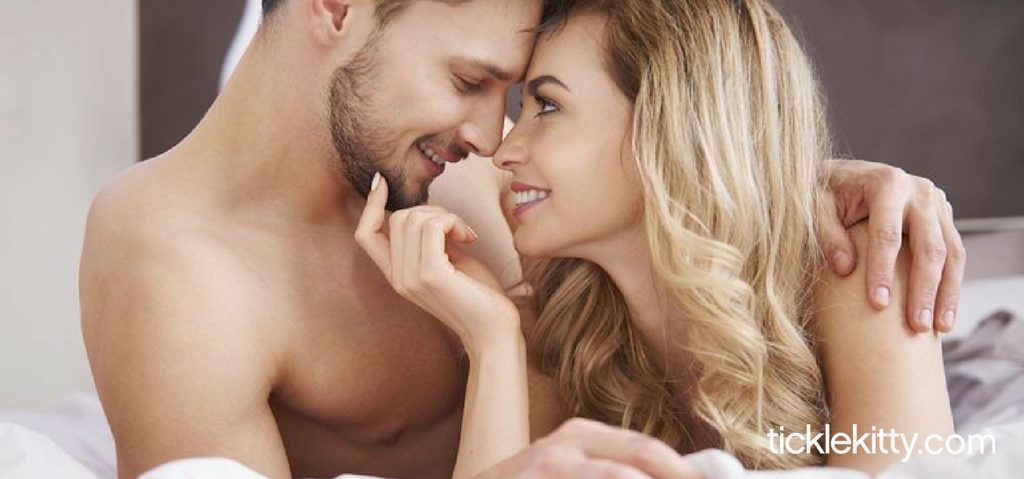 How well do you know your handjobs? For a lot of us, it was the first time we ever involved another person in our sex lives. It was a gateway to steamier sex acts, and for that it will always have a special place in our hearts. But you don't have to think of them as relics from your high school hook-ups!
We believe in all kinds of manual stimulation appreciation! Whether you're a seasoned pro with your favorite keep-him-coming grip, or you've only dabbled in the fine, underrated art of handjobs, you'll want to check out some of our favorite techniques. We go from simple and reliable strokes to wrist-twisting, finger-sliding, two-handed showstoppers.
Before we start, let us give you the basics.
For a real holy-smokes handjob, always grab the lube! Use silicone-based lube for maximum slipperiness, or your favorite water-based lube if you're going to bring in toys.
Once you're ready to get your manual massaging on, start with teasing to get him all worked up. When you're driving, you don't go from 0-60 right out of your garage, right? Start with slow strokes that build up for an unforgettable ride to pleasure.
And for any technique, you can always use both hands. Start with one, then bring in the other… or switch off to mix it up. Your less-dominant hand can be for teasing, while you can use your dominant one for power-stroking. Then go at it simultaneously the grand finale!
Now let's move on to the fancy stuff…
1. Knob Polisher
Place your open palm on the top of the head of his penis, enclose him in your fingers, and begin twisting around like you're polishing a knob.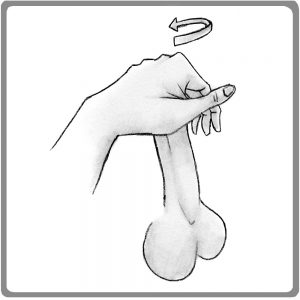 2. Upside-Down Sausage Wrap
Add a little something extra to an old favorite by repositioning your wrist. Have your thumb face the bottom oh his shaft, and then go to town!
Dr. Sadie Sez: It doesn't always have to be a quickie. Stroke him slowly for a few minutes, then speed up for 10 seconds. As soon as he's ready to explode, back off his head and work just the shaft. You'll see him get rock-hard and beet-red. When you're ready, give him some relief with his favorite technique.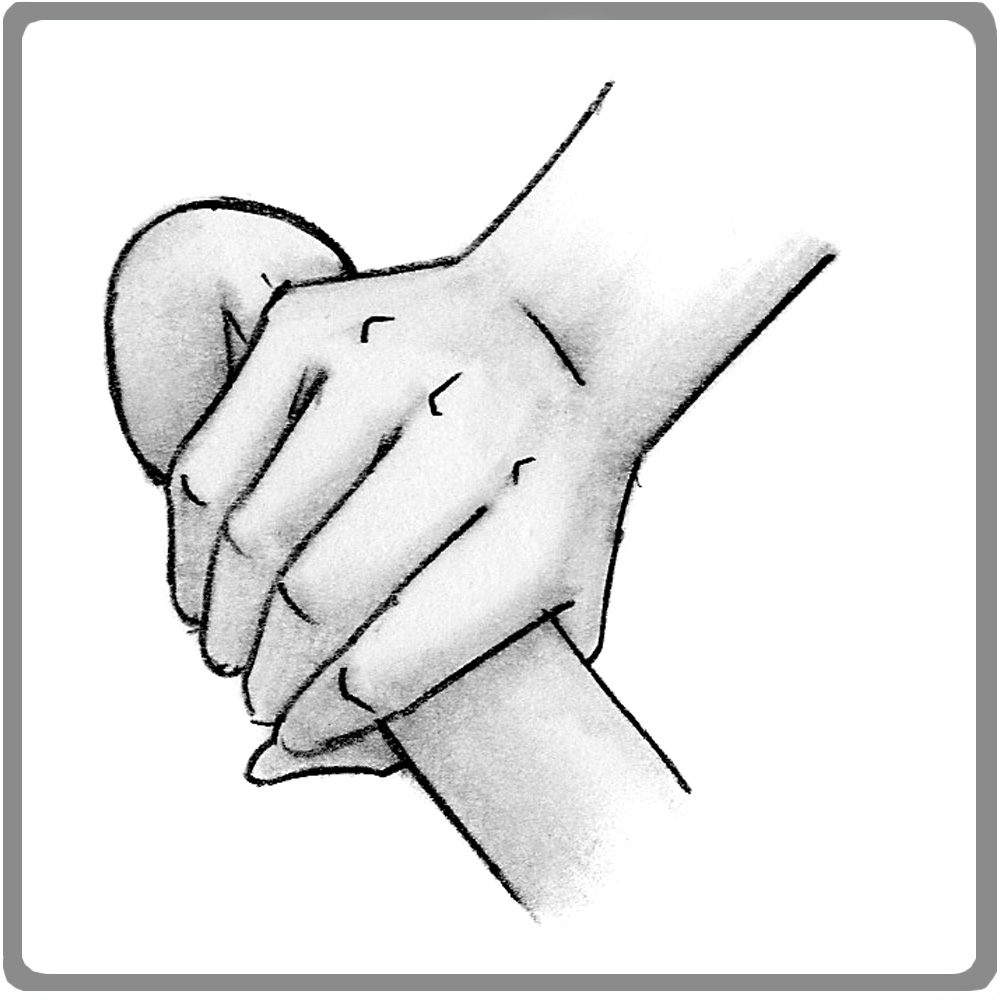 3. Double Twister
Now it's time for the two-handed moves! Place one hand, then the other along his shaft. Now twist together in one direction, then back again. Just glide smoothly over his skin. Now try twisting your wrists in opposite directions. Be careful of "rope burns"!
4. Two Thumbs Up
Straddling yourself over his legs, wrap both hands around his shaft, placing the fingerprints from both your thumbs directly on his V-spot. Now massage that V-spot in small circular motions 'til it stands for Victory!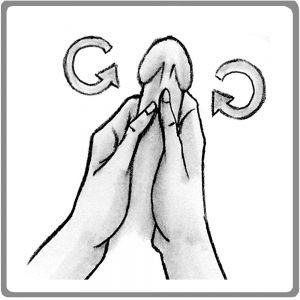 Dr. Sadie Sez: Aside from a sensual thumb massage, you can also try tapping! Lightly tap up and down his penis–and on his V-spot–to drive him insane. Or try this to wake up a penis that's playing hard to get!
5. Human Cock Ring
The silicone version is wonderful, but you can get the same effect with your own hand. While you're stroking him with one hand, grasp him tightly at the base with your thumb and middle finger of the other. This will keep the blood in his dick and give him an explosive orgasm!
Dr. Sadie Sez: With your stroking hand, create a slippery twisting rhythm. Each time you reach the head, add in a little extra swirly motion to make sure you light up every single nerve ending he's got.
***
For more tried-and-true hands-on pleasure techniques, pick up a copy of Dr. Sadie's bestseller, Tickle His Pickle: Your Hands-On Guide to Penis Pleasing. You'll have him begging for more in no time!

Ready to take it to the next level? Here are a few of Tickle Kitty's favorite toys to make your stroking even more out-of-this-world aah-mazing… Or get him something that'll be almost as good as your loving touch for when you're out of town.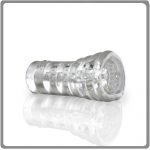 The Head Honcho
If he loves oral action, this sleeve may be the next best thing. Extra thick, easy to grasp and simulates the feel of your own lovely and passionate lips… BUY NOW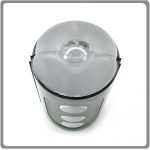 Tenga Fliphole Men's Masturbator
The Cadillac of cock sleeves. Japanese-engineered, super-textured with 6 toe-curling, penis-pleasing ridges and ripples inside… BUY NOW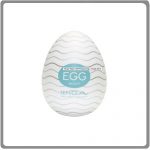 Tenga "Wavy" Self-Pleasure Egg – Single Serve
Stretchy yet slippery; the perfect way to add a touch of texture to your five-star hand job at an economical price. Flexible and snug enough for any size!.. BUY NOW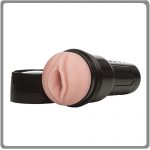 Fleshlight Surge
Tight, pouty, and guaranteed quality by the leading company in male masturbators. It can be his new lover-on-the-go when you're far away… BUY NOW


Dr. Sadie's Pro Handjob Techniques