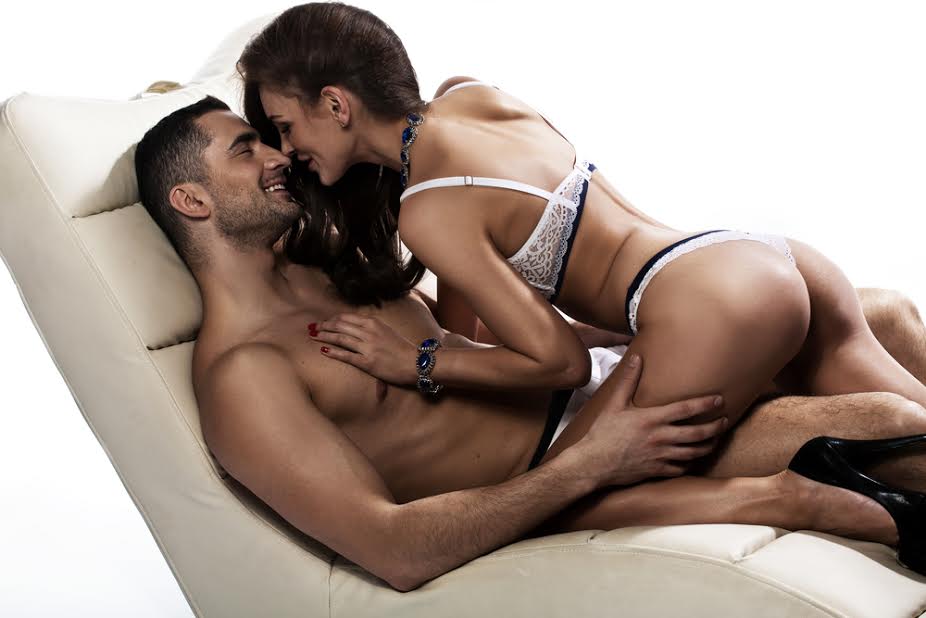 Ah, the vibrating cock ring. It truly is the ring of all rings…
Whereas traditional cock rings focus on pleasuring the male — while indirectly benefiting his partner — vibrating ones specialize in satisfying both parties.
Similar to Green Lantern's 'Power Ring', it will give your cock superpowers, so it can go out and save the lay.
This is how they work…
If you've ever used a cock ring before, you'll know it traps blood in the penis. This results in a supercharged erection, along with many other amazing benefits.
Vibrating cock rings go one step further by producing incredible vibrations. This comes via the vibrator fixed onto the ring.
Not only do these vibrations feel great on both the penis and testicles, but also stimulate the clitoris. So basically everyone wins.
This is how you use them…
There is an impressive variety of rings, which we'll get to below. But the general instructions are to tuck in your testicles, followed by your semi-erect penis. The ring can be removed once your penis returns to its flaccid state, or with the help of lubricant (like Slippery Kitty).
Stretchy Rings (like The Tux)
These rings are made of rubber or silicone and are ideal for beginners. They can easily be stretched over your shaft, balls, or even both at the same time.
Adjustable Rings (like this leather one)
This style is also great for newbies. You can adjust it to your preferred size, whether you like it comfortably snug or tighter than your skinny jeans. And they're easy to remove.
Double Rings (like The Tongue Lover)
No, this type of magical toy isn't for those lucky dudes with two cocks. Instead, it allows you to wrap your testicles and penis separately. This will provide a more intensive and gratifying feeling of snugness.
Luxury Couples Rings (like The Lover)
If you're ready to take things to the next level, luxury rings are for you. They are applied just like traditional cock rings, except they are built with an impressive array of features. Some of these include multiple rhythm and vibration settings, enhanced comfort and positioning, waterproof design, and charging capabilities — just to name a few.
Hard Rings
The firm ones, which can be made of stainless steel, are a little more tricky and are recommended for experienced ring users.
Make sure to choose one to fit your specific penis. They are built to a fixed size, so they won't fit without accurate measurements. This can be dangerous if it's too tight or ego-shattering if it's too loose. Even worse, poor measurements will show her how unhandy you are.
This is what the vibrating bullet does…
There are two uses for the vibrator. Choose wisely my friend…
For Her
The first method will help you defeat biology and do what no penis has done before: stimulate her clitoris and G-spot simultaneously. This can be achieved by placing the vibrator in alignment with her clitoris during intercourse.
Discovering the angle and position which works best might take some time — not that you should mind all the extra practise.
For Him
The second way is a little more selfish. If you spin the ring around, the vibrations will be targeted under your shaft and on your testicles. This is great for when you are partaking in a solo session or for the rare case you last longer than your partner in bed.
This is how the vibrating cock ring will turn you into sex god…
I'm sure you're already a sex god, but remember — even Thor uses a hammer.
Get Harder
As the blood becomes trapped, it will ensure your penis remains rock hard. Which will totally make your abs and biceps jealous.
More Pleasure
Cock rings offer an incredible feeling of tightness and pressure which create a blissful experience. The vibrations only add to this and lead to stronger, more explosive orgasms.
Last Longer
When fitted around the testicles, the retraction which naturally occurs during an orgasm is prevented. This will help you have more control over when you want to finish. Maybe if you finish last during sex, you can finish first in her heart.
Cater To Her
The vibrations feel wonderful on her clitoris and increase the chance of simultaneous orgasms. This is romantic for her and relieving for you, because now you can go get a sandwich or take a nap.
These are the ideal positions to use…
Cowgirl
While riding you, she'll be able to press her special lady bits against the vibrator just the way she likes it.
Missionary
Good ole missionary is perfect for bringing your hips nice and close for the full effect of the vibrations.
This is some more stuff you should know…
Keep Your Bits Trimmed
To avoid getting your impressive pube-fro torn and tangled up, be sure to keep things tidy downstairs. An added benefit will be the enhanced sensations, because the nerve endings on your skin will be easier to trigger.
Don't Overdo It
Try to limit your cock ring usage to 20 minutes per session. You might want to consider less time if you are using it for the first time until you get the hang of it. And be sure to remove it immediately if there is any discoloration, you feel discomfort, or your penis begins speaking in tongues.
They're Not For Everyone
Avoid cock rings if you are on blood-thinning medications, are prone to blood clots, are diabetic or suffer from any vascular diseases.
Be Prepared
It might also be a good idea to have some scissors or lube in the vicinity, in case you need to get it off in a hurry.
This is what you should do next…
Get a vibrating cock ring for your next sex-capade and discover all the wonderful benefits firsthand.
What's Not to Love About Cock Rings?