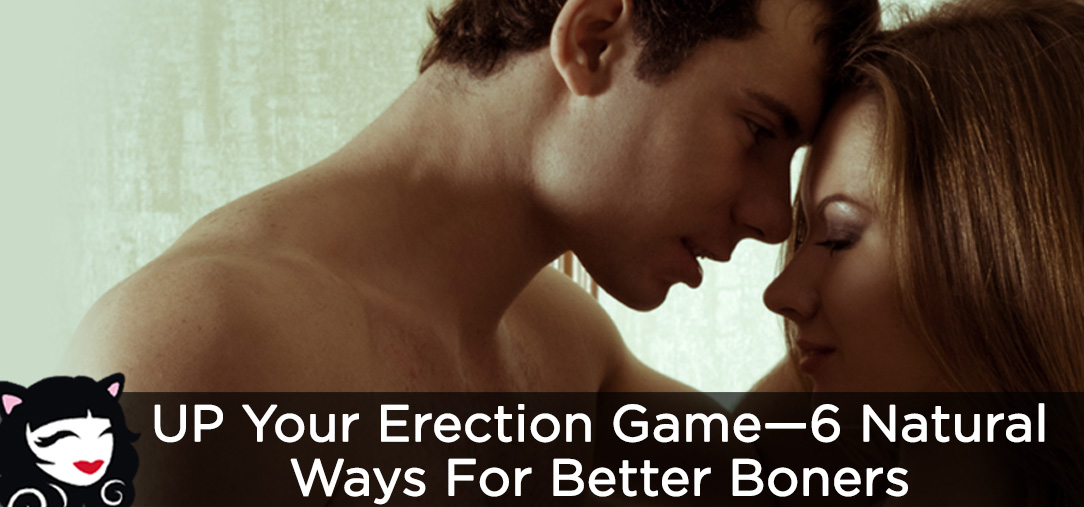 We've all been there. She's naked and ready…
But the room is really cold, or we had a few too many drinks, or we're really stressed from work. But it's not you (we swear baby).
Well, the following tips will ensure you never have an iffy stiffy again, by helping you achieve the rock hard erections you got when you were younger. You know, the ones you would get when you stole your father's porn magazines or the ones you awkwardly tried to hide when you were at a waterpark that one time when your sister's friend made the opportune choice of wearing a white tee-shirt.
1. Drink less alcohol
There's this age old adage we just made up and it goes like this: "Less whiskey, means more frisky."
Now this may sound counterintuitive to you, because alcohol is known for lowering inhibitions and subsequently pants. But alcohol lowers one more thing: your penis to the ground. Science has proven that alcohol abuse increases the likelihood of sexual complications, like erectile dysfunction, by 60 to 70 percent.
That's right, alcohol is a major cause of impotence for men. So if you want to live a long life of longer lasting erections, we recommend drinking less of whiskey.
2. Watch less porn
C'mon, can too much of something so great be a bad thing? In this case, it might be. If porn is ubiquitous in your life, consider taking breaks to avoid desensitizing yourself to naked women and the idea of sex.
Sometimes all you need is to build up that animalistic desire for naked flesh and the naughty things you want to do with it. For some people, the less porn you watch, the more your throbbing libido will begin to crave sex. And when you finally get your hands on it, your eager penis will rise quickly to the occasion with an upward high-five.
3. Exercise your manhood
Does your dick even lift, bro? Because it should.
If you spent as much time training your manhood as you did your biceps, you would be able to lift your partner in the air and curl her with your penis. Okay, maybe not, but exaggerated literary devices aside, working out your penis will help it achieve much more powerful erections.
There are these awesome things called kegels, which help strengthen a little something called the pubococcygeus muscle (PC muscle for short). This muscle is located on your pelvis area and can be felt in action when you orgasm or pee. A stronger PC muscle leads to a stronger penis, which not only allows for a more powerful erection, but also a more explosive orgasm.
You can work it out simply by flexing it, and the best part is, it's discreet enough to do this while you're doing "work" at the office. Start off by doing 50 flexes per day and build from there. When you get good at it, you can begin placing objects like towels on your erect penis, and lifting those objects every time you flex.
4. Masturbate less
Masturbation is a perfectly healthy and natural thing to do. We totally need it. But as men, sometimes things get a little out of hand.
A woman's vagina can't grip your penis the same way your death grip of a fist can. This makes it difficult to maintain an erection when you switch from your overworked hand to a real-life woman's genitalia.
In addition, the less we masturbate, the more we will want to have sex with our partners. So when she's worked up and ready for you, it will be a lot more likely you will be too.
5. Have a sex toy on hand
Sex toys are like our little helper sex robots.
By introducing a sex toy like the TUX Vibrating Penis Ring, you'll be able to maintain a thicker and longer lasting erection, because it effectively traps more blood into your man tool.
A vibrating one is great for when your little buddy takes a dive, because it can help it bounce back and thrive. Just rub it all over your balls and shaft as it vibrates, and then slip it on once you're hard again. It will be sure to kickstart old faithful into the explosive geyser it was born to be.
You can also use something like His Enlargement Kit, which will pump you up! Penis pumps send a tsunami of blood flow to temporarily jack up your dick, which makes it longer, girthier and harder.
6. Change your diet
Deep down you already knew this: a healthier diet means a healthier boner.
Eating foods like dark chocolate and cayenne pepper, are perfect, because they will help improve your blood circulation. This will ensure things operate smoothly, and your pal will get all the blood flow he needs to perform his job.
On the other hand, eating too much fast food or junk food, will contribute to higher cholesterol, which is a bigger arch-nemesis to your penis than the frigid cold.
So be smart about what you consume, and your penis will reward you (and your beautiful partner) for it.
***

As Kyle mentioned, toys can be a man's best friend. Or at least his tool's. Grab something from Tickle Kitty for solo or partnered fun.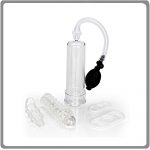 For any occasion, give your boo the gift of you—bigger and better than ever! His Enlargement Kit comes with enhancement three ways: two slip-on supports, a pump and two stretchy c-rings… BUY NOW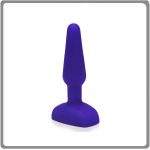 Trio Triple-Vibe Remote-Control Plug
The most luxurious toy for backdoor partner (or solo!) fun. Simply slip it inside, and hand the remote to your lover to put them in control of your backdoor bliss… BUY NOW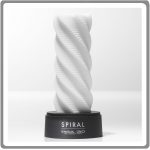 It's art you can really appreciate. Add a dollop of lube, and get lost in the curves of this sensual masturbation sleeve on your own or with with a partner…. BUY NOW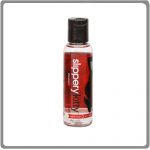 Slippery Kitty Lube – Strawberry
A delicious twist on our toy and latex-friendly Au Naturel classic. Glides like a woman's natural moisture, specially featured in May 2017's Cosmo… BUY NOW




UP Your Erection Game—6 Natural Ways For Better Boners