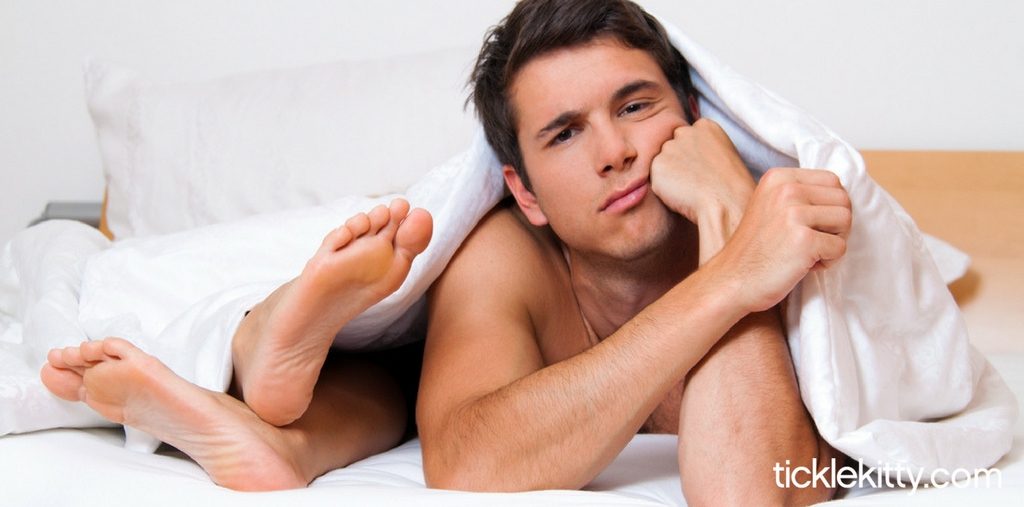 It is said that men are the ultimate 'say the wrong thing' gender. In fact, a man's success in romance can sometimes be attributed to his ability to perform damage control after saying something stupid.
We can't help it. I think it has to do with science. At any rate, we're sorry.
With this cleared up, I'd like to bring forward the accusation of women also saying things which don't go over too well, especially in the bedroom.
They don't express these words nearly as often, and the intent is usually a lot more innocent, but it needs to be noted: it does happen.
1. Why aren't you hard yet?
The penis is an odd and temperamental appendage. It often times decides to become erect during inopportune instances, and completely flaccid when it's showtime.
There are a lot of factors that contribute to this, but getting upset or asking what the matter is, isn't going to make things any better.
As Dr. Sadie shares in her book Tickle His Pickle: Your Hands-On Guide To Penis Pleasing, brush it off and tell your man there are plenty of other things the two of you can do in the meantime. This will help your man relax, and he'll likely be able to rally back to his proud towering self.
2. How many women have you slept with?
Now you have torn a man. Out of his male pride, he wants to share a large number. However, there is a small, low-functioning part of him, which is wise enough to know it might cause a stir if he does.
The fine line between revealing himself as a manwhore and an adorable virgin, is almost impossible to satisfy.
And as he struggles to find a way to answer this riddle, suddenly his penis has gone from 12 to 6 o'clock. So if you must ask, we recommend doing so at another time (like literally any other time).
3. OMG. Your penis is so cute.
Calling a man's penis cute, is like calling a woman's vagina another C word which we won't use in this forum. Your man's penis is not small, pretty or cute (unless he really, really pissed you off).
Just like there are particular words which women prefer men using to describe their lovely ladybits, there are certain words men would rather hear when describing their manhood.
Below you will find a treasure trove of words to call your man's penis:
Amazing
Too much to handle
Badass
The lightsaber
Huge
Frightening
Your favorite toy
4. Most anything other than what's in the moment.
Don't ask how his mom is doing, or if he took out the garbage — focus on the moment! Ask him if he wants to try a new position, or if he wants to experiment.
When you begin to over think and talk about irrelevant things, it causes your man to feel like you are uninterested in the lovemaking you share with him. So just relax and focus on the pleasure.
Sex is meant to be an escape from the hectic world around us. Everything else can wait.
5. I'm too tired.
This is a totally acceptable excuse to the proposal of sex, as long as it isn't used 365 days a year.
If you're really that exhausted when it's time for sexy times, why don't you both try moving your schedules around. Try having sex first thing in the morning before the kids get up. Or sneak one in during totally spontaneous opportunities.
Leaving things at just being tired or actually making the effort, is the difference between a sexually frustrated and a sexually fulfilled couple. Which to your man, and hopefully you as well, is a world of a difference.
***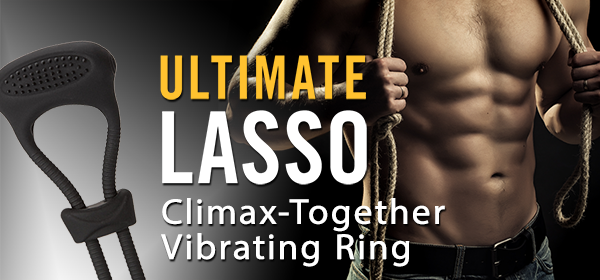 Feeling a little frisky? No time like the present! Spice up your love life and check out these toys from Tickle Kitty Boutique: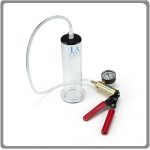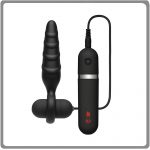 Velvety-soft, seductively tapered and sensationally ribbed. Ten powerful vibration settings to tease and please buttplay lovers both new and experienced … BUY NOW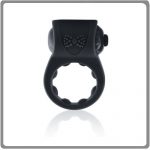 Stay classy and last longer with one of our favorite cock-rings. You'll enjoy its snug fit, and she'll go wild over its extra-powerful mini-bullet, for out of this world sensation … BUY NOW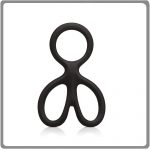 The comfort ring around your shaft gives steely-hard erections, and the snug separator makes everything down there more sensitive, and the orgasms more explosive … BUY NOW
5 Mood-Killers Men Wish Women Would Stop Saying in the Bedroom