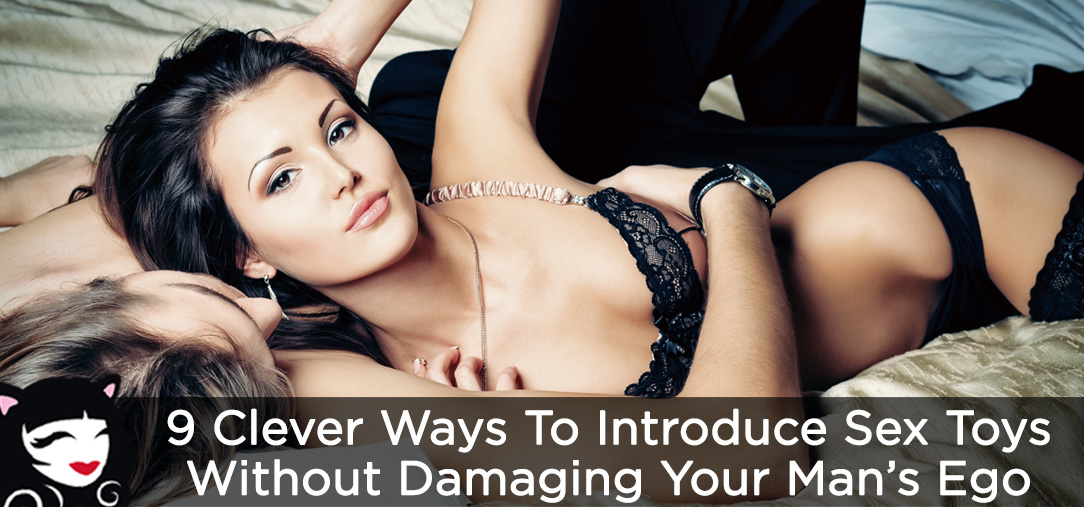 Men love their action figures, their video games and their power tools, but they can be totally iffy about toys of the sexual variety.
As silly as it may sound, sex toys are sometimes threatening to men. Men want to feel capable and needed by their women, so if toys are spontaneously brought into the bedroom, and/or used on the regular, it could give off the wrong impressions. Best thing to do is get him in on the fun.
So if you want your man to put away his video games and power tools (don't worry he can finish your honey-do list and save the Mushroom Kingdom later) and spend more time playing with sex toys, we recommend considering these 9 tips:
1. Be size wise.
Look, bringing a dildo or vibrator into the bedroom can already be awkward enough as it is. Men usually have a complex about having other dicks in the vicinity of their naked girlfriend, even if they aren't real – especially if it's more endowed than him! So your best bet is to choose a toy that's smaller than him, and gradually move up in size over time.
A great just-getting-started small vibe like the Callie is perfect as it's only 3 inches total. Or consider something totally non-phallic and non-intimidating like My Secret Vibrating Lipstick. You can invite him to paint your lips!
2. Try going gender neutral.
Choose a 'unisex' style toy – that can be used for the both of your pleasures. The Rechargeable Magic Wand Massager is a great example of this. It's so powerful and can be used all over both of your bodies: from butt massage, to nipple play – and everything in between. Or perhaps try the Red Hot Spark, which is also used topically on your erogenous zones, and is meant to imitate the act of being licked. Who wouldn't want a tongue bath?
3. Go for a couples toy.
There are many toys specially designed to give you both please, simultaneously. This angle of introduction will help even the playing field. The TUX Vibrating Penis Ring is a great option – it provides longer, harder erections for him, while offering those OMG! vibrations on your clitoris. You may even be able to orgasm at the same time!
Or, you can't go wrong with the bestselling couples We-Vibe Sync for APP-controlled flirty fun. Not only will he be able to control your orgasm from anywhere in the world, but it will also kind of feel like he is playing a sexy video game, because he gets to use the remote control. This will ensure that he'll be having almost as much fun as you are.
4. Try a subtle surprise.
In your cunning, cat-like way, surprise him softly with a small, harmless Tickle Kitty Silver Bullet Vibe while giving him oral love. When you've got him by the balls, a guy will say yes to almost anything (please don't use this for evil purposes).
Simply hide it under the pillow beforehand and slip it out with your free hand at the right moment and let him feel the vibrational pleasures at the base of his penis or on his balls while you continue your loving. You not hear a thing out of his mouth but stronger, louder, panting!
5. Give him a show!
With a new vibe as your sidekick, use it on yourself, and let him sit back, watch and enjoy. Everyone knows almost every man loves to watch a woman masturbate. So play it up for him and see what he does next… Consider FingO's Fabulous Fingertip Vibe for this amazing show, which is a non-intimidating toy that turns your fingertips into mini-vibrators. The best part is you can slip them onto him next and let his fingers do the walking!
6. Make it all about his pleasure, first.
Prepare a little treasure trove of men's playthings for him including a Hercules Silicone Penis Ring and Tenga Self-Pleasure Eggs – and you'll be set. Let him lay back and enjoy the all the pleasures coming his way. If he's a good sport, he'll happily return the favors.
7. Show him porn you like.
We're fairly certain your man would be amped at the idea of watching porn with his lady. I mean, it's pretty much every man's dream (yes, most of our dreams are sexually charged).
This in turn leaves an excellent opportunity to introduce the world of sex toys to him, in a comfortable and familiar setting — a setting where he may even feel right at home in. Let's be real, he's probably been watching the stuff since he was 13.
So find a video that you enjoy, where they use toys like the kind you want to try such as the Prostate Training PlayKit or the B Wild Deluxe Bunny. As you both enjoy the show, tell him you want to experiment with said toy(s). Maybe put on the cute and sexy voice you sometimes use to make him weak. You know, the one you use to get him to put on deodorant or take out the garbage. Then ask him if he'd play toys with you. He may then be interested, so it's be a good idea to have one handy!
8. Make a sexy trade.
If the above methods don't work, or you don't want to encourage his porn addiction, you can always make a pleasure trade for something he wants (just to warn you: if we know anything about men — it will probably be anal – however never do anything unless YOU are comfortable with it). Whatever the pleasure trade may be, wouldn't that trade be oh, so worth it if it meant you could bring something like the LUVIT Plaything into the bedroom?
He'll be so stoked about getting his wish, he won't even think twice about any uncertainty he may have about using toys.
9. Reassure him with good communication.
Feel free to express how much you would like to explore toys, already enjoy them, or would like to them enjoy them with him – and how super hot they get you. But also tell him how much you enjoy sex without the toys. Explain to him that you like to experiment and would enjoy exploring both forms of sex (with and without toys). It's never a matter of him being "replaced" (which is impossible to do!), but rather being open to enhancing your sexual experiences together with the world of sextoys right at your fingertips.
He's still on the fence? Then start easy with Cosmo's Truth or Dare couple's foreplay game – you can't go wrong there!
***

Did you find yourself fantasizing or flexing your pelvic orgasm muscle as you learned about the amazing toys mentioned above? No time like the present!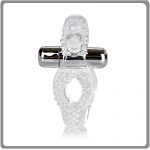 Simple and sensational. He stays harder and lasts longer. She receives pleasure from its vibrating, pinpoint pleasure ticklers. Everybody wins! BUY NOW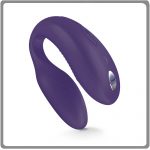 We-Vibe Sync
App-controlled for close or long distance love, the We-Vibe Sync has a powerful motor and adjustable C-curve to perfectly fit your inner shape… BUY NOW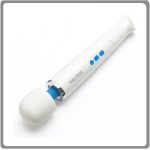 The Magic Wand (now Rechargeable!)
If you need real power to get going, the "Cadillac of Vibrators" will take care of you. Now cordless, and #1 doctor recommended for easy orgasms… BUY NOW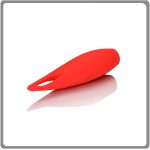 Red Hot Spark
Like your lover's tongue at turbo speed! The Red HotSpark delivers intense, fluttering action with its flexible tip and deep, rumbly pleasures with its powerful bullet body… BUY NOW



9 Clever Ways To Introduce Sex Toys Without Damaging Your Man's Ego